Your Birthday - born 25th, March
Today - discover the make-up of people born on 25th, March !
Tune in each and every day to see the traits and characteristics people born on different days of the year hold.
Born today on the 25th, March :
Starglitter dusts the furry coat of this great hearted and cuddlesome person. Usually tall, with a big resounding voices, and an affectionate way with others, if anybody tries to be unkind, March 25 is as upset as the Great Bear star (Ursa Major) when it thinks it's lost its pup. These individuals can't bear horribilis behaviour. Neanderthal man and woman are anathema to this highly developed social animal. He will go out of his way to repair any unkindness done to another. This makes working life painful because offices can be mean places. So although they are clever enough, unless they can alter the structure of work, and instil the idea of generosity one to another, they are better off in areas where they can do tangible good. This justifies a bit of interstellar scrapping. If it isn't possible, you can always pick out Ursa Major at work. She's the one who protects young colleagues, the vulnerable and the unhappy. She biffs the bully with her massive paw. She gets the shower put in the ladies' loo and prevents the canteen from completely closing when there's a night shift on. Everybody always remembers Ursa Major's birthday with presents, cakes and silly balloons on the Big Bear's desk. At his freest and best, however, March 25 is happiest in a research laboratory, or working out in the open with animals or taking care of our environment. Charity gives him a purpose and teaching, social work, theatre, music, arts and crafts make this sparklingly furry creature dance to the lovely tune in his head and heart. It goes without saying that they can be the rock of the family. Loath to flibbertigibbet about with different partners, they enjoy the monogamous life, sticking with the same partner for ever if they can. They play with their children and visit their dads, mums, aunties, uncles, grans and friends as many times a week or month as they can fit everybody in.
Body
This person tends to eat fatty fried food and snack all day, which makes skin dull and does the same to the mind. Get into healthier habits. Try a cleansing drink to start the day, a cup of warm water with lemon. Helps purify the system and skin benefits. If you feel a virus coming on take a ginger bath, grating the ginger and then squeezing it through cheesecloth. Or add lemons, tangerines and oranges, cut into quarters to the bath, encouraging toxins to depart and enhancing the complexion with Vitamin C. Get into the country as much as possible and breathe fresh, clean air.
Mind
This date can get tense about family occasions, especially around Christmas. Best not to mind who does and who doesn't come, because this sort of tension ruins what should be a joyful, relaxed occasion for everybody.
Confidential advice - from a live reader
Call a hand chosen Psychics and Mediums on 0906 539 1614 for answers to any questions which could be holding you back!
Tinisha : Busy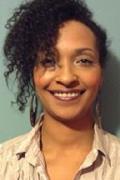 Tinisha is a natural Clairvoyant and Psychic. She also specialises in Mediumship. She is honest and straight talking and will always tell you the truth.
Tinisha is not available at the moment, to speak with another amazing Love and Romance Psychic call 0906 539 1614 or speak to a friendly person free on 0808 206 4506 to book a reading.
Amelia : Logged Off
Amelia is an inherited psychic, clairsentient and empath. She gives straight forward in depth readings without imposing on your free will. Amelias readings are empowering & focus on providing insight,balance & perspective in personal, relationship & career areas-helping some clients connect to their inner path. Skills: psychic,tarot,divination,crystal healing,relationship dynamics,career & business queries, house move, dream interpretation,dowsing, astrology,relocational astrology,animal totems/guides, numerology, tattwa & I Ching. Your truth lies within you. She is a TABI registered Tarot Reader.
Amelia is not available at the moment, to speak with another amazing Love and Romance Psychic call 0906 539 1614 or speak to a friendly person free on 0808 206 4506 to book a reading.
David : Logged Off
David has been psychic all of his life, he insists that we all are but for most people it remains hidden from the conscious. He rarely asks questions of his clients as he is aware that his emphatic nature will unconsciously try to interfere with the messages that he has for his client and may try to influence the reading by telling the client what they want to hear rather than what he truly feels is going to happen. His first responsibility is to tell the truth so that his client may profit from it. If it is over it is best to know that it is so that the client may start to move on. If the business venture is troublesome it is best to know so that the client may start to consider an alternative .Furthermore if he gives a very happy and optimistic reading the client will have more confidence in its veracity as he has given it without any prompting. Up to 50% of his clients are return callers.
David is not available at the moment, to speak with another amazing Love and Romance Psychic call 0906 539 1614 or speak to a friendly person free on 0808 206 4506 to book a reading.