Your Birthday - born 22nd, May
Today - discover the make-up of people born on 22nd, May !
Tune in each and every day to see the traits and characteristics people born on different days of the year hold.
Born today on the 22nd, May :
This flirtatious flitter attracts lovers like ants to a strawberry jam sandwich. Indeed May 22 people can get so bogged down beneath the weight of their admirers that much of their time is spent avoiding them. Pretending helplessness, they may appeal to a gallant rescuer, establishing one of those sudden intimacies so characteristic of this air sign, then drop their newly devoted companion without a backward glance. Some of these people have a steadier nature and will fall in love for ever, but if that happens they will boast about their lifelong commitment, drawing everybody's attention to it as a wondrous thing to be admired. If they have children, they will take a dramatically patriarchal or matriarchal role, fiercely protective and supportive. They make good, caring parents but do prefer their offspring to be at the brainy, beautiful or eyecatching end of the gene pool. If children don't come along, this person often surrounds him or herself with unusual pedigree dogs or perhaps 'designer' farm animals such as cashmere goats. Whatever they choose, there will always be something of the collector about May 22. Some turn this talent for collecting into a profession and can be found working in specialist areas. Others use their flair for publicity to get on in the media, particularly advertising and newspapers, where their epic energy is greatly admired. Most of these will continue to collect in private - particularly something which is to do with numbers. May 22 adores categorising, making files and putting lists into computers. And, indeed, playing expertly with computers which appeal to their sometimes egocentric, directional natures. Structures as well as figures fascinate them. Some may be trainspotter types, pursuing engine numbers and dreaming of destinations, or mapping waterways and the movements of the stars. Less commonly, other May 22 people introduce grand new artistic or philosophical structures to the world.
Body
This individual is sometimes an on-the-hoof eater, cramming in bread and butter, chocolate biscuits, crisps and (no, honestly) pickles. In consequence, they frequently suffer constipation and stomach pains. Figs can help. For centuries the medicinal use of figs has been recommended to treat constipation, liverishness and to restore vitality. Japanese scientists at the Institute of Physical and Chemical Research in Tokyo have even isolated an anti-cancer chemical from figs and used it to treat cancer patients. Put the figs in a bowl of mixed dried fruit and snack on them, not the biscuits and pickles.
Mind
Concentrate on fewer projects at one time. This helps you plot the sequence of your actions and ensure that at the end of the day you don't collapse in a heap with everything only three-quarters done.
Confidential advice - from a live reader
Call a hand chosen Psychics and Mediums on 0906 539 1614 for answers to any questions which could be holding you back!
Elayna : Available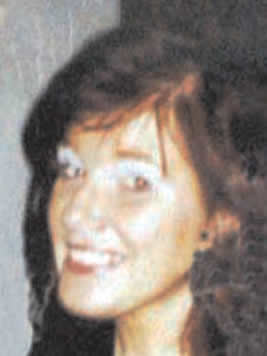 Elayna is a natural Clairvoyant and Psychic. She also uses the Crystal Ball and Tarot. She has had her abilities since birth, but has been practicing regularly for 30 years, doing phone and platform work. Elayna has also developed and practiced the art of healing for quite a few years.
Speak to Elayna, or one of the other amazing Love and Romance Psychics by calling 0906 539 1614 now and entering Elayna's PIN number: 1284 or book a reading online or by calling freephone 0808 206 4506.
Molly : Available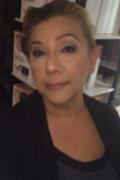 I have over 35 years experience specializing in all aspects revolving around love especially. I also specialise in career, finances and past life regression. I look forward to helping guide you through the hardships of life. Let me use my gifts by blending their inspiration and life experiences to create a well-rounded guidance that concentrates on self-discovery and interpersonal relationships. It is my goal to help you access information about your life, relationships, and career issues in a way that is most meaningful to you When working with me. That is why it is important for us to keep working together. I enjoy my callers by helping others to live a life of emotional peace and harmony. I look forward to connecting with you.
Speak to Molly, or one of the other amazing Love and Romance Psychics by calling 0906 539 1614 now and entering Molly's PIN number: 4146 or book a reading online or by calling freephone 0808 206 4506.
Claire : Available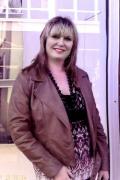 Claire is a Clairvoyant Medium who is also a qualified Counsellor and life coach. She is straightforward, compassionate and open minded. Claire will use her guides but can also use Tarot, Angel and Oracle cards.
Speak to Claire, or one of the other amazing Love and Romance Psychics by calling 0906 539 1614 now and entering Claire's PIN number: 4164 or book a reading online or by calling freephone 0808 206 4506.