Your Birthday - born 4th, April
Today - discover the make-up of people born on 4th, April !
Tune in each and every day to see the traits and characteristics people born on different days of the year hold.
Born today on the 4th, April :
April 4 likes to use his hands. He's a gardener, a cook, maybe a furniture maker. Many do this as a profession, always happiest elbow deep in the workshop, kitchen or greenhouse. This day has psychic aspects for money so it's possible there will be a legacy or windfall. Clever Aries is excellent with investments on the stock market, property, or money put into London's West End shows. There may be sufficient funds to choose not to work. So there's time to devote to a project. It may be cultivating a new single flowered, pale red rose, powerfully scented, disease free and flowering all year. Or concocting delicious dishes. Or designing a bed for children which rocks and plays them lullabies. April 4 also likes to use those strong Mars hands to give pleasure to a partner. This is not an inhibited person, and although the tastes are never for the too outrageous - dignified Mars doesn't dress up for the event - there's a deal of interest in sensuous pleasures. Aphrodisiac dishes will abound. The sex zones on the whole body which make touch and aromatic massage so stirring, will be investigated. The spine and back are Aries' vulnerable parts, but they are also the areas which give maxi pleasure. A little rub at the base of the spine can bring up a helluva shine. Some Aries people often feel a deep sadness. It's not individual acts of unkindness which cause it, although that too, but an understanding of the passing of time and loveliness. They feel no worries about their own mortality, but grieve terribly for others. So much so that a few are better off not reading the newspapers or watching news on television, because disaster disturbs their equilibrium. If they stick to reading, creating, sex and music they will be happier, and while not forgetting our fleeting state, will have no cause to ponder deeply on it.
Body
There are two spots about three inches below the waist, just above the buttocks, in the centre of the lower back on either side of the spine, which when pressed and stroked, trigger sexual desire and pleasant anticipatory warmth. Using the shiatsu method, press with the thumb until the pressure is quite hard. Then hold this for seven seconds. Release the pressure until your thumb is just resting on the skin's surface, wait five seconds, then repeat ten times. Or just massage gently with the finger tips, never on the spine, using drops of reputedly aphrodisiac sandalwood in a carrier oil such as almond.
Mind
April 4 has a tendency to flirt with drugs and other addictive substances. This individual must be extremely careful about anything he takes. Whether it's alcohol or drugs, there's a tendency to overindulge and over-experiment.
Confidential advice - from a live reader
Call a hand chosen Psychics and Mediums on 0906 539 1614 for answers to any questions which could be holding you back!
David : Available
David has been psychic all of his life, he insists that we all are but for most people it remains hidden from the conscious. He rarely asks questions of his clients as he is aware that his emphatic nature will unconsciously try to interfere with the messages that he has for his client and may try to influence the reading by telling the client what they want to hear rather than what he truly feels is going to happen. His first responsibility is to tell the truth so that his client may profit from it. If it is over it is best to know that it is so that the client may start to move on. If the business venture is troublesome it is best to know so that the client may start to consider an alternative .Furthermore if he gives a very happy and optimistic reading the client will have more confidence in its veracity as he has given it without any prompting. Up to 50% of his clients are return callers.
Speak to David, or one of the other amazing Love and Romance Psychics by calling 0906 539 1614 now and entering David's PIN number: 6788 or book a reading online or by calling freephone 0808 206 4506.
Earth Angel : Available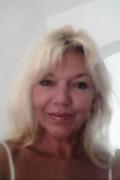 Earth Angel is a natural Clairvoyant, Clairsentient and Clairaudient. She will aim to help and uplift you - giving light and clarity to your journey here on earth.
Speak to Earth Angel, or one of the other amazing Love and Romance Psychics by calling 0906 539 1614 now and entering Earth Angel's PIN number: 4162 or book a reading online or by calling freephone 0808 206 4506.
Elaine : Busy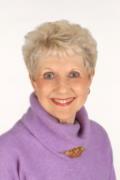 Elaine is a very experienced Clairvoyant who can explore details surrounding love issues in particular as well as help you understand whats going on with loved ones. Elaine will give you the confidence to finally move forward in your life.
Elaine is not available at the moment, to speak with another amazing Love and Romance Psychic call 0906 539 1614 or speak to a friendly person free on 0808 206 4506 to book a reading.