YOUR PISCES DAILY Horoscope for Today
PISCES - February 20th - March 20th
Tue 13, November 2018
It's difficult to get close to you. You're unwilling to be vulnerable to others, fearing they will inflict pain. Give yourself a chance to heal from a betrayal and then push yourself to socialise. There is still a lot good in the world. Resist the temptation to overindulge in sensual pleasures. Eating lots of rich food, drinking intoxicating beverages or spending lots of money will not bring you peace. If you want to soothe yourself, opt for simple pleasures like reading, listening to music or communing with nature. Give our team of gifted psychics a call on FREEPHONE 0808 206 4506 to book a reading, Book Online or pay by phone bill on 0906 539 1614 (£1.53/min) to understand how spending time at home will relax you. This is because your family life helps to balance your social and professional lives. Making time for a home improvement project will be good too.
Psychic Readings - Live
Speak to an amazing psychic reader now in the comfort of your own home:
- Pay per minute - Call: 0906 539 1614 (£1.53/minute)
- Book via reception - Call freephone0808 206 4506
- Book online - Click Here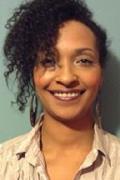 Tinisha
Tinisha is a natural Clairvoyant and Psychic. She also specialises in Mediumship. She is honest and straight talking and will always tell you the truth.
Tinisha is waiting to speak with you - call now on 0906 539 1614 and enter their PIN number: 4168, Book Online or speak to a friendly receptionist free on 0808 206 4506.