YOUR PISCES DAILY Horoscope for Today
PISCES - February 20th - March 20th
Mon 25, March 2019
It's taking longer than you expected to get results. Don't give up hope. By taking satisfaction in your current situation, matters will improve for you. Dwelling on your frustration will only compound it. The choice is yours. Summon your ability to cultivate contentment. If you fail a test or are denied admission to an institution, take heart. Bigger and better things are ahead. You always fare best when you pursue an unconventional path to success. Keep going against the grain. Call one of the trusted team of gifted psychics on FREEPHONE 0808 206 4506 to book a reading, Book Online or pay by phone bill on 0906 539 1614 (£1.53/min) and hear how jobs you are working on need concentration and it seems to have flown out of the window. The harder you try, the worse it gets. Admit you aren't up to it and leave what can be left until later in the week.
Psychic Readings - Live
Speak to an amazing psychic reader now in the comfort of your own home:
- Pay per minute - Call: 0906 539 1614 (£1.53/minute)
- Book via reception - Call freephone0808 206 4506
- Book online - Click Here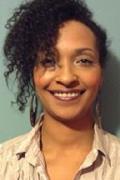 Tinisha
Tinisha is a natural Clairvoyant and Psychic. She also specialises in Mediumship. She is honest and straight talking and will always tell you the truth.
Tinisha is waiting to speak with you - call now on 0906 539 1614 and enter their PIN number: 4168, Book Online or speak to a friendly receptionist free on 0808 206 4506.