YOUR ARIES DAILY Horoscope for Today
ARIES - March 21st - April 20th
Thu 18, October 2018
It's time to face the reality of your economic situation. If you're deep in debt, don't panic. Talk to a consumer protection agency that specialises in helping people who are dealing with lots of bills. It will help you create a game plan for repayment. Joining a money management club is strongly advised. You'll learn some great strategies for making the most of your income. In addition, you'll meet people who share your interest in leading a prosperous life. Ring one of the insightful and gifted psychics on FREEPHONE 0808 206 4506 to book a reading, Book Online or pay by phone bill on 0906 539 1614 (£1.53/min) and how a chance to improve your professional prospects may come your way involving an educational or training course. Meetings and appointments go better than expected.
Psychic Readings - Live
Speak to an amazing psychic reader now in the comfort of your own home:
- Pay per minute - Call: 0906 539 1614 (£1.53/minute)
- Book via reception - Call freephone0808 206 4506
- Book online - Click Here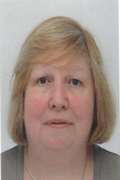 Shaz
Shaz is a very well known clairvoyant and medium who has been helping and supporting her clients for years. Shaz will not ask you any questions leaving you stunned with the information she will give you about your life. Shaz does specialize in all emotional issues especially relationships. For a detailed reading with no general information given please give Shaz a call.
Shaz is waiting to speak with you - call now on 0906 539 1614 and enter their PIN number: 4277, Book Online or speak to a friendly receptionist free on 0808 206 4506.