YOUR AQUARIUS DAILY Horoscope for Today
AQUARIUS - January 21st - February 19th
Thu 18, October 2018
Watch your tone at work. If someone angers you, breathe deep and count to thirty. Being able to keep your cool in a stressful situation will put you in the power position. Someone who admires your professionalism will award you with a plum assignment. Keeping busy at home will help you deflect any stress that occurs on the job front. Use this opportunity to tidy your surroundings. Get rid of clutter and give your remaining possessions a good polish, dusting or cleansing. Call my team of talented readers on FREEPHONE 0808 206 4506 to book a reading, Book Online or pay by phone bill on 0906 539 1614 (£1.53/min) and hear why you might get the impression someone is hiding something from you. If you feel they haven't been honest about an aspect of their past, do you really want to know the truth?
Psychic Readings - Live
Speak to an amazing psychic reader now in the comfort of your own home:
- Pay per minute - Call: 0906 539 1614 (£1.53/minute)
- Book via reception - Call freephone0808 206 4506
- Book online - Click Here
Shelly
Shelly is a world–renowned medium, clairvoyant, clairaudient and clairsentient. She is a pure channellor connecting to a high vibration with her guide Argus. She is third generation psychic and has been gifted from the age of four when she saw her first spirit. Her gift comes from her grandmother and it was with her that Shelly first saw spirit. Shelly reads at a very detailed deep level. She validates throughout the reading with real specifics including names, places and events and is well known for giving markers in time. These can be random and odd, but the markers are often given at a time when they are needed the most. They are things that can be seen, heard and experienced and when they occur, it is a sign from the universe that things are on track to happen that have been predicted. Shelly gives spiritual guidance on development and spiritual tools to help you through situations. She can use and read with tarot and angel cards, but being a pure channellor she feels she is better and stronger without. Shelly has been reading at a high level for approximately 15 years and is very experienced in the delivery of a reading. Shelly is also a holistic therapist, and a qualified Reiki Master and Teacher, She is qualified as an EFT practitioner, having her EFT Foundation and Practitioner Qualifications. She is also a Geopathic Stress accredited practitioner and a member of the Spiritual Workers Association (UK) following their code of conduct She is a very down–to–earth reader, gives total honesty and is non–judgemental. She draws on past experience to help you in whatever aspect of your life you need to focus on and is experienced in all aspects of life from relationships to work situations. Shelly astounds people with her accuracy in predictions and details that she gives. She asks every client to come into the reading with a pen and paper, as so much information will be given which may not be remembered. If the information given cannot be placed, all will come to light later. In her spare time Shelly spends as much time as she can with her family; looks after her menagerie of animals and time allowing loves to read a good book and watch a good film. She loves a quiet life and loves the beauty of living in the countryside. Shelly is available for Psychic Readings, Clairvoyant Readings, Medium, Spirit Guides Readings and Dream Interpretation Readings.
Shelly is waiting to speak with you - call now on 0906 539 1614 and enter their PIN number: 8808, Book Online or speak to a friendly receptionist free on 0808 206 4506.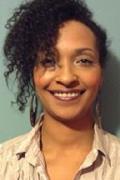 Tinisha
Tinisha is a natural Clairvoyant and Psychic. She also specialises in Mediumship. She is honest and straight talking and will always tell you the truth.
Tinisha is waiting to speak with you - call now on 0906 539 1614 and enter their PIN number: 4168, Book Online or speak to a friendly receptionist free on 0808 206 4506.