YOUR VIRGO DAILY Horoscope for Today
VIRGO - August 24th - September 23rd
Thu 18, October 2018
Negative feedback is discouraging, but it shouldn't cause you to quit. Be kind and gentle with yourself as you make another attempt. When you feel overwhelmed, go for a walk or make a cup of tea. When you're good to yourself, you cultivate success. An exciting job is worth pursuing. There will be one spot for many applicants, but don't let that bother you. By emphasising your superior communication skills, you could land this position. Avoid giving predictable responses during the interview process. Give our team of gifted psychics a call on FREEPHONE 0808 206 4506 to book a reading, Book Online or pay by phone bill on 0906 539 1614 (£1.53/min) and learn that someone you're working with is too quick to jump to conclusions and it's starting to annoy you. Their unwillingness to compromise could cause problems.
Psychic Readings - Live
Speak to an amazing psychic reader now in the comfort of your own home:
- Pay per minute - Call: 0906 539 1614 (£1.53/minute)
- Book via reception - Call freephone0808 206 4506
- Book online - Click Here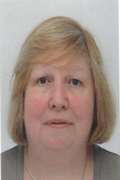 Shaz
Shaz is a very well known clairvoyant and medium who has been helping and supporting her clients for years. Shaz will not ask you any questions leaving you stunned with the information she will give you about your life. Shaz does specialize in all emotional issues especially relationships. For a detailed reading with no general information given please give Shaz a call.
Shaz is waiting to speak with you - call now on 0906 539 1614 and enter their PIN number: 4277, Book Online or speak to a friendly receptionist free on 0808 206 4506.