YOUR CANCER DAILY Horoscope for Today
CANCER - June 21st - July 23rd
Sun 15, July 2018
Now is the time to develop practical solutions to complicated problems. Critics who once rejected your ideas will be receptive to them now. That's because you correctly predicted a small setback would grow into a terrible dilemma. take this opportunity to remedy the situation. Teaming up with a tech savvy person will be instructive. You'll catch on much faster than expected. The key is to put your assumptions aside. Be open to trying methods that seem a little strange at first. Call one of the team of gifted psychics on FREEPHONE 0808 206 4506 to book a reading, Book Online or pay by phone bill on 0906 539 1614 (£1.53/min) and hear why you might visit a magical place with a friend. They may not understand why it is so special to you, in fact it may seem very ordinary to them. They aren't as imaginative and don't share your experiences.
Psychic Readings - Live
Speak to an amazing psychic reader now in the comfort of your own home:
- Pay per minute - Call: 0906 539 1614 (£1.53/minute)
- Book via reception - Call freephone0808 206 4506
- Book online - Click Here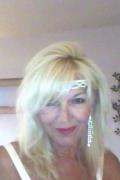 Earth Angel
Earth Angel is an outstanding reader. Her test reading blew us away. She is a natural Clairvoyant, Clairsentient and Clairaudient. She will aim to help and uplift you - giving light and clarity to your journey here on earth.
Earth Angel is waiting to speak with you - call now on 0906 539 1614 and enter their PIN number: 4162, Book Online or speak to a friendly receptionist free on 0808 206 4506.