YOUR LEO DAILY Horoscope for Today
LEO - July 24th - August 23rd
Thu 18, October 2018
Your heart and your head are at war. Usually, you trust your feelings more than logic. You're now in a situation that requires rational thought. Listen to what the facts are and choose accordingly. A respected expert can be trusted; listen to their advice. Rather than expecting a partner to meet your needs, try being of service to them. A kind gesture, generous gift or sincere compliment will go a long way towards strengthening your bond. Think carefully about which tributes your other half appreciates most. Call one of the chosen team of gifted readers on FREEPHONE 0808 206 4506 to book a reading, Book Online or pay by phone bill on 0906 539 1614 (£1.53/min) and hear that a neighbour or someone you work with will show interest in something you are currently working on and this could lead to a new joint commitment. Two heads are better than one.
Psychic Readings - Live
Speak to an amazing psychic reader now in the comfort of your own home:
- Pay per minute - Call: 0906 539 1614 (£1.53/minute)
- Book via reception - Call freephone0808 206 4506
- Book online - Click Here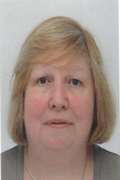 Shaz
Shaz is a very well known clairvoyant and medium who has been helping and supporting her clients for years. Shaz will not ask you any questions leaving you stunned with the information she will give you about your life. Shaz does specialize in all emotional issues especially relationships. For a detailed reading with no general information given please give Shaz a call.
Shaz is waiting to speak with you - call now on 0906 539 1614 and enter their PIN number: 4277, Book Online or speak to a friendly receptionist free on 0808 206 4506.