YOUR AQUARIUS DAILY Horoscope for Today
AQUARIUS - January 21st - February 19th
Thu 18, October 2018
Watch your tone at work. If someone angers you, breathe deep and count to thirty. Being able to keep your cool in a stressful situation will put you in the power position. Someone who admires your professionalism will award you with a plum assignment. Keeping busy at home will help you deflect any stress that occurs on the job front. Use this opportunity to tidy your surroundings. Get rid of clutter and give your remaining possessions a good polish, dusting or cleansing. Call my team of talented readers on FREEPHONE 0808 206 4506 to book a reading, Book Online or pay by phone bill on 0906 539 1614 (£1.53/min) and hear why you might get the impression someone is hiding something from you. If you feel they haven't been honest about an aspect of their past, do you really want to know the truth?
Psychic Readings - Live
Speak to an amazing psychic reader now in the comfort of your own home:
- Pay per minute - Call: 0906 539 1614 (£1.53/minute)
- Book via reception - Call freephone0808 206 4506
- Book online - Click Here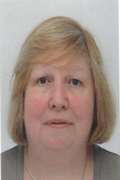 Shaz
Shaz is a very well known clairvoyant and medium who has been helping and supporting her clients for years. Shaz will not ask you any questions leaving you stunned with the information she will give you about your life. Shaz does specialize in all emotional issues especially relationships. For a detailed reading with no general information given please give Shaz a call.
Shaz is waiting to speak with you - call now on 0906 539 1614 and enter their PIN number: 4277, Book Online or speak to a friendly receptionist free on 0808 206 4506.