YOUR PISCES DAILY Horoscope for Today
PISCES - February 20th - March 20th
Thu 18, October 2018
A legal matter will be decided against you. Try not to dwell on your disappointment. You've been released from a toxic situation; celebrate your newfound freedom. Rather than devoting your energy to this case, you can travel, study and write. Welcome this transition. Resist the temptation to hide from the world when you feel blue. Reaching out to humorous, upbeat friends will improve your own mood. Brooding only makes a difficult situation worse. Project your energy outward when you feel sad and vulnerable. It feels counterintuitive, but it's therapeutic. Call the psychic advice line on FREEPHONE 0808 206 4506 to book a reading, Book Online or pay by phone bill on 0906 539 1614 (£1.53/min) to understand that friendships and work relationships are improving. Never underestimate the importance of good social connections. Joining forces with a partner could make a dream come true.
Psychic Readings - Live
Speak to an amazing psychic reader now in the comfort of your own home:
- Pay per minute - Call: 0906 539 1614 (£1.53/minute)
- Book via reception - Call freephone0808 206 4506
- Book online - Click Here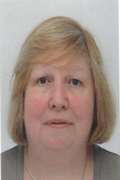 Shaz
Shaz is a very well known clairvoyant and medium who has been helping and supporting her clients for years. Shaz will not ask you any questions leaving you stunned with the information she will give you about your life. Shaz does specialize in all emotional issues especially relationships. For a detailed reading with no general information given please give Shaz a call.
Shaz is waiting to speak with you - call now on 0906 539 1614 and enter their PIN number: 4277, Book Online or speak to a friendly receptionist free on 0808 206 4506.