YOUR TAURUS DAILY Horoscope for Today
TAURUS - April 21st - May 21st
Sun 15, July 2018
Learning to love yourself is the most important lesson ever. Although your desire for self-improvement is admirable, it's important to keep it in check. Get into the habit of reversing critical thoughts for supportive ones, if only for a month. An impressive change will occur. You're ready to blaze new trails on the creative front. Taking up a different medium will fill you with excitement. You'll enjoy the effect a new gadget or software programme has on your work. Call the psychic specialists on FREEPHONE 0808 206 4506 to book a reading, Book Online or pay by phone bill on 0906 539 1614 (£1.53/min) to why you shouldn't be surprised if you start feeling restless and unable to concentrate. Why don't you opt to do something different altogether? When unexpected changes occur, the Universe could be pointing you in a new direction.
Psychic Readings - Live
Speak to an amazing psychic reader now in the comfort of your own home:
- Pay per minute - Call: 0906 539 1614 (£1.53/minute)
- Book via reception - Call freephone0808 206 4506
- Book online - Click Here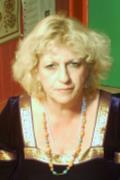 Charlotte
Charlotte is a natural Clairvoyant. She has a developed intuition and has been reading the Tarot for over 30 years and specializes in love and relationship issues. Charlotte has the psychic WOW factor and will give you extensive details surrounding answers to your problems and the ability to help you discover the best course of action to take.
Charlotte is waiting to speak with you - call now on 0906 539 1614 and enter their PIN number: 4005, Book Online or speak to a friendly receptionist free on 0808 206 4506.