YOUR LIBRA DAILY Horoscope for Today
LIBRA - September 24th - October 23rd
Sun 15, July 2018
Trust your intuition, especially when it comes to creative projects. You have an idea that seems unique. Instead of worrying about finding the right audience for this work, simply carry it out. People will immediately recognise it as being powerful, authentic and valuable. The sooner you let go of a program that no longer works for you, the better. A job loss or romantic breakup is a blessing in disguise. Always remember that when one a door shuts, a window always opens. Call one of our psychic readers on FREEPHONE 0808 206 4506 to book a reading, Book Online or pay by phone bill on 0906 539 1614 (£1.53/min) and hear why you should have faith in your abilities and ignore anyone who voices doubts about what you are doing. They might think they have a right to try to influence you, but if you feel strongly about something, trust your instincts.
Psychic Readings - Live
Speak to an amazing psychic reader now in the comfort of your own home:
- Pay per minute - Call: 0906 539 1614 (£1.53/minute)
- Book via reception - Call freephone0808 206 4506
- Book online - Click Here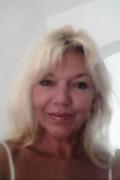 Earth Angel
Earth Angel is an outstanding reader. Her test reading blew us away. She is a natural Clairvoyant, Clairsentient and Clairaudient. She will aim to help and uplift you - giving light and clarity to your journey here on earth.
Earth Angel is waiting to speak with you - call now on 0906 539 1614 and enter their PIN number: 4162, Book Online or speak to a friendly receptionist free on 0808 206 4506.