YOUR GEMINI DAILY Horoscope for Today
GEMINI - May 22nd - June 21st
Thu 18, October 2018
Getting into arguments at work undermines your productivity. Avoid sensitive topics like politics and religion. If someone tries to draw you into a gossip filled conversation, make a polite excuse that you must return to a project. Keep all your communications supportive and positive. A trip will keep you on your toes. Instead of being able to rest, relax and reflect on your choices, you'll be pressured to make quick decisions. Your sharp intellect will be helpful in forging last-minute plans. Call one of the team of gifted psychics on FREEPHONE 0808 206 4506 to book a reading, Book Online or pay by phone bill on 0906 539 1614 (£1.53/min) and understand how you're in touch with your spiritual side when dreams, heightened sensitivity or a feeling of dej vu makes you more aware of your intuition. Trust your instincts.
Psychic Readings - Live
Speak to an amazing psychic reader now in the comfort of your own home:
- Pay per minute - Call: 0906 539 1614 (£1.53/minute)
- Book via reception - Call freephone0808 206 4506
- Book online - Click Here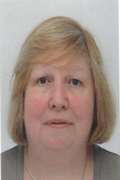 Shaz
Shaz is a very well known clairvoyant and medium who has been helping and supporting her clients for years. Shaz will not ask you any questions leaving you stunned with the information she will give you about your life. Shaz does specialize in all emotional issues especially relationships. For a detailed reading with no general information given please give Shaz a call.
Shaz is waiting to speak with you - call now on 0906 539 1614 and enter their PIN number: 4277, Book Online or speak to a friendly receptionist free on 0808 206 4506.