YOUR SAGITTARIUS DAILY Horoscope for Today
SAGITTARIUS - November 23rd - December 21st
Sun 15, July 2018
Pursuing your dream career is a good use of your time. You've been blessed with a lively curiosity. Find a line of work that invites you to explore unfamiliar vistas and develop unusual ideas. You're well suited to jobs involving the law, publishing or education. Adopting an unusual schedule will make you more productive. It seems silly to push yourself when you feel exhausted. If you perform best when it's midnight, do your most important jobs at that time. Take an afternoon nap instead of fighting sleep. Give our team of gifted psychics a call on FREEPHONE 0808 206 4506 to book a reading, Book Online or pay by phone bill on 0906 539 1614 (£1.53/min) and hear why emotional issues have a way of rising to the surface when you would prefer not to think about them. Face up to your fears and you will conquer them. You're ready to push past barriers. This will make a difference to your future.
Psychic Readings - Live
Speak to an amazing psychic reader now in the comfort of your own home:
- Pay per minute - Call: 0906 539 1614 (£1.53/minute)
- Book via reception - Call freephone0808 206 4506
- Book online - Click Here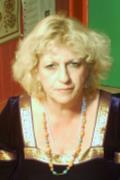 Charlotte
Charlotte is a natural Clairvoyant. She has a developed intuition and has been reading the Tarot for over 30 years and specializes in love and relationship issues. Charlotte has the psychic WOW factor and will give you extensive details surrounding answers to your problems and the ability to help you discover the best course of action to take.
Charlotte is waiting to speak with you - call now on 0906 539 1614 and enter their PIN number: 4005, Book Online or speak to a friendly receptionist free on 0808 206 4506.