YOUR TAURUS DAILY Horoscope for Today
TAURUS - April 21st - May 21st
Thu 18, October 2018
Don't let a difference of opinion drive a wedge between you and a partner. Although you're not currently on the same page, you can hammer out a compromise. Be flexible so that your other half can meet you in the middle. Going after a promoted position would be a very good idea. The competition will be stiff, but you could easily land this job. Emphasise your organisational skills, as well as your ability to think outside of the box. Your ability to devise innovative solutions makes you a very attractive candidate. Call one of the trusted team of gifted psychics on FREEPHONE 0808 206 4506 to book a reading, Book Online or pay by phone bill on 0906 539 1614 (£1.53/min) and learn how any attempts made to improve your lifestyle meet with success. You will find the stamina to keep going and you will achieve the outcome you are hoping for.
Psychic Readings - Live
Speak to an amazing psychic reader now in the comfort of your own home:
- Pay per minute - Call: 0906 539 1614 (£1.53/minute)
- Book via reception - Call freephone0808 206 4506
- Book online - Click Here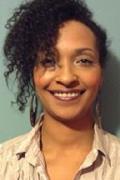 Tinisha
Tinisha is a natural Clairvoyant and Psychic. She also specialises in Mediumship. She is honest and straight talking and will always tell you the truth.
Tinisha is waiting to speak with you - call now on 0906 539 1614 and enter their PIN number: 4168, Book Online or speak to a friendly receptionist free on 0808 206 4506.