YOUR CAPRICORN DAILY Horoscope for Today
CAPRICORN - December 22nd - January 20th
Thu 18, October 2018
Working with a group is frustrating. You're tired of having good ideas rejected. Rather than being an active participant, practice being an observer. This will allow you to save your energy for more rewarding pursuits. Don't waste your time on people who reject your contributions. Pursue a moneymaking opportunity that involves a visionary business person. Your practical approach, combined with their excellent ideas, is a winning combination. Your job may be to keep the enterprise organised while your partner finds investors and customers. Ring my team of tried and trusted psychics on FREEPHONE 0808 206 4506 to book a reading, Book Online or pay by phone bill on 0906 539 1614 (£1.53/min) to hear that whenever you start wondering whether you made the right choices, stop and listen to your inner voice. You will know instinctively what is important for your future.
Psychic Readings - Live
Speak to an amazing psychic reader now in the comfort of your own home:
- Pay per minute - Call: 0906 539 1614 (£1.53/minute)
- Book via reception - Call freephone0808 206 4506
- Book online - Click Here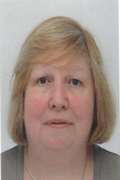 Shaz
Shaz is a very well known clairvoyant and medium who has been helping and supporting her clients for years. Shaz will not ask you any questions leaving you stunned with the information she will give you about your life. Shaz does specialize in all emotional issues especially relationships. For a detailed reading with no general information given please give Shaz a call.
Shaz is waiting to speak with you - call now on 0906 539 1614 and enter their PIN number: 4277, Book Online or speak to a friendly receptionist free on 0808 206 4506.