YOUR ARIES DAILY Horoscope for Today
ARIES - March 21st - April 20th
Sun 15, July 2018
Pay attention to detail. Executing a perfect performance will pave the way for bigger and better jobs. You tend to rush through jobs in the interests of productivity. By slowing your pace by a small amount, the quality of your work will dramatically improve. Launching an unusual business could be in the cards. You're interested in a cutting-edge idea that will put luxury products in the hands of more people. A small investment could pay off handsomely. Put these earnings in a savings or retirement fund. Call the psychic advice line on FREEPHONE 0808 206 4506 to book a reading, Book Online or pay by phone bill on 0906 539 1614 (£1.53/min) to hear that someone will tell you they only have your best interests at heart but there is nothing wrong with your intuition. You sense they will never approve of your choices and you will know better than to follow their advice.
Psychic Readings - Live
Speak to an amazing psychic reader now in the comfort of your own home:
- Pay per minute - Call: 0906 539 1614 (£1.53/minute)
- Book via reception - Call freephone0808 206 4506
- Book online - Click Here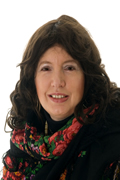 Laura May
Laura is a well known clairvoyant who clients have been trusting for years. Laura will be able to give you detailed information, month by month if you wish, about your future. Laura does not give general details; she is very specific. Laura is popular with clients that have difficult situations around them, as she will aim to provide you with a clearer mind to go forward.
Laura May is waiting to speak with you - call now on 0906 539 1614 and enter their PIN number: 4199, Book Online or speak to a friendly receptionist free on 0808 206 4506.