YOUR SAGITTARIUS DAILY Horoscope for Today
SAGITTARIUS - November 23rd - December 21st
Thu 18, October 2018
Dwelling on fears and doubts keeps you from realising your potential. Rather than entertaining the worst-case scenario, expect that everything will work to your advantage. The more hopeful you are, the easier it will be to handle an upcoming transition. A last-minute vacancy will become available in an interesting course. Take this opportunity to study with a dynamic teacher. Their influence will be tremendous, helping you to pursue challenges that once seemed intimidating. Stop playing it safe; it doesn't suit an adventurer like you. Call one of the team of true psychics on FREEPHONE 0808 206 4506 to book a reading, Book Online or pay by phone bill on 0906 539 1614 (£1.53/min) and hear that stepping into new areas will be quite unnerving but you can count on your Guardian Angel to guide you. It won't take long before you get accustomed to new situations.
Psychic Readings - Live
Speak to an amazing psychic reader now in the comfort of your own home:
- Pay per minute - Call: 0906 539 1614 (£1.53/minute)
- Book via reception - Call freephone0808 206 4506
- Book online - Click Here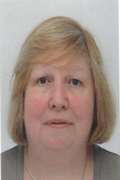 Shaz
Shaz is a very well known clairvoyant and medium who has been helping and supporting her clients for years. Shaz will not ask you any questions leaving you stunned with the information she will give you about your life. Shaz does specialize in all emotional issues especially relationships. For a detailed reading with no general information given please give Shaz a call.
Shaz is waiting to speak with you - call now on 0906 539 1614 and enter their PIN number: 4277, Book Online or speak to a friendly receptionist free on 0808 206 4506.