YOUR LEO DAILY Horoscope for Today
LEO - July 24th - August 23rd
Sun 15, July 2018
You have an opportunity to attract more wealth. Making a reasonable business proposal will attract investors from all corners. Use your warmth and charisma to launch a business, develop an app or create a service for a niche market. Don't be afraid to specialise. Putting an inventive spin on old ideas will cultivate success. You don't have to discard a tradition, but it will help to upgrade it. Using a computer to perform tasks that used to be carried out by hand will be productive. Call my team of talented readers on FREEPHONE 0808 206 4506 to book a reading, Book Online or pay by phone bill on 0906 539 1614 (£1.53/min) and hear why a request from a neighbour or relative will take you by surprise but if you can fit this in, you will do so. Nothing is too much to ask of you at the moment. Where do you find the energy?
Psychic Readings - Live
Speak to an amazing psychic reader now in the comfort of your own home:
- Pay per minute - Call: 0906 539 1614 (£1.53/minute)
- Book via reception - Call freephone0808 206 4506
- Book online - Click Here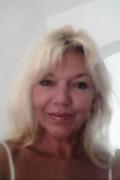 Earth Angel
Earth Angel is an outstanding reader. Her test reading blew us away. She is a natural Clairvoyant, Clairsentient and Clairaudient. She will aim to help and uplift you - giving light and clarity to your journey here on earth.
Earth Angel is waiting to speak with you - call now on 0906 539 1614 and enter their PIN number: 4162, Book Online or speak to a friendly receptionist free on 0808 206 4506.