YOUR AQUARIUS DAILY Horoscope for Today
AQUARIUS - January 21st - February 19th
Sat 21, September 2019
Neither a lender nor a borrower be. Giving a friend a loan will put terrible strain on your relationship. Keep your hard-earned cash in the bank. If a loved one asks you to invest in their business, give a polite but firm refusal. Are you worried about your financial future? It's time to make some long-term investments. Having a retirement portfolio will give you some breathing room. You'll be able to choose jobs based on your interests, rather than economic need. No data available for this date. [ltag1]FREEPHONE 0808 206 4506 to book a reading, Book Online or pay by phone bill on 0906 539 1614 (£1.53/min)
Psychic Readings - Live
Speak to an amazing psychic reader now in the comfort of your own home:
- Pay per minute - Call: 0906 539 1614 (£1.53/minute)
- Book via reception - Call freephone0808 206 4506
- Book online - Click Here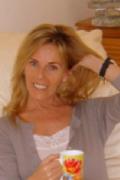 Sherrey
Sherrey is an experienced Medium and clairvoyant. Sherrey will give you enough details about a loved one that you will instantly feel comforted and that you are speaking to a reader who truly cares and understands. Sherrey certainly doesnt give vague answers. She is a very warm woman that will tell you what she sees. It may not be what you want to hear but it will help you make the decision that is right for you.
Sherrey is waiting to speak with you - call now on 0906 539 1614 and enter their PIN number: 4436, Book Online or speak to a friendly receptionist free on 0808 206 4506.