YOUR ARIES DAILY Horoscope for Today
ARIES - March 21st - April 20th
Wed 24, April 2019
Your batteries are recharged and you're ready to go back into action. Take this opportunity to revive a creative project that has fallen by the wayside. A breakthrough will occur while you're doing household chores. Keep your conscious mind busy so your imagination can play. A recurring dream that you thought had stopped will invade your sleep again. This is a message from your subconscious to reconnect with your spiritual side. There is more to life than making money. Call one of the chosen team of gifted readers on FREEPHONE 0808 206 4506 to book a reading, Book Online or pay by phone bill on 0906 539 1614 (£1.53/min) to understand why you may feel you are letting a friend or relative down because you haven't the time to give them the help they need. What you could do is suggest another person who might be able to assist.
Psychic Readings - Live
Speak to an amazing psychic reader now in the comfort of your own home:
- Pay per minute - Call: 0906 539 1614 (£1.53/minute)
- Book via reception - Call freephone0808 206 4506
- Book online - Click Here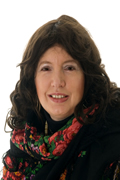 Laura May
Laura is a well known clairvoyant who clients have been trusting for years. Laura will be able to give you detailed information, month by month if you wish, about your future. Laura does not give general details; she is very specific. Laura is popular with clients that have difficult situations around them, as she will aim to provide you with a clearer mind to go forward.
Laura May is waiting to speak with you - call now on 0906 539 1614 and enter their PIN number: 4199, Book Online or speak to a friendly receptionist free on 0808 206 4506.