YOUR CAPRICORN DAILY Horoscope for Today
CAPRICORN - December 22nd - January 20th
Thu 17, October 2019
Putting the finishing touches on a big project is enjoyable. You love fiddling with details until they are just right. By the time you submit this work, you'll feel like you've completed a monumental task. A big prize will be awarded to you. Being the person in charge doesn't bother you. That's because you know how to bring out the best in your staff. Knowing which workers need encouragement and which respond to pressure is the secret to your success. No data available for this date. [ltag1]FREEPHONE 0808 206 4506 to book a reading, Book Online or pay by phone bill on 0906 539 1614 (£1.53/min)
Psychic Readings - Live
Speak to an amazing psychic reader now in the comfort of your own home:
- Pay per minute - Call: 0906 539 1614 (£1.53/minute)
- Book via reception - Call freephone0808 206 4506
- Book online - Click Here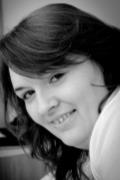 Rhian
Rhian specialises in Tarot, oracle and angel cards as well as Mediumship, Clairvoyance and Guides. Rhians readings provide comfort, reassurance and insight into your future.
Rhian is waiting to speak with you - call now on 0906 539 1614 and enter their PIN number: 4193, Book Online or speak to a friendly receptionist free on 0808 206 4506.