YOUR GEMINI DAILY Horoscope for Today
GEMINI - May 22nd - June 21st
Thu 19, September 2019
Powerful emotions are bubbling to the surface. Usually, you don't wear your heart on your sleeve. During stressful times, you crack jokes. This won't be an option now, when you are unable to contain your frustration about an intimate relationship. After confessing your feelings, you'll be delighted to discover the object of your affection shares your sentiments. At that point, you'll be able to join forces and make some important changes. Getting married, having a child, moving in together or starting a business are among the exciting possibilities. No data available for this date. [ltag1]FREEPHONE 0808 206 4506 to book a reading, Book Online or pay by phone bill on 0906 539 1614 (£1.53/min)
Psychic Readings - Live
Speak to an amazing psychic reader now in the comfort of your own home:
- Pay per minute - Call: 0906 539 1614 (£1.53/minute)
- Book via reception - Call freephone0808 206 4506
- Book online - Click Here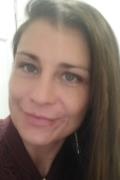 Deb Aura
Her natural ability means that she can very much tune into a persons energy, pick up on their situation and help guide them through it. She senses and feels peoples emotions and translates these energies through the tarot cards to help give clarity on your situation.
Deb Aura is waiting to speak with you - call now on 0906 539 1614 and enter their PIN number: 4187, Book Online or speak to a friendly receptionist free on 0808 206 4506.