YOUR LEO DAILY Horoscope for Today
LEO - July 24th - August 23rd
Mon 25, March 2019
Rather than concentrating on your desired destination, focus on the journey. Taking pleasure in every step of the trip will make it joyous. It doesn't matter if you're studying for a test or undergoing a series of health treatments. Find value in everything you do. A relative is threatened by your upbeat attitude. They'll take every opportunity to point out potential pitfalls. Tune out their gloomy predictions. Let their messages go to voicemail. Listening to uplifting music will repel their negative influence. Call the psychic specialists on FREEPHONE 0808 206 4506 to book a reading, Book Online or pay by phone bill on 0906 539 1614 (£1.53/min) and hear that instead of trying to please friends and colleagues, put your own wishes and wants first. Sometimes you feel you don't deserve to be pampered and you would rather give to other people than yourself. It's important to treat yourself.
Psychic Readings - Live
Speak to an amazing psychic reader now in the comfort of your own home:
- Pay per minute - Call: 0906 539 1614 (£1.53/minute)
- Book via reception - Call freephone0808 206 4506
- Book online - Click Here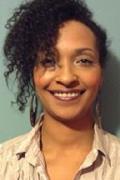 Tinisha
Tinisha is a natural Clairvoyant and Psychic. She also specialises in Mediumship. She is honest and straight talking and will always tell you the truth.
Tinisha is waiting to speak with you - call now on 0906 539 1614 and enter their PIN number: 4168, Book Online or speak to a friendly receptionist free on 0808 206 4506.