YOUR LEO DAILY Horoscope for Today
LEO - July 24th - August 23rd
Tue 13, November 2018
Don't obsess over annoying aches and pains. By imagining yourself in perfect health, your energy will improve. Although it would be silly to put additional strain on an injured or irritated part of the body, you can focus on sensations that feel good. Flattery will get you nowhere. If someone asks for your honest opinion, limit your remarks to one or two constructive criticisms. Pretending to like something that really offends you will undermine your reputation for being an intelligent, tasteful person. Call the psychic specialists on FREEPHONE 0808 206 4506 to book a reading, Book Online or pay by phone bill on 0906 539 1614 (£1.53/min) and hear how work projects will run smoothly and more efficiently if you are patient with people who are easily discouraged. Keep your cool and be patient with anyone who is a slow learner. They will appreciate your help and support.
Psychic Readings - Live
Speak to an amazing psychic reader now in the comfort of your own home:
- Pay per minute - Call: 0906 539 1614 (£1.53/minute)
- Book via reception - Call freephone0808 206 4506
- Book online - Click Here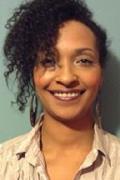 Tinisha
Tinisha is a natural Clairvoyant and Psychic. She also specialises in Mediumship. She is honest and straight talking and will always tell you the truth.
Tinisha is waiting to speak with you - call now on 0906 539 1614 and enter their PIN number: 4168, Book Online or speak to a friendly receptionist free on 0808 206 4506.