YOUR LIBRA DAILY Horoscope for Today
LIBRA - September 24th - October 23rd
Tue 13, November 2018
Hiding away from the world will make a problem worse. We're here to help one another. By reaching out to a sympathetic friend, you'll be able to overcome a setback that has been weighing on your heart. There is a solution to your dilemma but you're too close to see it. Don't place too much emphasis on your appearance. You're a beautiful, worthwhile person, even when you aren't looking your best. Develop strong self-esteem regardless of what you're wearing and how you compare to others. Call one of the team of true psychics on FREEPHONE 0808 206 4506 to book a reading, Book Online or pay by phone bill on 0906 539 1614 (£1.53/min) to hear how your social life will keep you on your toes but private matters also need attention. There is something you don't want people to know and if anyone asks you a personal question, you should change the subject.
Psychic Readings - Live
Speak to an amazing psychic reader now in the comfort of your own home:
- Pay per minute - Call: 0906 539 1614 (£1.53/minute)
- Book via reception - Call freephone0808 206 4506
- Book online - Click Here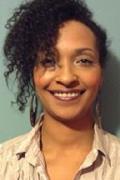 Tinisha
Tinisha is a natural Clairvoyant and Psychic. She also specialises in Mediumship. She is honest and straight talking and will always tell you the truth.
Tinisha is waiting to speak with you - call now on 0906 539 1614 and enter their PIN number: 4168, Book Online or speak to a friendly receptionist free on 0808 206 4506.