YOUR LIBRA DAILY Horoscope for Today
LIBRA - September 24th - October 23rd
Mon 25, March 2019
Stop distaining tradition. Even if you don't believe the things your family tried to instil in you, it's still possible to develop your own rituals. Get into the habit of celebrating meaningful cycles and customs. These festivities will make life richer and deeper. A financial shortage isn't the end of the world. You'll be able to make existing resources meet your needs. Instead of worrying when the next payment will arrive, enjoy the many blessings that grace your life. Money comes to those who feel prosperous. Contact one of our team of psychics on FREEPHONE 0808 206 4506 to book a reading, Book Online or pay by phone bill on 0906 539 1614 (£1.53/min) to gather why shared interests are up for review. Someone has missed something important and you're seeing a new side to their personality. If they have deceived, defrauded or betrayed you let them know you are onto them.
Psychic Readings - Live
Speak to an amazing psychic reader now in the comfort of your own home:
- Pay per minute - Call: 0906 539 1614 (£1.53/minute)
- Book via reception - Call freephone0808 206 4506
- Book online - Click Here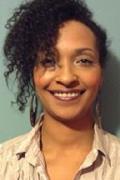 Tinisha
Tinisha is a natural Clairvoyant and Psychic. She also specialises in Mediumship. She is honest and straight talking and will always tell you the truth.
Tinisha is waiting to speak with you - call now on 0906 539 1614 and enter their PIN number: 4168, Book Online or speak to a friendly receptionist free on 0808 206 4506.