YOUR SAGITTARIUS DAILY Horoscope for Today
SAGITTARIUS - November 23rd - December 21st
Mon 25, March 2019
Stop suppressing your desire for beauty and pleasure. There's nothing shallow about wanting to look your best. Similarly, pausing to enjoy creature comforts will make your brain work better. Take time out of your busy schedule to eat something delicious or get a massage. Listening to your inner critic is a mistake. It will only discourage you from taking an important risk. Continuing to follow a predictable path will dull your creative edge and undermine your natural enthusiasm for life. Call one of our team of gifted psychics on FREEPHONE 0808 206 4506 to book a reading, Book Online or pay by phone bill on 0906 539 1614 (£1.53/min) and hear how communications are friendly. Lately you have been far too serious and too wrapped up with personal problems. That's why friends now appreciate seeing the return of the more easy-going side of your nature.
Psychic Readings - Live
Speak to an amazing psychic reader now in the comfort of your own home:
- Pay per minute - Call: 0906 539 1614 (£1.53/minute)
- Book via reception - Call freephone0808 206 4506
- Book online - Click Here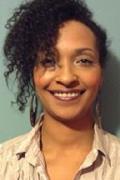 Tinisha
Tinisha is a natural Clairvoyant and Psychic. She also specialises in Mediumship. She is honest and straight talking and will always tell you the truth.
Tinisha is waiting to speak with you - call now on 0906 539 1614 and enter their PIN number: 4168, Book Online or speak to a friendly receptionist free on 0808 206 4506.