YOUR SAGITTARIUS DAILY Horoscope for Today
SAGITTARIUS - November 23rd - December 21st
Tue 13, November 2018
When someone challenges your assumptions, don't dig in your heels. Calmly defend your position and be open to listening to theirs. You may hear some points you hadn't previously considered. Conversations are great learning opportunities. Keep the dialogue flowing instead of maintaining a stubborn silence. Don't let others influence an important decision. If you want guidance, turn your attention inward. Your intuition will guide you. Others may not be happy with your verdict, but you must do what is best for you. Ring one of the insightful and gifted psychics on FREEPHONE 0808 206 4506 to book a reading, Book Online or pay by phone bill on 0906 539 1614 (£1.53/min) and learn why someone who is behaving like a child will test your patience. Whether their age is nine or ninety-nine, they will try to force you into making a hasty decision. Don't take the bait.
Psychic Readings - Live
Speak to an amazing psychic reader now in the comfort of your own home:
- Pay per minute - Call: 0906 539 1614 (£1.53/minute)
- Book via reception - Call freephone0808 206 4506
- Book online - Click Here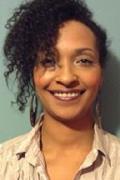 Tinisha
Tinisha is a natural Clairvoyant and Psychic. She also specialises in Mediumship. She is honest and straight talking and will always tell you the truth.
Tinisha is waiting to speak with you - call now on 0906 539 1614 and enter their PIN number: 4168, Book Online or speak to a friendly receptionist free on 0808 206 4506.