YOUR SAGITTARIUS DAILY Horoscope for Today
SAGITTARIUS - November 23rd - December 21st
Sat 29, February 2020
Undergoing a ground-breaking health treatment will bring instant relief. Having your strength and energy restored will fill you with excitement. Take this opportunity to book a trip or launch a creative project. Now you're feeling better, you'll especially appreciate this experience. Spending time with family will also be rewarding. Your nearest and dearest have been very supportive while you've been recovering from an illness. Express your appreciation for their love, support and encouragement. Thanks to them, you're on the mend. No data available for this date. [ltag1]FREEPHONE 0808 206 4506 to book a reading, Book Online or pay by phone bill on 0906 539 1614 (£1.53/min)
Psychic Readings - Live
Speak to an amazing psychic reader now in the comfort of your own home:
- Pay per minute - Call: 0906 539 1614 (£1.53/minute)
- Book via reception - Call freephone0808 206 4506
- Book online - Click Here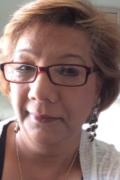 Molly
I have over 35 years experience specializing in all aspects revolving around love especially. I also specialise in career, finances and past life regression. I look forward to helping guide you through the hardships of life. Let me use my gifts by blending their inspiration and life experiences to create a well-rounded guidance that concentrates on self-discovery and interpersonal relationships. It is my goal to help you access information about your life, relationships, and career issues in a way that is most meaningful to you When working with me. That is why it is important for us to keep working together. I enjoy my callers by helping others to live a life of emotional peace and harmony. I look forward to connecting with you.
Molly is waiting to speak with you - call now on 0906 539 1614 and enter their PIN number: 4146, Book Online or speak to a friendly receptionist free on 0808 206 4506.