YOUR VIRGO DAILY Horoscope for Today
VIRGO - August 24th - September 23rd
Tue 13, November 2018
Snobbish behaviour will drive opportunity from your door. Someone who isn't well dressed could give you a job. A person who doesn't appear to be well educated has helpful information. An individual with different beliefs can give the compassion you crave. Don't waste money on things that will give fleeting pleasure. Save your hard-earned cash for something that will give long-term pleasure, like a beautiful painting, stylish sweater or comfortable piece of furniture. Wait a while before buying something expensive. Call one of the team of truly gifted readers on FREEPHONE 0808 206 4506 to book a reading, Book Online or pay by phone bill on 0906 539 1614 (£1.53/min) to hear that a friend of a friend might suggest you meet up. They didn't make a good impression on you when met but first impressions may not hold true. Once you get to know each other you might feel differently.
Psychic Readings - Live
Speak to an amazing psychic reader now in the comfort of your own home:
- Pay per minute - Call: 0906 539 1614 (£1.53/minute)
- Book via reception - Call freephone0808 206 4506
- Book online - Click Here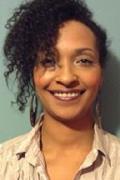 Tinisha
Tinisha is a natural Clairvoyant and Psychic. She also specialises in Mediumship. She is honest and straight talking and will always tell you the truth.
Tinisha is waiting to speak with you - call now on 0906 539 1614 and enter their PIN number: 4168, Book Online or speak to a friendly receptionist free on 0808 206 4506.