YOUR VIRGO DAILY Horoscope for Today
VIRGO - August 24th - September 23rd
Mon 25, March 2019
An inability to choose is holding you back. When in doubt, flip a coin. It's better to move forward than remain in a holding pattern. If you're displeased with the path you take, you can always change course. Nothing is written in stone. Negative feedback is a sign that there is still work to be done. Keep on working studiously on a project until it gets the reception you desire. Show your progress to people whose opinion you respect. They'll be honest about its value. Call one of the team of true psychics on FREEPHONE 0808 206 4506 to book a reading, Book Online or pay by phone bill on 0906 539 1614 (£1.53/min) to hear how people are expecting your help to get on top of their responsibilities. Although you don't mind lending a hand, it's frustrating others can't understand how your work is being neglected due to all you are doing for others.
Psychic Readings - Live
Speak to an amazing psychic reader now in the comfort of your own home:
- Pay per minute - Call: 0906 539 1614 (£1.53/minute)
- Book via reception - Call freephone0808 206 4506
- Book online - Click Here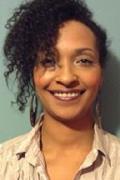 Tinisha
Tinisha is a natural Clairvoyant and Psychic. She also specialises in Mediumship. She is honest and straight talking and will always tell you the truth.
Tinisha is waiting to speak with you - call now on 0906 539 1614 and enter their PIN number: 4168, Book Online or speak to a friendly receptionist free on 0808 206 4506.