YOUR CANCER HOLIDAY Horoscope
CANCER - June 21st - July 23rd
Russell Grant's Holiday Horoscopes
Cancer the crab is a water sign and they do like to be beside the seaside! Jetting off to Mediterranean hot spots where they can enjoy familiar sights and sounds is their cup of tea - and to make sure they'll take their own tea bags with them and if they can take the kitchen sink too they will cram it in their plastic carrier bag.
As the sign of the family, Cancerians like to be surrounded by their kith and kin to show them places they used to go to with their own mum and dad, nan and gramps. History is their scene so any place or attraction that connects them to their childhood provides heart-warming feelings of security and belonging. Once they have found their favourite hotel, cafe, beach, retreat or resort then they will return year after year after year.
The Cancerian downside is worrying about nought, so tell them to put their worry beads away when LP take the stress and strain.
Psychic Readings - Live
Speak to an amazing psychic reader now in the comfort of your own home:
- Pay per minute - Call: 0906 539 1614 (£1.53/minute)
- Book via reception - Call freephone0808 206 4506
- Book online - Click Here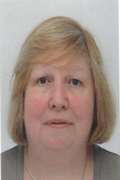 Shaz
Shaz is a very well known clairvoyant and medium who has been helping and supporting her clients for years. Shaz will not ask you any questions leaving you stunned with the information she will give you about your life. Shaz does specialize in all emotional issues especially relationships. For a detailed reading with no general information given please give Shaz a call.
Shaz is waiting to speak with you - call now on 0906 539 1614 and enter their PIN number: 4277, Book Online or speak to a friendly receptionist free on 0808 206 4506.