YOUR CAPRICORN HOLIDAY Horoscope
CAPRICORN - December 22nd - January 20th
Russell Grant's Holiday Horoscopes
Lakes and mountains where it's not too hot are perfect for this wintry, Christmas sign. Or why not South Georgia Antarctica to see the Penguins.
Classically Capricorn, a trip to Rockies, Alps or Himalayas will give this sign of the mountain goat the perfect landscape to enjoy. From Kathmandu, Nepal to Banff, Canada, Austria or Switzerland these landscapes will give the Goat a chance to clamber up to greener pastures where the air is rarefied.
Craggy places with British history where they play rugger and cricket all appeal to the traditional side of this Saturn-ruled sign who loves a bargain and to be amongst their own. The old Empire where in their mind the sun has never set - South Africa, Canada, New Zealand, Australia and New England all have their appeal, like home from home and plenty of the Capricorn may have emigrated there.
Shops with a familiar ring to their name or local markets filled to the brim with local produce, arts and crafts are the icing on the Capricorn cake. They do like to take home souvenirs that are authentic.
Value for money is something close to the heart of every true Capricorn however far reaching their travel plans.
Psychic Readings - Live
Speak to an amazing psychic reader now in the comfort of your own home:
- Pay per minute - Call: 0906 539 1614 (£1.53/minute)
- Book via reception - Call freephone0808 206 4506
- Book online - Click Here
David
David has been psychic all of his life, he insists that we all are but for most people it remains hidden from the conscious. He rarely asks questions of his clients as he is aware that his emphatic nature will unconsciously try to interfere with the messages that he has for his client and may try to influence the reading by telling the client what they want to hear rather than what he truly feels is going to happen. His first responsibility is to tell the truth so that his client may profit from it. If it is over it is best to know that it is so that the client may start to move on. If the business venture is troublesome it is best to know so that the client may start to consider an alternative .Furthermore if he gives a very happy and optimistic reading the client will have more confidence in its veracity as he has given it without any prompting. Up to 50% of his clients are return callers.
David is waiting to speak with you - call now on 0906 539 1614 and enter their PIN number: 6788, Book Online or speak to a friendly receptionist free on 0808 206 4506.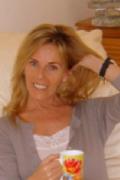 Sherrey
Sherrey is an experienced Medium and clairvoyant. Sherrey will give you enough details about a loved one that you will instantly feel comforted and that you are speaking to a reader who truly cares and understands. Sherrey certainly doesnt give vague answers. She is a very warm woman that will tell you what she sees. It may not be what you want to hear but it will help you make the decision that is right for you.
Sherrey is waiting to speak with you - call now on 0906 539 1614 and enter their PIN number: 4436, Book Online or speak to a friendly receptionist free on 0808 206 4506.