YOUR VIRGO HOLIDAY Horoscope
VIRGO - August 24th - September 23rd
Russell Grant's Holiday Horoscopes
Virgos like to support a slick, quick business operation with efficient communications. Everything must be in apple pie order for this is the sign of service, and chief subscriber to any holiday and travel consumer mag going - they signed up to it when it was on special offer earlier in the year.
For the ideal Virgo vacation and you are dealing with the perfectionist of the zodiac, they want to be looked after the minute they have booked their ticket to their safe arrival back home.
Locations that promise ancient civilisations and history as much as a chance to relax and chill out is the Virgo turn-on. And you don't get more cultured than Portugal, Spain, Italy, Greece and Turkey, all destinations where Lunn Poly can pick you up and take you there with courtesy and a well informed telephone manner. Informed they will need to be as Virgo is full of questions!
Psychic Readings - Live
Speak to an amazing psychic reader now in the comfort of your own home:
- Pay per minute - Call: 0906 539 1614 (£1.53/minute)
- Book via reception - Call freephone0808 206 4506
- Book online - Click Here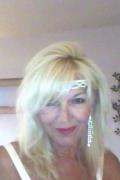 Earth Angel
Earth Angel is an outstanding reader. Her test reading blew us away. She is a natural Clairvoyant, Clairsentient and Clairaudient. She will aim to help and uplift you - giving light and clarity to your journey here on earth.
Earth Angel is waiting to speak with you - call now on 0906 539 1614 and enter their PIN number: 4162, Book Online or speak to a friendly receptionist free on 0808 206 4506.