YOUR GEMINI MONTHLY Horoscope this Month
GEMINI - May 22nd - June 21st
Russell Grant's Monthly Horoscopes: 07/2018
Your financial security will be undermined on the 13th, due to a jarring Solar Eclipse. It may be necessary to pay a legal fee, make an alimony payment or buy out a business partner. You'll be a little alarmed by your resulting bank balance, but try to stay calm. By being extra resourceful, you'll eventually recoup this loss and move on to bigger and better things. The Lunar Eclipse on the 27th may find you returning from an extended trip. Wrapping up the terms of a legal matter is another possibility. As soon as you conclude this business, you'll be able to explore greener pastures. Burn off your excess energy with a fitness program. The more physically active you are, the easier it will be to face the challenges ahead. Venturing into unknown territory will be refreshing. You're tired of being held hostage by an old, outmoded arrangement. No data available for this date. [wtag1]0905 506 6699
Psychic Readings - Live
Speak to an amazing psychic reader now in the comfort of your own home:
- Pay per minute - Call: 0906 539 1614 (£1.53/minute)
- Book via reception - Call freephone0808 206 4506
- Book online - Click Here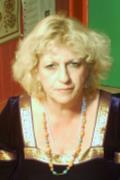 Charlotte
Charlotte is a natural Clairvoyant. She has a developed intuition and has been reading the Tarot for over 30 years and specializes in love and relationship issues. Charlotte has the psychic WOW factor and will give you extensive details surrounding answers to your problems and the ability to help you discover the best course of action to take.
Charlotte is waiting to speak with you - call now on 0906 539 1614 and enter their PIN number: 4005, Book Online or speak to a friendly receptionist free on 0808 206 4506.