YOUR LIBRA MONTHLY Horoscope this Month
LIBRA - September 24th - October 23rd
Russell Grant's Monthly Horoscopes: 09/2022
Your best friend or romantic partner will give you a fabulous compliment on the 1st; let it sink into your soul. Starting on the 4th, you'll spend most of your time away from the spotlight, focusing on solitary pursuits that make you happy. Beginning on the 9th, you'll have difficulty getting your point across; be patient and persistent when discussing your needs and concerns. The Full Moon on the 10th marks an exciting turning point with a health regimen. An embarrassing secret comes to light on the 16th; it's time to have a heart-to-heart talk with the person most deeply affected by this information. Head off to a private hideaway with the one you love on the 19th. Your star power becomes more robust than ever on the 22nd; use it to promote your agenda at every opportunity. On the 25th, the New Moon warns against making radical changes to your appearance. No data available for this date. [wtag1]0905 506 6699
Psychic Readings - Live
Speak to an amazing psychic reader now in the comfort of your own home:
- Pay per minute - Call: 0906 539 1614 (£1.53/minute)
- Book via reception - Call freephone0808 206 4506
- Book online - Click Here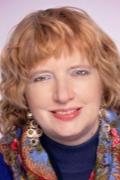 Laura May
Laura has over 40 years of professional experience as a reader. Laura is an experienced clairvoyant who clients have been trusting for years. Laura will be able to give you detailed information, month by month if you wish, about your future. Laura does not give general details; she is very specific. Laura is popular with clients that have difficult situations around them, as she will aim to provide you with a clearer mind to go forward.
Laura May is waiting to speak with you - call now on 0906 539 1614 and enter their PIN number: 4199, Book Online or speak to a friendly receptionist free on 0808 206 4506.