YOUR SCORPIO WEEKLY Horoscope this Week
SCORPIO - October 24th - November 22nd
Russell Grant's Weekly Horoscopes: 13/10/2018
You aren't sure about where you are going next and this makes you anxious. A work situation feels unsettled and there is talk of reduced hours or redundancies. Whatever the issue, there will be some good opportunities ahead. Someone will apologise after a recent argument. You might forgive them for hurting you but you will never forget their words. You have learned something from this experience and will feel more aware, too, of the impact of your own behaviour. No data available for this date. [wtag1]0905 506 6699
Psychic Readings - Live
Speak to an amazing psychic reader now in the comfort of your own home:
- Pay per minute - Call: 0906 539 1614 (£1.53/minute)
- Book via reception - Call freephone0808 206 4506
- Book online - Click Here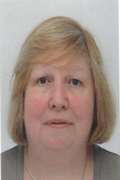 Shaz
Shaz is a very well known clairvoyant and medium who has been helping and supporting her clients for years. Shaz will not ask you any questions leaving you stunned with the information she will give you about your life. Shaz does specialize in all emotional issues especially relationships. For a detailed reading with no general information given please give Shaz a call.
Shaz is waiting to speak with you - call now on 0906 539 1614 and enter their PIN number: 4277, Book Online or speak to a friendly receptionist free on 0808 206 4506.