YOUR CAPRICORN WEEKLY Horoscope this Week
CAPRICORN - December 22nd - January 20th
Russell Grant's Weekly Horoscopes: 14/07/2018
You suspect someone's not being honest about a sale or purchase. It's up to you to decide on whether or not to go ahead with the deal. Even if you find it hard to explain why you are backing out of an arrangement, trust your instincts. You might notice a person acting strangely and you wonder what they are trying to hide. A younger member of the family will have some surprising news as the week comes to an end. This will be reason for celebration. No data available for this date. [wtag1]0905 506 6699
Psychic Readings - Live
Speak to an amazing psychic reader now in the comfort of your own home:
- Pay per minute - Call: 0906 539 1614 (£1.53/minute)
- Book via reception - Call freephone0808 206 4506
- Book online - Click Here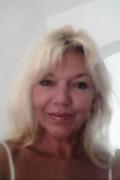 Earth Angel
Earth Angel is an outstanding reader. Her test reading blew us away. She is a natural Clairvoyant, Clairsentient and Clairaudient. She will aim to help and uplift you - giving light and clarity to your journey here on earth.
Earth Angel is waiting to speak with you - call now on 0906 539 1614 and enter their PIN number: 4162, Book Online or speak to a friendly receptionist free on 0808 206 4506.