Sign Guide
The Zodiac is like the most delicious cake in the world - made from a host of celestial ingredients all the planets in our solar system and covered with heavenly marzipan and icing.
To understand astrology, we must realise that every planet plays a particular role in our lives. Mars adds spice, Jupiter allows us to grow and expand, Saturn gives us our backbone, and Venus lets us appreciate all the sweet things of life. Uranus makes each of us an individual, Pluto lets us cut ourselves off from our pasts and transform our lives, Neptune gives us our dreams, Mercury lets us communicate with others, the Sun gives us our creative urge, and the Moon our emotional drive. Each of us is unique, because we're all made up from a different astrological recipe, with added dashes of some planets, and a light dusting of others. Analyse the recipe and you have the key to someone's character.
Your Sun Signs are very general but it will set you on the right track to understanding someone through their Sun sign. You'll be able to fathom out not just yourself, but your partner, workmates, family and friends and even the person who sits next to you on the bus! What's more, very often we underestimate our potential and talents, and this book will help you to discover parts of your personality that you didn't know existed. Remember, this is only the start of your journey into astrology. Once you've finished this trip into the celestial universe you'll want to travel more with me on my voyage through the realms of astrology, and make your world a brighter, better place in which to live.
Select the Sign and what you'd like to know about them and find out more!
Confidential advice - from a live reader
Call a hand chosen Psychics and Mediums on 0906 539 1614 for answers to any questions which could be holding you back!
Shaz : Available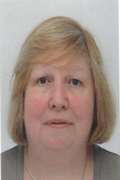 Shaz is a very well known clairvoyant and medium who has been helping and supporting her clients for years. Shaz will not ask you any questions leaving you stunned with the information she will give you about your life. Shaz does specialize in all emotional issues especially relationships. For a detailed reading with no general information given please give Shaz a call.
Speak to Shaz, or one of the other amazing Love and Romance Psychics by calling 0906 539 1614 now and entering Shaz's PIN number: 4277 or book a reading online or by calling freephone 0808 206 4506.
Sapphire : Available
Sapphire is an internationally renowned intuitive healer and teacher. Working with her guides as a clairaudient and clairsentient reader she connects to the Infinite realm to shift, change, and transform peoples lives. She has worked with hundreds of clients and demonstrates these talents on Blog Radio. Love certainly makes the world go round, so let me get to the Heart of the problem for you to day . Be the Captain of your own ship and take control today :) I work with my guide Silver Cloud an old Native American Indian, as like many readers I can use tarot cards to give readings as well as putting pen to paper to see what spirit give via automatic writing. I will try and give all my clients a road map of where their journey is off to next, you all have free will and spirit will guide you but your life is your own.
Speak to Sapphire, or one of the other amazing Love and Romance Psychics by calling 0906 539 1614 now and entering Sapphire's PIN number: 8942 or book a reading online or by calling freephone 0808 206 4506.
Nerine : Busy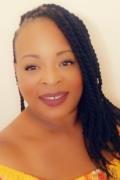 Nerine is a fantastic Medium who reads exclusively on Webchat. Nerine feels that you should always be open to whatever message is given, the universe will always tell you what you NEED to hear to help you move forward. She can also use a variety of tools including Tarot, Astrology and crystals.
Nerine is not available at the moment, to speak with another amazing Love and Romance Psychic call 0906 539 1614 or speak to a friendly person free on 0808 206 4506 to book a reading.