Sign Guide
The Zodiac is like the most delicious cake in the world - made from a host of celestial ingredients all the planets in our solar system and covered with heavenly marzipan and icing.
To understand astrology, we must realise that every planet plays a particular role in our lives. Mars adds spice, Jupiter allows us to grow and expand, Saturn gives us our backbone, and Venus lets us appreciate all the sweet things of life. Uranus makes each of us an individual, Pluto lets us cut ourselves off from our pasts and transform our lives, Neptune gives us our dreams, Mercury lets us communicate with others, the Sun gives us our creative urge, and the Moon our emotional drive. Each of us is unique, because we're all made up from a different astrological recipe, with added dashes of some planets, and a light dusting of others. Analyse the recipe and you have the key to someone's character.
Your Sun Signs are very general but it will set you on the right track to understanding someone through their Sun sign. You'll be able to fathom out not just yourself, but your partner, workmates, family and friends and even the person who sits next to you on the bus! What's more, very often we underestimate our potential and talents, and this book will help you to discover parts of your personality that you didn't know existed. Remember, this is only the start of your journey into astrology. Once you've finished this trip into the celestial universe you'll want to travel more with me on my voyage through the realms of astrology, and make your world a brighter, better place in which to live.
Select the Sign and what you'd like to know about them and find out more!
Confidential advice - from a live reader
Call a hand chosen Psychics and Mediums on 0906 539 1614 for answers to any questions which could be holding you back!
Molly : Available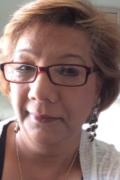 I have over 35 years experience specializing in all aspects revolving around love especially. I also specialise in career, finances and past life regression. I look forward to helping guide you through the hardships of life. Let me use my gifts by blending their inspiration and life experiences to create a well-rounded guidance that concentrates on self-discovery and interpersonal relationships. It is my goal to help you access information about your life, relationships, and career issues in a way that is most meaningful to you When working with me. That is why it is important for us to keep working together. I enjoy my callers by helping others to live a life of emotional peace and harmony. I look forward to connecting with you.
Speak to Molly, or one of the other amazing Love and Romance Psychics by calling 0906 539 1614 now and entering Molly's PIN number: 4146 or book a reading online or by calling freephone 0808 206 4506.
Dorothy : Busy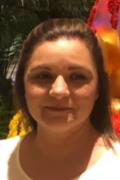 Dorothy is a gifted reader who has been working in the industry for 15 years. She is open minded and very intuitive. If you are looking for guidance or recovering from heartbreak, Dorothy is the reader for you.
Dorothy is not available at the moment, to speak with another amazing Love and Romance Psychic call 0906 539 1614 or speak to a friendly person free on 0808 206 4506 to book a reading.
Amelia : Logged Off
Amelia is an inherited psychic, clairsentient and empath. She gives straight forward in depth readings without imposing on your free will. Amelias readings are empowering & focus on providing insight,balance & perspective in personal, relationship & career areas-helping some clients connect to their inner path. Skills: psychic,tarot,divination,crystal healing,relationship dynamics,career & business queries, house move, dream interpretation,dowsing, astrology,relocational astrology,animal totems/guides, numerology, tattwa & I Ching. Your truth lies within you. She is a TABI registered Tarot Reader.
Amelia is not available at the moment, to speak with another amazing Love and Romance Psychic call 0906 539 1614 or speak to a friendly person free on 0808 206 4506 to book a reading.