Sign Guide
The Zodiac is like the most delicious cake in the world - made from a host of celestial ingredients all the planets in our solar system and covered with heavenly marzipan and icing.
To understand astrology, we must realise that every planet plays a particular role in our lives. Mars adds spice, Jupiter allows us to grow and expand, Saturn gives us our backbone, and Venus lets us appreciate all the sweet things of life. Uranus makes each of us an individual, Pluto lets us cut ourselves off from our pasts and transform our lives, Neptune gives us our dreams, Mercury lets us communicate with others, the Sun gives us our creative urge, and the Moon our emotional drive. Each of us is unique, because we're all made up from a different astrological recipe, with added dashes of some planets, and a light dusting of others. Analyse the recipe and you have the key to someone's character.
Your Sun Signs are very general but it will set you on the right track to understanding someone through their Sun sign. You'll be able to fathom out not just yourself, but your partner, workmates, family and friends and even the person who sits next to you on the bus! What's more, very often we underestimate our potential and talents, and this book will help you to discover parts of your personality that you didn't know existed. Remember, this is only the start of your journey into astrology. Once you've finished this trip into the celestial universe you'll want to travel more with me on my voyage through the realms of astrology, and make your world a brighter, better place in which to live.
Select the Sign and what you'd like to know about them and find out more!
Confidential advice - from a live reader
Call a hand chosen Psychics and Mediums on 0906 539 1614 for answers to any questions which could be holding you back!
David : Available
David has been psychic all of his life, he insists that we all are but for most people it remains hidden from the conscious. He rarely asks questions of his clients as he is aware that his emphatic nature will unconsciously try to interfere with the messages that he has for his client and may try to influence the reading by telling the client what they want to hear rather than what he truly feels is going to happen. His first responsibility is to tell the truth so that his client may profit from it. If it is over it is best to know that it is so that the client may start to move on. If the business venture is troublesome it is best to know so that the client may start to consider an alternative .Furthermore if he gives a very happy and optimistic reading the client will have more confidence in its veracity as he has given it without any prompting. Up to 50% of his clients are return callers.
Speak to David, or one of the other amazing Love and Romance Psychics by calling 0906 539 1614 now and entering David's PIN number: 6788 or book a reading online or by calling freephone 0808 206 4506.
Gaile : Available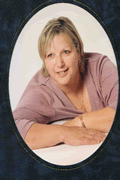 Gaile is a fantastic Clairvoyant, Clairsentient, Clairaudient and Medium. Which means she can see, smell, feel and hear Spirit. She is honest, vibrant, and passionate to give you a fabulous reading. Gaile has helped many clients find a real sense of peace with loved ones that have passed over with her sensitivity and comforting nature. Gaile is also a well respected clairvoyant who really knows her stuff when dealing with relationship issues.
Speak to Gaile, or one of the other amazing Love and Romance Psychics by calling 0906 539 1614 now and entering Gaile's PIN number: 4250 or book a reading online or by calling freephone 0808 206 4506.
Nikki : Busy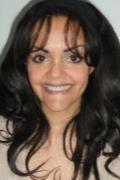 Nikki is a fantastic and experienced Clairsentient, Clairaudiant and Tarot card reader. Nikki is very insightful with her readings. You will feel an instant connection to Nikki and you will be reassured that she has connected to not only you but also your loved ones. Many clients have commented that after having a reading with Nikki they feel healed.
Nikki is not available at the moment, to speak with another amazing Love and Romance Psychic call 0906 539 1614 or speak to a friendly person free on 0808 206 4506 to book a reading.