Love & Romance
Fill your life with love!
Welcome to the Love & Romance section. Here you can find Love Compatibility, Hints on Seducing another sign, Your Weekly Love Scopes and a whole lot more!
Fancy finding out how your lovelife will work out in the future?
Call one of our Love & Romance psychics for insider knowledge.
Click here to see who can advise you now!
Love & Romance Forecast
|
Your LoveScope
Confidential advice - from a live reader
Call a hand chosen Psychics and Mediums on 0906 539 1614 for answers to any questions which could be holding you back!
David : Available
David has been psychic all of his life, he insists that we all are but for most people it remains hidden from the conscious. He rarely asks questions of his clients as he is aware that his emphatic nature will unconsciously try to interfere with the messages that he has for his client and may try to influence the reading by telling the client what they want to hear rather than what he truly feels is going to happen. His first responsibility is to tell the truth so that his client may profit from it. If it is over it is best to know that it is so that the client may start to move on. If the business venture is troublesome it is best to know so that the client may start to consider an alternative .Furthermore if he gives a very happy and optimistic reading the client will have more confidence in its veracity as he has given it without any prompting. Up to 50% of his clients are return callers.
Speak to David, or one of the other amazing Love and Romance Psychics by calling 0906 539 1614 now and entering David's PIN number: 6788 or book a reading online or by calling freephone 0808 206 4506.
Sherrey : Available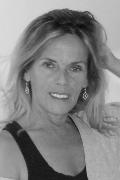 Sherrey is an experienced Medium and clairvoyant. Sherrey will give you enough details about a loved one that you will instantly feel comforted and that you are speaking to a reader who truly cares and understands. Sherrey certainly doesnt give vague answers. She is a very warm woman that will tell you what she sees. It may not be what you want to hear but it will help you make the decision that is right for you.
Speak to Sherrey, or one of the other amazing Love and Romance Psychics by calling 0906 539 1614 now and entering Sherrey's PIN number: 4436 or book a reading online or by calling freephone 0808 206 4506.
Jennifer : Busy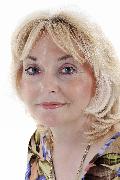 Jennifer is a natural Clairvoyant who never fails to give her clients the answers they are looking for. Jennifer is one of the most experienced Clairvoyants that you will talk to. Jennifer doesnt need to ask loads of questions, in fact you will be the one who will be asking the questions because she will have given you so much information.
Jennifer is not available at the moment, to speak with another amazing Love and Romance Psychic call 0906 539 1614 or speak to a friendly person free on 0808 206 4506 to book a reading.
So, who's your heavenly match in the stars?
Read what the Tarot has instore for you today with your TarotScope
See what the stars have for you this week for Love!
Philip Garcia tells you how to seduce the Zodiac!
Get your personal email consultation with one of our accurate psychics
The top list of Dream Symbols - and what they mean.
Get your daily inspiration with the angel cards.