Compatibility
In astrology, some signs are bound to get on better together than others on a general level, especially when they belong to the same element, whether that's Fire, Water, Air or Earth. Other good combinations are Fire and Air, or Earth and Water. But that doesn't mean that some celestial combinations don't work at all. In Your Love Signs you'll find a few surprises in store for you, such as the fact that opposites do attract (and how!). But even with the more problematic pairings, if you persist with your partner and absolutely adore each other, love will find a way.
We aren't all tarred with the same celestial brush, and some signs aren't as sexy as others. They also love at different levels, with their emotions expressed at varying rates and for a variety of reasons. What might upset or annoy you may leave me un- touched! In Your Love Signs I'll tell you exactly what's what about each of the twelve Sun signs. I'll also say when some signs do better in business, or as buddies, than when they're husband and wife, or lifelong lovers. This feature will help you to understand how and why you react to folk in the way that you do, even if it's just the grocer on the comer, or your bus conductor.
Everyone has to relate to someone, even if it's only themselves, and without that communication we're all up to our necks in hot water! If you fail at that first contact with someone, you'll never get on to the next steps of love and sex. So if Your Sun Signs was the key to your creativity and individuality, then Your Love Signs is the guide to relating to others. Have fun!
Confidential advice - from a live reader
Call a hand chosen Psychics and Mediums on 0906 539 1614 for answers to any questions which could be holding you back!
Laura May : Available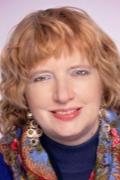 Laura is a well known clairvoyant who clients have been trusting for years. Laura will be able to give you detailed information, month by month if you wish, about your future. Laura does not give general details; she is very specific. Laura is popular with clients that have difficult situations around them, as she will aim to provide you with a clearer mind to go forward.
Speak to Laura May, or one of the other amazing Love and Romance Psychics by calling 0906 539 1614 now and entering Laura May's PIN number: 4199 or book a reading online or by calling freephone 0808 206 4506.
Jackie : Available
Jackie is Psychic, Clairsentient, Dream Analysist. Jackie is well known for her down to earth, straight talking readings. However, Jackie is by nature empathetic to whatever is stressing you out at the moment and will endeavour to restore you to a place of harmony and balance - confident in the knowledge that you can move past this challenging time.
Speak to Jackie, or one of the other amazing Love and Romance Psychics by calling 0906 539 1614 now and entering Jackie's PIN number: 4455 or book a reading online or by calling freephone 0808 206 4506.
Jennifer : Busy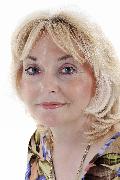 Jennifer is a natural Clairvoyant who never fails to give her clients the answers they are looking for. Jennifer is one of the most experienced Clairvoyants that you will talk to. Jennifer doesnt need to ask loads of questions, in fact you will be the one who will be asking the questions because she will have given you so much information.
Jennifer is not available at the moment, to speak with another amazing Love and Romance Psychic call 0906 539 1614 or speak to a friendly person free on 0808 206 4506 to book a reading.