Celebrity Experiences
Tina Turner
Film stars, like many other people, have experienced psychic visions, hauntings and various other super natural events and not just in the movies they are starring in either! Superstar Tina Turner has even resorted to calling in a Psychic Medium, when one of her friendly visitors started to cause her some inconvenience! As the original soul diva, she puts her success and her ability to shine, to looking after herself and staying fit. So, when her friendly, ghostly visitor took to smoking a pipe in her home in Monaco, she was concerned that it might damage her vocal chords. She herself has never smoked and has never permitted anyone else to do so near her, least of all a ghost! Fears of the smoke damaging her voice led her to calling in a friendly ghost buster who told it nicely to go away! She discovered that she had five ghosts taking residence at her Monaco property, including this particular man who enjoyed smoking his pipe. He had lived in a shack on her land nearly 100 years previously. Apparently he was not too happy about the architectural changes that had been made to the property and was voicing his opinion in the only way he knew how!
Cilla Black's ghostly prank
Elizabeth Taylor said dying was a beautiful but painful experience.
New Age for New Labour!
Teri Desperate for Romance
Royal Spirits at Windsor Castle and Hauntings at the Tower
Confidential advice - from a live reader
Call a hand chosen Psychics and Mediums on 0906 539 1614 for answers to any questions which could be holding you back!
Georgina T : Available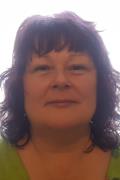 Georgina is a Natural Spirit Led Clairvoyant, Claircognizant/Channel,Healing Practitioner, and Tutor in a range of connective Spiritual Subjects. She has a busy practice in the lovely Lincolnshire Wolds working with People, Animals and Nature. As a Natural Channel Georgina can See, the energy at play in your life, will verify your connection, and reflect the information Clarity & Guidance your Reading reveals so it may support you in getting to the Heart of what matters to you in all important areas of your life experience. Every Reading will therefor be individual and unique. In this way she has also connected with beloved pets(here and in Spririt), The energy in your Home, and the Local land where your home is and its effects for you personally offering Insights and Awareness to help you how to bring all areas of Life into greater balance, harmony and be a Positive effect for you. In addition Georgina works with Guides and your higher self, the Angelic Realm and other Spiritual Masters who work for your highest good through unconditional Love. What is most supportive and helpful is offered, with Georgina offering all information and insights with respect and compassion.
Speak to Georgina T, or one of the other amazing Love and Romance Psychics by calling 0906 539 1614 now and entering Georgina T's PIN number: 4172 or book a reading online or by calling freephone 0808 206 4506.
Jackie : Busy
Jackie is Psychic, Clairsentient, Dream Analysist. Jackie is well known for her down to earth, straight talking readings. However, Jackie is by nature empathetic to whatever is stressing you out at the moment and will endeavour to restore you to a place of harmony and balance - confident in the knowledge that you can move past this challenging time.
Jackie is not available at the moment, to speak with another amazing Love and Romance Psychic call 0906 539 1614 or speak to a friendly person free on 0808 206 4506 to book a reading.
Sherrey : Busy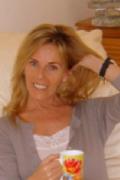 Sherrey is an experienced Medium and clairvoyant. Sherrey will give you enough details about a loved one that you will instantly feel comforted and that you are speaking to a reader who truly cares and understands. Sherrey certainly doesnt give vague answers. She is a very warm woman that will tell you what she sees. It may not be what you want to hear but it will help you make the decision that is right for you.
Sherrey is not available at the moment, to speak with another amazing Love and Romance Psychic call 0906 539 1614 or speak to a friendly person free on 0808 206 4506 to book a reading.