The Tarot Cards
The origins of Tarot are steeped in mystery and it is impossible to be certain where they first came from. There is no doubt that the Tarot cards date back a long way, possibly as far as the 11th century.
The Tarot is closely linked with the modern deck of playing cards which originated in China and Korea. One theory is that these oriental looking cards were transported from the East to Europe, possibly Italy, where the Tarot deck was devised. Other theories are that the Tarot cards were devised in Egypt or India. There are others who believe they just began life with the Romanies.
The Tarot is the most practised art of divination in the World and with every good reason. Many people find they can quickly realise and develop an affinity with symbolic images in the deck. Although Tarot has its origins in Medieval times, the themes and symbols are totally relevant to our modern lives.
During the Renaissance, the Tarot was part of a growing interest in the studies of the mystic arts, such as Qabbalah and alchemy.
It has a definite symbolic and esoteric structure and is capable of being studied to great depth.
The Tarot deck is made up of 78 cards which is divided into the Major Arcana, which consists of 22 cards and the Minor Arcana which has 56 cards. The word 'Arcana' simply means mysteries or secrets.
Confidential advice - from a live reader
Call a hand chosen Psychics and Mediums on 0906 539 1614 for answers to any questions which could be holding you back!
Laura May : Available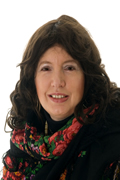 Laura is a well known clairvoyant who clients have been trusting for years. Laura will be able to give you detailed information, month by month if you wish, about your future. Laura does not give general details; she is very specific. Laura is popular with clients that have difficult situations around them, as she will aim to provide you with a clearer mind to go forward.
Speak to Laura May, or one of the other amazing Love and Romance Psychics by calling 0906 539 1614 now and entering Laura May's PIN number: 4199 or book a reading online or by calling freephone 0808 206 4506.
David : Logged Off
David has been psychic all of his life, he insists that we all are but for most people it remains hidden from the conscious. He rarely asks questions of his clients as he is aware that his emphatic nature will unconsciously try to interfere with the messages that he has for his client and may try to influence the reading by telling the client what they want to hear rather than what he truly feels is going to happen. His first responsibility is to tell the truth so that his client may profit from it. If it is over it is best to know that it is so that the client may start to move on. If the business venture is troublesome it is best to know so that the client may start to consider an alternative .Furthermore if he gives a very happy and optimistic reading the client will have more confidence in its veracity as he has given it without any prompting. Up to 50% of his clients are return callers.
David is not available at the moment, to speak with another amazing Love and Romance Psychic call 0906 539 1614 or speak to a friendly person free on 0808 206 4506 to book a reading.
Sarah : Logged Off
Sarah (aka Elaine W), is a fantastic medium and clairvoyant who is no stranger to giving details and thorough readings to many. She comes across in a direct no nonsense way and does not waste any time telling you what you want to hear. Her abilities to foresee into your future can sometimes shock due to the mythical way she works with her soothing voice and words of wisdom that focus straight in to the root of your problems.
Sarah is not available at the moment, to speak with another amazing Love and Romance Psychic call 0906 539 1614 or speak to a friendly person free on 0808 206 4506 to book a reading.