Your Birthday - born 17th, October
Today - discover the make-up of people born on 17th, October !
Tune in each and every day to see the traits and characteristics people born on different days of the year hold.
Born today on the 17th, October :
October 17 is born with all the indications that he and she will live a long and happy life, full of love, friendship and moments of great good fortune. Venus, the ruler of Libra, smiles on this startlingly easy-going person and most people remember October 17 with pleasure. Some can be taxing husbands and wives, demanding a high standard of perfection about the home and about their spouse. But it's not really a downside as they do the decorating themselves and are fond of arriving home with wonderful new frocks, shirts, coats, bags, gloves and hats for their best beloved. Their taste veers towards elegant, rather than wild, so if the best beloved's is more wild, it's probably best to make a gentle adjustment in taste and keep the peace. There's nothing wrong with high heeled shoes rather than sneakers, and a well cut jacket flatters shoulders better than a track suit top. Because if you don't there will be quarrels and sadness in the house. Many October 17 people have a highly developed sense of justice and a desire for peace. Some pursue a successful career in the law. Others thrive in local government, teaching, social work or the great art of running a library. Good Librarians run a place which welcomes obstreperous children and old ladies and calms everybody down with a generally good time. The women in particular are likely to hold quite powerful religious or humanist beliefs. They delight in ceremony and if they lean away from the conventional church, expect them to hold unconventional wedding and baptism parties in flower-strewn fields with a few ancient Celtic rites thrown in. They look to the Moon for solace and like to make love in moonlight at some quiet spot under the night sky. Many will conceive a baby this way, born of love and moonlight. These moon-begot children grow up serene and to be peace seekers.
Body
Although this person rarely suffers from depression, they do have delicate health, vulnerable to kidney infections and sore gums when stressed. Indeed, they can be extremely prone to stress, partly because they are so perfectionist and because they work so hard to make everything right. October 17 usually recovers well when he or she pays attention to their body's plight. But if they plough on things will just go from bad to worse. So it's vital that people born on this day take time away from stress to relax. Many are naturally at home in the countryside where they enjoy growing things.
Mind
Sometimes it's hard to relax. Perhaps it will help to try one of the famous Bach Flower remedies? Elm (Ulmus procera) is for those who over-extend themselves. Oak (Quercus robur) is for those who are brave, determined and steadfast.
Confidential advice - from a live reader
Call a hand chosen Psychics and Mediums on 0906 539 1614 for answers to any questions which could be holding you back!
David : Available
David has been psychic all of his life, he insists that we all are but for most people it remains hidden from the conscious. He rarely asks questions of his clients as he is aware that his emphatic nature will unconsciously try to interfere with the messages that he has for his client and may try to influence the reading by telling the client what they want to hear rather than what he truly feels is going to happen. His first responsibility is to tell the truth so that his client may profit from it. If it is over it is best to know that it is so that the client may start to move on. If the business venture is troublesome it is best to know so that the client may start to consider an alternative .Furthermore if he gives a very happy and optimistic reading the client will have more confidence in its veracity as he has given it without any prompting. Up to 50% of his clients are return callers.
Speak to David, or one of the other amazing Love and Romance Psychics by calling 0906 539 1614 now and entering David's PIN number: 6788 or book a reading online or by calling freephone 0808 206 4506.
Jackie : Available
Jackie is Psychic, Clairsentient, Dream Analysist. Jackie is well known for her down to earth, straight talking readings. However, Jackie is by nature empathetic to whatever is stressing you out at the moment and will endeavour to restore you to a place of harmony and balance - confident in the knowledge that you can move past this challenging time.
Speak to Jackie, or one of the other amazing Love and Romance Psychics by calling 0906 539 1614 now and entering Jackie's PIN number: 4455 or book a reading online or by calling freephone 0808 206 4506.
Rhian : Available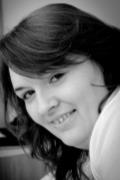 Rhian specialises in Tarot, oracle and angel cards as well as Mediumship, Clairvoyance and Guides. Rhians readings provide comfort, reassurance and insight into your future.
Speak to Rhian, or one of the other amazing Love and Romance Psychics by calling 0906 539 1614 now and entering Rhian's PIN number: 4193 or book a reading online or by calling freephone 0808 206 4506.