Your Birthday - born 16th, June
Today - discover the make-up of people born on 16th, June !
Tune in each and every day to see the traits and characteristics people born on different days of the year hold.
Born today on the 16th, June :
Rather quiet and certainly thoughtful, this character is struck by the beauty of the world and deeply aware of the vastness of the turning universe. Generally this individual is not interested in material things, although their naturally studious nature can mean they understand the world's money markets and some play the stockmarket extremely well. They may also make millions if they market their own interests, often utilising their computer knowledge or the simple inventor's streak which is common to Gemini. June 16 frequently takes refuge in books and this is a birth date which resorts to poetry - often writing it very successfully - to express feelings. Sometimes when they read a familiar phrase they are so struck by its beauty they are reduced to tears. And similarly with music, which they often adore, they are so personally moved by its familiarity that it feels like they wrote it themselves. Both sexes use poetry and music to woo a mate, and their burning soul means that they like to mate for life. Crossed in love they may pine to the point of illness. If things don't go right, they may choose never to marry and resign themselves to the contemplative pleasures of the bachelor state. Both sexes like to spend time haunting old churches, where they light candles for all their friends and sit for hours enjoying the peaceful calm. Some may even be drawn to the religious life, which can suit their quiet desire to understand the workings of the world. June 16 is ideally suited to life in the country rather than harsh crowded urban environments. They need the open spaces and skies and an ideal choice of profession for this birth date would be a country teacher or librarian. And for the slightly more sociable, the lure of a village post office and its involvement and service to community life may be overwhelming.
Body
Many people born on this day worry about their health and tend to visit the doctor more than their friends. Yet doctors frequently don't have a solution for June 16, whose aches and pains often derive from spiritual upset. It may be best to develop an interest in alternative healing, which will fascinate this individual, if nothing else. They should consider trying some of the remedies suggested by the extraordinary healer Dr Edward Bach, now available in many health stores.
Mind
June 16 should avoid a tendency to morbid thoughts and pessimism. Concentrate on the fine writing and music you so enjoy and remember the generosity of spirit that inspired people to write these things for you.
Confidential advice - from a live reader
Call a hand chosen Psychics and Mediums on 0906 539 1614 for answers to any questions which could be holding you back!
Laura May : Available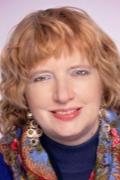 Laura is a well known clairvoyant who clients have been trusting for years. Laura will be able to give you detailed information, month by month if you wish, about your future. Laura does not give general details; she is very specific. Laura is popular with clients that have difficult situations around them, as she will aim to provide you with a clearer mind to go forward.
Speak to Laura May, or one of the other amazing Love and Romance Psychics by calling 0906 539 1614 now and entering Laura May's PIN number: 4199 or book a reading online or by calling freephone 0808 206 4506.
Jackie : Available
Jackie is Psychic, Clairsentient, Dream Analysist. Jackie is well known for her down to earth, straight talking readings. However, Jackie is by nature empathetic to whatever is stressing you out at the moment and will endeavour to restore you to a place of harmony and balance - confident in the knowledge that you can move past this challenging time.
Speak to Jackie, or one of the other amazing Love and Romance Psychics by calling 0906 539 1614 now and entering Jackie's PIN number: 4455 or book a reading online or by calling freephone 0808 206 4506.
Tinisha : Busy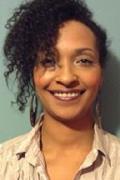 Tinisha is a natural Clairvoyant and Psychic. She also specialises in Mediumship. She is honest and straight talking and will always tell you the truth.
Tinisha is not available at the moment, to speak with another amazing Love and Romance Psychic call 0906 539 1614 or speak to a friendly person free on 0808 206 4506 to book a reading.