Your Birthday - born 25th, August
Today - discover the make-up of people born on 25th, August !
Tune in each and every day to see the traits and characteristics people born on different days of the year hold.
Born today on the 25th, August :
You always feel you want to watch where August 25 is going, because it's bound to be interesting and you may want to follow. These people are at their best when they don't cultivate this aura to the point where it's divisive. A few schoolgirls practise excluding games, pointedly stopping a classmate sharing a lunch table, or not inviting her to their parties. And of course boys do it too. Both sexes can take this habit into adult life and the workplace, where they may actively encourage - though difficult to pin down - little outings to bars with one or two colleagues left out. Since August 25 is always the invited one, the charmed circle leader, he sees no reason to change. Unless it's put to them in the name of kindness, when there will be a great deal of sighing and loud complaints followed by an invitation given in bad grace and ten times as embarrassing and hurtful as the previous situation. Less than brilliant behaviour such as this usually mediates against promotion, but not always. Everybody has come across the baby-faced game player boss. Usually these individuals fall hard, without the slightest idea why. If a patient and respected senior friend does criticise, then self-interest and embarrassment at being detected may induce August 25 to change its ways. The good side of this capacity to make people feel privileged just by being with you, is that August 25 is brilliant at running small businesses, often paying little to staff, but keeping everybody going on the petrol of loyalty, praise and creative group thinking. If they run a restaurant - many are fab cooks - where the plates don't match because they can't afford to buy them, it will seem to be the stylish thing to do. And if there's cheap lino on the floor, then lino will be the most fashionable restaurant flooring of the moment.
Body
Sometimes August 25 is plain puzzled by his and her quick anger, impatience with others and vague feelings of envy. Some of the Bach Flower remedies collected by Dr. Edward Bach from English hedgerows in the 1930s have been distilled specifically for such problems and many find they work well. Holly (Ilex aquifolium) sorts negative feelings such as envy, jealousy, suspicion, revenge and hatred. And impatiens (Impatiens glandulifera) for people who are as quick-witted as these Mercury-ruled creatures are often impatient. (None of these remedies should be used where medical treatment is required, when a psychiatrist or physician should be called.)
Mind
August 25 is as prey to health myths as a feather in the wind. Let's dispel two. Honey is just a collection of sugars and is not a healthy alternative sweetener. The only difference between white and brown sugar is the taste.
Confidential advice - from a live reader
Call a hand chosen Psychics and Mediums on 0906 539 1614 for answers to any questions which could be holding you back!
Laura May : Available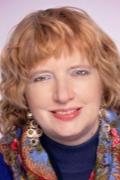 Laura is a well known clairvoyant who clients have been trusting for years. Laura will be able to give you detailed information, month by month if you wish, about your future. Laura does not give general details; she is very specific. Laura is popular with clients that have difficult situations around them, as she will aim to provide you with a clearer mind to go forward.
Speak to Laura May, or one of the other amazing Love and Romance Psychics by calling 0906 539 1614 now and entering Laura May's PIN number: 4199 or book a reading online or by calling freephone 0808 206 4506.
Jackie : Available
Jackie is Psychic, Clairsentient, Dream Analysist. Jackie is well known for her down to earth, straight talking readings. However, Jackie is by nature empathetic to whatever is stressing you out at the moment and will endeavour to restore you to a place of harmony and balance - confident in the knowledge that you can move past this challenging time.
Speak to Jackie, or one of the other amazing Love and Romance Psychics by calling 0906 539 1614 now and entering Jackie's PIN number: 4455 or book a reading online or by calling freephone 0808 206 4506.
Jennifer : Available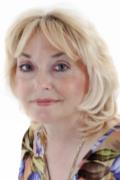 Jennifer is a natural Clairvoyant who never fails to give her clients the answers they are looking for. Jennifer is one of the most experienced Clairvoyants that you will talk to. Jennifer doesnt need to ask loads of questions, in fact you will be the one who will be asking the questions because she will have given you so much information.
Speak to Jennifer, or one of the other amazing Love and Romance Psychics by calling 0906 539 1614 now and entering Jennifer's PIN number: 4242 or book a reading online or by calling freephone 0808 206 4506.