Your Birthday - born 20th, July
Today - discover the make-up of people born on 20th, July !
Tune in each and every day to see the traits and characteristics people born on different days of the year hold.
Born today on the 20th, July :
People born on July 20 may be extremely good at sport and retain a lifelong interest in it. Their empathetic nature makes them spectacular at team sports or any other physical activity, such as boating, pot-holing, climbing or even exploring, which involves a close working relationship. In youth, days are spent messing about in playing fields and water or on horseback. These people are nearly always amazing with horses, showing no fear and forming an instant bond. Both sexes love to dance and can do it for most of the night. In career terms this little crabette with just the hintiest flicker of the lion's tail - Leo days are coming shortly - keeps her sporty hobbies. She will run an office team and organise summer picnics and outings where other companies are invited to compete. July 20 man is much the same. Both are popular with management, because everybody likes a sportsman and everybody likes fun. Many have a wide choice when it comes to work. They are good with words, fast with ideas and unusually visual. Plus a lot can sing well. Some flit from job to job, stepping from one career to another allied area. They make good agents, excellent publishers and being the first water sign, anything to do with water always attracts. Money has its attractions and most will acquire plenty. But they don't seek to display wealth, so the old tracksuit and trainers stay favourite and their posh clothes consist of matching well-cut suits and classy shoes. Not a person with a pigtail on top of his head and black nail varnish. Most houses are furnished discreetly and usually painted white or pale shades of peach and blue for bedrooms. There will be wall charts of birds and mushrooms, perhaps butterflies and insects, all mirroring July 20's outdoorsy style and interests. If they have children, they'll all go blackberry and mushroom hunting.
Body
Have you ever stopped eating something because it was bad for you, then discovered it was OK? Here are some abiding medical truths. Honey is not a healthy alternative sweetener. It's just a collection of sugars. Our bodies make four times as much cholesterol as we can possibly absorb from our food. No fat is entirely saturated or unsaturated. Cornflakes have more fibre than brown rice. White bread has more calcium than brown. Taste is the only difference between white and brown sugars. Aspirin does ward off senility. Soya contains more protein than beef. People who drink alcohol have fewer colds and suffer less from coronary heart disease.
Mind
In Tarot, the 20th card of the Major Arcana is The Awakening, sometimes known as The Judgement. This card reflects your innate stability and indicates a person who is not dazzled by money and understands the nature of accountability.
Confidential advice - from a live reader
Call a hand chosen Psychics and Mediums on 0906 539 1614 for answers to any questions which could be holding you back!
Molly : Available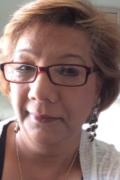 I have over 35 years experience specializing in all aspects revolving around love especially. I also specialise in career, finances and past life regression. I look forward to helping guide you through the hardships of life. Let me use my gifts by blending their inspiration and life experiences to create a well-rounded guidance that concentrates on self-discovery and interpersonal relationships. It is my goal to help you access information about your life, relationships, and career issues in a way that is most meaningful to you When working with me. That is why it is important for us to keep working together. I enjoy my callers by helping others to live a life of emotional peace and harmony. I look forward to connecting with you.
Speak to Molly, or one of the other amazing Love and Romance Psychics by calling 0906 539 1614 now and entering Molly's PIN number: 4146 or book a reading online or by calling freephone 0808 206 4506.
Amelia : Available
Amelia is an inherited psychic, clairsentient and empath. She gives straight forward in depth readings without imposing on your free will. Amelias readings are empowering & focus on providing insight,balance & perspective in personal, relationship & career areas-helping some clients connect to their inner path. Skills: psychic,tarot,divination,crystal healing,relationship dynamics,career & business queries, house move, dream interpretation,dowsing, astrology,relocational astrology,animal totems/guides, numerology, tattwa & I Ching. Your truth lies within you. She is a TABI registered Tarot Reader.
Speak to Amelia, or one of the other amazing Love and Romance Psychics by calling 0906 539 1614 now and entering Amelia's PIN number: 6501 or book a reading online or by calling freephone 0808 206 4506.
Jackie : Available
Jackie is Psychic, Clairsentient, Dream Analysist. Jackie is well known for her down to earth, straight talking readings. However, Jackie is by nature empathetic to whatever is stressing you out at the moment and will endeavour to restore you to a place of harmony and balance - confident in the knowledge that you can move past this challenging time.
Speak to Jackie, or one of the other amazing Love and Romance Psychics by calling 0906 539 1614 now and entering Jackie's PIN number: 4455 or book a reading online or by calling freephone 0808 206 4506.