Your Birthday - born 11th, July
Today - discover the make-up of people born on 11th, July !
Tune in each and every day to see the traits and characteristics people born on different days of the year hold.
Born today on the 11th, July :
The psychic in July 11 is very dominant. Tall, dark handsome strangers, short fat rich strangers, they always know in advance they will meet them. They know where they will marry and when they get pregnant, instinctively, they know which sex to expect. When July 11 goes house hunting, neither sex can help judging the house by the atmosphere. They trot round the rooms and garden sniffing like a psychic bloodhound and if the coast isn't clear the owner could offer the property for 25 pence and this creature wouldn't take it. Although neither concerned nor bothered by ghosts, they don't usually want to share a home with one. Some do get quite fond of an ephemeral resident, but usually it's because they're a relation. What is disconcerting about this individual is that they can put their hand on a patch of skirting and find a hidden box which has maybe lain there for years. Or they dream there is a manuscript hidden on a ledge in the well in the garden, when there is no well. But later it's discovered and so is the manuscript. Some July 11 people may consult professionals about their psychic powers and go on to develop them, either as a hobby or professionally, even learning the skills of exorcism. Most are reasonably pragmatic souls and tend to keep quiet about their divining skills, partly because it gets boring when people continually seek their advice. July 11 has a capacity to make people feel safe. Both sexes bring reassurance to the workplace. Find them advising colleagues, always careful, never gossipy. They may rise extremely high in any field because of their psychic talent, few colleagues ever realising that this creature knew a deal would be made before it was even thought about. In private they are especially good with the sick and can make everything feel better again, bringing optimism with them as they enter a room. Love is like the measles;
Body
Sometimes caring for others can become overwhelming and July 11 finds that his or her powers are not only depleted but that they have taken on some of another's woe. There are good Bach Flower remedies to help this. Centaury (Centarium umbellatum) works for those who have difficulty in saying no, and have become exhausted with neglecting their own interests. Chicory (Cichorium intybus) for those who are over-full of care for those close to them and have begun to feel self pitying and angry that others don't conform to their commands.
Mind
What July 11 needs more than most is light relaxation which requires almost no thought. This creature will really benefit from a few hours of sitting in front of the television with a glass of good red wine.
Confidential advice - from a live reader
Call a hand chosen Psychics and Mediums on 0906 539 1614 for answers to any questions which could be holding you back!
Angelo : Available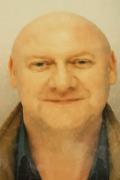 Angelo has over 20 years experience as a clairvoyant psychic reader. He is a very emphatic and caring reader who will go into great detail about your situation. Angelo works best when a clear idea or question is asked.
Speak to Angelo, or one of the other amazing Love and Romance Psychics by calling 0906 539 1614 now and entering Angelo's PIN number: 4194 or book a reading online or by calling freephone 0808 206 4506.
Psychic Light : Available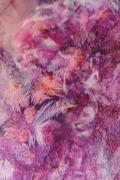 I like giving my help and support to those that need through my psychic ability and empathic nature. I will read using my clairaudience and my tarot deck.
Speak to Psychic Light, or one of the other amazing Love and Romance Psychics by calling 0906 539 1614 now and entering Psychic Light's PIN number: 4120 or book a reading online or by calling freephone 0808 206 4506.
Frances : Busy
Frances is a Gifted Medium who has had years of experience and id say she knows her stuff well based on feedback from recent calls. I had an accurate reading with her and was pleased with the things she picked up on about me. Next time you need to speak to the other side give this lady a call. She is worth the effort!!!
Frances is not available at the moment, to speak with another amazing Love and Romance Psychic call 0906 539 1614 or speak to a friendly person free on 0808 206 4506 to book a reading.