Your Birthday - born 27th, April
Today - discover the make-up of people born on 27th, April !
Tune in each and every day to see the traits and characteristics people born on different days of the year hold.
Born today on the 27th, April :
This is one of the gardening dates. Most people born today find great pleasure in planting things, whether it's in a garden, or a window-box. All the Taurean sensual qualities are in the April 27 gardener. Both sexes love a riotous stretch of flowers and plants, all higgledy-piggledy. This creature feels that plants look good whatever their colour and is of the opinion that everything goes with everything. Don't expect this person to give much of a Jot for striped lawns and perfectly weeded flower-beds. He quite likes weeds and will cultivate them as flowers. April 27 will use kitchen refuse to feed the plants, and do some other fairly unorthodox things. These creatures swear by old remedies. They place banana skins in the soil around clematis, because old wives' tales dictate that clematis has a taste for banana. They may even tuck a mug fall of cold lard into the earth by the roots of their roses, because, for many, it encourages growth. And there will be bunches of garlic discreetly hung near garden gates and doors, the traditional remedy to ward off evil. If they could, they would go the whole hog and use the family's waste to fertilise their garden, just as gardeners once did in the gardens of great houses. Please be warned. It requires careful, scientific control or the idea could result in something at best unhygienic and at worst - let the imagination run. When you visit April 27, expect to be offered something to eat which has been home-grown. Dandelions are a favourite Taurus flower and indeed they make delicious (and pretty) salads; the leaves, and maybe a few flowers tossed with a vinaigrette. Or you may be given a bowl of nasturtium salad, peppery-tasting leaves and some bright red and yellow flowers. Why not? Supermarkets actually sell nasturtiurms in thesummer. Perhaps it will be dandelions next?
Body
Some Taureans suffer from sore gums, bad breath and less than brilliant teeth. Mostly because they are lazy and don't take care of their teeth. If April 27 wishes to wake up in middle age with his teeth in his head, there had better be a change of habit. Teeth need to be attended to at least three times a day. Use a firmish brush, not too hard, not too soft. Use floss. Use salt dissolved in hot water as a mouthwash. See the dentist regularly. Go now. Ask if your teeth need professionally cleaning. Oh, stop wingeing.
Mind
Emeralds are believed to calm fears and ease childbirth pains. If you can't wear them, put them by the bed. They are also said to protect chastity and dim when in the presence of a lie or broken promise.
Confidential advice - from a live reader
Call a hand chosen Psychics and Mediums on 0906 539 1614 for answers to any questions which could be holding you back!
Elayna : Available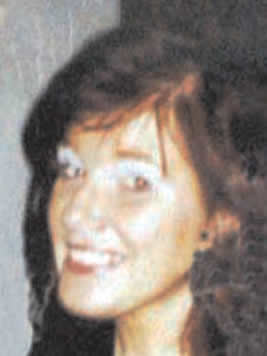 Elayna is a natural Clairvoyant and Psychic. She also uses the Crystal Ball and Tarot. She has had her abilities since birth, but has been practicing regularly for 30 years, doing phone and platform work. Elayna has also developed and practiced the art of healing for quite a few years.
Speak to Elayna, or one of the other amazing Love and Romance Psychics by calling 0906 539 1614 now and entering Elayna's PIN number: 1284 or book a reading online or by calling freephone 0808 206 4506.
Claire : Available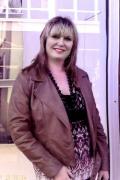 Claire is a Clairvoyant Medium who is also a qualified Counsellor and life coach. She is straightforward, compassionate and open minded. Claire will use her guides but can also use the Crystal Ball.
Speak to Claire, or one of the other amazing Love and Romance Psychics by calling 0906 539 1614 now and entering Claire's PIN number: 4164 or book a reading online or by calling freephone 0808 206 4506.
Amelia : Logged Off
Amelia is an inherited psychic, clairsentient and empath. She gives straight forward in depth readings without imposing on your free will. Amelias readings are empowering & focus on providing insight,balance & perspective in personal, relationship & career areas-helping some clients connect to their inner path. Skills: psychic,tarot,divination,crystal healing,relationship dynamics,career & business queries, house move, dream interpretation,dowsing, astrology,relocational astrology,animal totems/guides, numerology, tattwa & I Ching. Your truth lies within you. She is a TABI registered Tarot Reader.
Amelia is not available at the moment, to speak with another amazing Love and Romance Psychic call 0906 539 1614 or speak to a friendly person free on 0808 206 4506 to book a reading.