Your Birthday - born 13th, November
Today - discover the make-up of people born on 13th, November !
Tune in each and every day to see the traits and characteristics people born on different days of the year hold.
Born today on the 13th, November :
November 13 needs tranquillity to balance the fast pace of his life. If he doesn't get it unhappiness and exhaustion will ensue. Both sexes find music a great peace bringer, in particular choral music, jazz, blues and other pieces of classical music, in particular written in D minor and C sharp minor. These include the ever popular Moonlight Sonata by Beethoven (C minor) and many of the piano concertos by Mozart and Brahms. It is now well known by doctors that simply listening to music can reduce high blood pressure, reduce pain and improve IQ and memory, so its curative effect on 13 isn't surprising. Neurological reception for music is mostly located in the right brain (speech is in the left) and the limbic system, which governs much of the brain's emotional responses. To combat low self-esteem, which is sometimes brought on by working for large corporations and caring too much about what others think of you, get out into the countryside. People born on this day are great thinkers and walkers. They like to pass hours just looking, spotting rare plants, birds and, of course, being a water sign, river and sea plants, birds and fish. Most become expert in one of these areas, which gives them endless delight. November 13 likes to collect flowers and press them in the old family Bible, just like his or her grandmother did. And what also amuses them is hunting for wild, edible berries and nuts and even wild plants which can be made into delicious dishes. (Never from hedgerows because of car fumes and always check on pollution levels of seas and rivers.) A walk with this person turns into an exciting forage for wild strawberries, cob nuts, blackberry patches and if you are lucky, the delicious and freely-growing blueberry. Children adore mushrooming with 13, taking out early morning baskets, finding fairy circles, jumping in and out and wishing, then coming back to make a delicious breakfast.
Body
Rosehip Syrup. This delicious vitamin C-rich syrup was made by grandma during World War II. Take 3.8 litres of water, 1.5 kg ripe red rosehips and 1kg sugar. Boil 2.5 litres of the water. Slice hips, put them into water. Reheat to boiling point and skim. Cook for 30 minutes, strain through a jelly bag, then boil remaining pulp in rest of water. Cool for 30 minutes, strain. Combine two liquids, boil until reduced to about 1.5 litres. Add sugar, bring to boil. Cook to syrup, then cool. Pot, seal, store in dark cupboard.
Mind
Wild Rose (Rosa canina) may be the ideal Bach Flower remedy for serenity seekers. It gives back a feeling of inner freedom and flexibility, the ability to follow life's inner laws and joyful vital interest in surroundings.
Confidential advice - from a live reader
Call a hand chosen Psychics and Mediums on 0906 539 1614 for answers to any questions which could be holding you back!
Tinisha : Available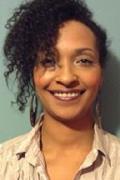 Tinisha is a natural Clairvoyant and Psychic. She also specialises in Mediumship. She is honest and straight talking and will always tell you the truth.
Speak to Tinisha, or one of the other amazing Love and Romance Psychics by calling 0906 539 1614 now and entering Tinisha's PIN number: 4168 or book a reading online or by calling freephone 0808 206 4506.
Amelia : Logged Off
Amelia is an inherited psychic, clairsentient and empath. She gives straight forward in depth readings without imposing on your free will. Amelias readings are empowering & focus on providing insight,balance & perspective in personal, relationship & career areas-helping some clients connect to their inner path. Skills: psychic,tarot,divination,crystal healing,relationship dynamics,career & business queries, house move, dream interpretation,dowsing, astrology,relocational astrology,animal totems/guides, numerology, tattwa & I Ching. Your truth lies within you. She is a TABI registered Tarot Reader.
Amelia is not available at the moment, to speak with another amazing Love and Romance Psychic call 0906 539 1614 or speak to a friendly person free on 0808 206 4506 to book a reading.
David : Logged Off
David has been psychic all of his life, he insists that we all are but for most people it remains hidden from the conscious. He rarely asks questions of his clients as he is aware that his emphatic nature will unconsciously try to interfere with the messages that he has for his client and may try to influence the reading by telling the client what they want to hear rather than what he truly feels is going to happen. His first responsibility is to tell the truth so that his client may profit from it. If it is over it is best to know that it is so that the client may start to move on. If the business venture is troublesome it is best to know so that the client may start to consider an alternative .Furthermore if he gives a very happy and optimistic reading the client will have more confidence in its veracity as he has given it without any prompting. Up to 50% of his clients are return callers.
David is not available at the moment, to speak with another amazing Love and Romance Psychic call 0906 539 1614 or speak to a friendly person free on 0808 206 4506 to book a reading.