Your Birthday - born 24th, April
Today - discover the make-up of people born on 24th, April !
Tune in each and every day to see the traits and characteristics people born on different days of the year hold.
Born today on the 24th, April :
April 24 people make terrific parents and unconventional lovers, because they resist any kind of cliche in their thinking. Nobody born today thinks others should behave in a certain way if it makes them unhappy. Good news for their tearaway kids. Good news for their love-life too because they have an open mind about everything. Not such good news for the parents of young April 24, who probably won't agree with anything their parents say, certainly won't do what they are told, and will probably drive teachers at school mad with their questions. This is a day which questions everything, especially the status quo. At work, they can't understand why bosses are supposed to know less about certain parts of the organisation than the workers. As bosses themselves, they make sure that all managers mix with the workers, understand the business from the floor upwards and don't behave patronisingly to employees. They are also careful to maintain a healthy environment for people at work. Kind and fair, employees like them. Managers are frightened of what they will think up next. And it's likely to be no private offices, no company cars and everybody eating together in the canteen. They throw a great party at work and at home. These are the people who shine at karaoke, dance brilliantly and often play in their own band. Some go on to make a career in showbusiness, where they will be known for their innovative style and infectious energy. On stage, everybody likes working with them because they are generous about others' talent, and always good for a laugh. Many people born on this day are keen on sport, sometimes overkeen according to their long suffering lovers and friends, who have to listen and enthuse until tears of boredom flow. Their homes will be tapped into cable and satellite for the sport, and newspapers seized first for the sports pages.
Body
April 24 people can suffer from physical tension, or simply muscle strain. They get this from sport, just horsing around, and moving through life fast. An aromatic bath may be the answer. It's not expensive, helps skin disorders, relieves muscular and other pains, and induces restful sleep. Some essential oils can be an irritant to the skin if you use more than three drops. So be careful of basil, ginger, fennel,orange and peppermint. Sandalwood is one of the mildest and you may safely use up to 10 drops in your bath. Sprinkle the drops after you have run the bath.
Mind
Most people born on this day are essentially kind, but some may get swept away and make more conventional people feel dull and even afraid. Terrifying others is never an attractive characteristic, and always rebounds on you.
Confidential advice - from a live reader
Call a hand chosen Psychics and Mediums on 0906 539 1614 for answers to any questions which could be holding you back!
Laura May : Available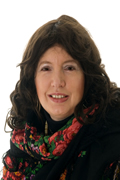 Laura is a well known clairvoyant who clients have been trusting for years. Laura will be able to give you detailed information, month by month if you wish, about your future. Laura does not give general details; she is very specific. Laura is popular with clients that have difficult situations around them, as she will aim to provide you with a clearer mind to go forward.
Speak to Laura May, or one of the other amazing Love and Romance Psychics by calling 0906 539 1614 now and entering Laura May's PIN number: 4199 or book a reading online or by calling freephone 0808 206 4506.
Sherrey : Available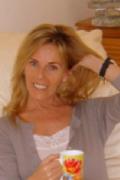 Sherrey is an experienced Medium and clairvoyant. Sherrey will give you enough details about a loved one that you will instantly feel comforted and that you are speaking to a reader who truly cares and understands. Sherrey certainly doesnt give vague answers. She is a very warm woman that will tell you what she sees. It may not be what you want to hear but it will help you make the decision that is right for you.
Speak to Sherrey, or one of the other amazing Love and Romance Psychics by calling 0906 539 1614 now and entering Sherrey's PIN number: 4436 or book a reading online or by calling freephone 0808 206 4506.
Angel Light : Available
Angel Light is a very experienced psychic clairvoyant, clairsentient & Clairaudient. Angel Light has a direct link with spirit and she does not use any tools to connect as she has a very pure gift. Angel Light has participated in lots of platform & international work. Angel Light can channel through and get to the bottom of all your emotions and fears surrounding any situation that you may find yourself in. Angel Light can also provide healing, even over the phone. Angel Light is a very compassionate and honest psychic.
Speak to Angel Light, or one of the other amazing Love and Romance Psychics by calling 0906 539 1614 now and entering Angel Light's PIN number: 4373 or book a reading online or by calling freephone 0808 206 4506.