YOUR VIRGO DAILY Horoscope for Today
VIRGO - August 24th - September 23rd
Sun 15, July 2018
Don't be afraid to break away from the crowd. Marching to the beat of your own drum will be invigorating. Instead of listening to people who are less intelligent and experienced, you'll be able to make your own plans. You could become a free agent. A sudden opportunity to travel will fall in your lap. Don't miss this chance to explore an unfamiliar part of the world. You'll enjoy experiencing a culture that's much different from your own. Prepare to have some assumptions challenged. Call one of the gifted psychics on FREEPHONE 0808 206 4506 to book a reading, Book Online or pay by phone bill on 0906 539 1614 (£1.53/min) to appreciate why community activities are on the increase and there's a note of optimism in the air when someone important hints of new opportunities ahead.
Psychic Readings - Live
Speak to an amazing psychic reader now in the comfort of your own home:
- Pay per minute - Call: 0906 539 1614 (£1.53/minute)
- Book via reception - Call freephone0808 206 4506
- Book online - Click Here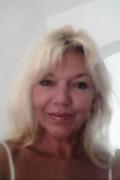 Earth Angel
Earth Angel is an outstanding reader. Her test reading blew us away. She is a natural Clairvoyant, Clairsentient and Clairaudient. She will aim to help and uplift you - giving light and clarity to your journey here on earth.
Earth Angel is waiting to speak with you - call now on 0906 539 1614 and enter their PIN number: 4162, Book Online or speak to a friendly receptionist free on 0808 206 4506.