YOUR SCORPIO DAILY Horoscope for Today
SCORPIO - October 24th - November 22nd
Thu 18, October 2018
Stubbornly clinging to your opinions will create resentment. Be willing to try a relative's suggestions, especially if it involves your home life. You may be delightfully surprised by how well this approach works for everyone involved. We're here to learn from each other. If you are looking for a new place to live in a competitive property market, take heart. You will strike gold, thanks to a willingness to explore the far corners of your desired neighbourhood. Call the psychic specialists on FREEPHONE 0808 206 4506 to book a reading, Book Online or pay by phone bill on 0906 539 1614 (£1.53/min) and hear why you aren't sure about where you are going and this makes you anxious. A work situation feels unsettled and there is a chance of big changes ahead. There are good opportunities ahead.
Psychic Readings - Live
Speak to an amazing psychic reader now in the comfort of your own home:
- Pay per minute - Call: 0906 539 1614 (£1.53/minute)
- Book via reception - Call freephone0808 206 4506
- Book online - Click Here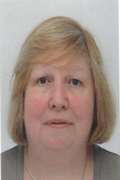 Shaz
Shaz is a very well known clairvoyant and medium who has been helping and supporting her clients for years. Shaz will not ask you any questions leaving you stunned with the information she will give you about your life. Shaz does specialize in all emotional issues especially relationships. For a detailed reading with no general information given please give Shaz a call.
Shaz is waiting to speak with you - call now on 0906 539 1614 and enter their PIN number: 4277, Book Online or speak to a friendly receptionist free on 0808 206 4506.