YOUR LIBRA DAILY Horoscope for Today
LIBRA - September 24th - October 23rd
Thu 18, October 2018
Finance has become a stressful subject. Improving your attitude towards money will make you more attractive to it. Sit a few moments and imagine what having a big bank balance would feel like. Assume the attitude of a prosperous person. This will unlock abundance. Working on a creative project is a great diversion from feelings of poverty. It doesn't matter whether you paint, compose music or write stories. Give your imagination a chance to run wild. You'll soon get a chance to sell your work for a tidy profit. Call one of our psychic readers on FREEPHONE 0808 206 4506 to book a reading, Book Online or pay by phone bill on 0906 539 1614 (£1.53/min) to learn how you're planning well into the future and you're excited about what could lie ahead. Discuss your thoughts with your partner. Take their views into consideration.
Psychic Readings - Live
Speak to an amazing psychic reader now in the comfort of your own home:
- Pay per minute - Call: 0906 539 1614 (£1.53/minute)
- Book via reception - Call freephone0808 206 4506
- Book online - Click Here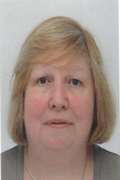 Shaz
Shaz is a very well known clairvoyant and medium who has been helping and supporting her clients for years. Shaz will not ask you any questions leaving you stunned with the information she will give you about your life. Shaz does specialize in all emotional issues especially relationships. For a detailed reading with no general information given please give Shaz a call.
Shaz is waiting to speak with you - call now on 0906 539 1614 and enter their PIN number: 4277, Book Online or speak to a friendly receptionist free on 0808 206 4506.