YOUR CANCER DAILY Horoscope for Today
CANCER - June 21st - July 23rd
Thu 18, October 2018
You don't like the same activities as your romantic partner. That shouldn't be a deal breaker for your relationship. Encourage each other to pursue your favourite hobbies separately. Make a list of things you both enjoy. Spending time apart will make your reunions much more rewarding. If you're single, you will have to pursue the object of your affection. Waiting for them to call will be a waste of valuable time. Being the aggressor will make you much more confident in your personal and professional lives. Call one of the experienced and gifted psychics on FREEPHONE 0808 206 4506 to book a reading, Book Online or pay by phone bill on 0906 539 1614 (£1.53/min) and hear how a decision could cause a rift in the family, eventually others will understand your reasoning. Any conflict in the home will be temporary.
Psychic Readings - Live
Speak to an amazing psychic reader now in the comfort of your own home:
- Pay per minute - Call: 0906 539 1614 (£1.53/minute)
- Book via reception - Call freephone0808 206 4506
- Book online - Click Here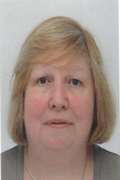 Shaz
Shaz is a very well known clairvoyant and medium who has been helping and supporting her clients for years. Shaz will not ask you any questions leaving you stunned with the information she will give you about your life. Shaz does specialize in all emotional issues especially relationships. For a detailed reading with no general information given please give Shaz a call.
Shaz is waiting to speak with you - call now on 0906 539 1614 and enter their PIN number: 4277, Book Online or speak to a friendly receptionist free on 0808 206 4506.