YOUR GEMINI HOLIDAY Horoscope
GEMINI - May 22nd - June 21st
Russell Grant's Holiday Horoscopes
Ruled by Mercury, Gemini will hot foot it to any airport and go anywhere at the drop of a hat. The zodiac's back-packers they'll settle to be dropped at any embarkation point and gaily take it from there.
A curious sign with a student's mind, whatever their age they want to see everything that's going on and won't miss a trick. Seeing the world is on their agenda from the minute they can crawl so at some time get ready with the Kleenex to wave a fond farewell to Gemini who wants to see the world from the other side.
Easily bored, Geminis want to meet people from all walks of life and need a resort where there are new acquaintances to stimulate their inquisitive mind. If born under the sign of the Twins then make sure you carry a little black book to jot down addresses as you never know when you might want to drop-in on someone you've met in the future.
Psychic Readings - Live
Speak to an amazing psychic reader now in the comfort of your own home:
- Pay per minute - Call: 0906 539 1614 (£1.53/minute)
- Book via reception - Call freephone0808 206 4506
- Book online - Click Here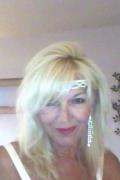 Earth Angel
Earth Angel is an outstanding reader. Her test reading blew us away. She is a natural Clairvoyant, Clairsentient and Clairaudient. She will aim to help and uplift you - giving light and clarity to your journey here on earth.
Earth Angel is waiting to speak with you - call now on 0906 539 1614 and enter their PIN number: 4162, Book Online or speak to a friendly receptionist free on 0808 206 4506.