YOUR PISCES LOVE Horoscope for this Week
PISCES - February 20th - March 20th
Weekly LoveScopes
A lively debate will give you food for thought. You will be invited to join a group of like-minded people. Don't be surprised if someone starts looking at you with a romantic eye. If you are free to pursue romance, follow your instincts. If you already have a partner and they seem tense it's because they're worried about disloyalty. Be sensitive to your lover's needs. Reassure them, with whispered words of devotion, that they are the only one for you.
Psychic Readings - Live
Speak to an amazing psychic reader now in the comfort of your own home:
- Pay per minute - Call: 0906 539 1614 (£1.53/minute)
- Book via reception - Call freephone0808 206 4506
- Book online - Click Here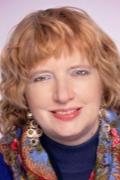 Laura
Laura is a well known clairvoyant who clients have been trusting for years. Laura will be able to give you detailed information, month by month if you wish, about your future. Laura does not give general details; she is very specific. Laura is popular with clients that have difficult situations around them, as she will aim to provide you with a clearer mind to go forward.
Laura is waiting to speak with you - call now on 0906 539 1614 and enter their PIN number: 4199, Book Online or speak to a friendly receptionist free on 0808 206 4506.