YOUR PISCES LOVE Horoscope for this Week
PISCES - February 20th - March 20th
Weekly LoveScopes
Your love life is no bed of roses. There's some competition in the air. Either this is between you and your partner or you feel threatened by a love rival. If it is the latter you will keep your lover's heart through a blend of common sense, romance and imagination. If your partner disapproves of your interests or friendships, the outcome is not as certain. You both need to make some compromises to be in better romantic shape.
Psychic Readings - Live
Speak to an amazing psychic reader now in the comfort of your own home:
- Pay per minute - Call: 0906 539 1614 (£1.53/minute)
- Book via reception - Call freephone0808 206 4506
- Book online - Click Here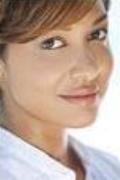 Vonney
Vonney is a Natural Clairvoyant who is also Clairaudient. Vonney will amaze you with the details that she can give you. Vonney can also use the Tarot and Angel cards. These tools can help Vonney build up a very strong connection with you and your situation. Vonney can specifically help you if you are struggling with a relationship issue or if you just need a little guidance.
Vonney is waiting to speak with you - call now on 0906 539 1614 and enter their PIN number: 4378, Book Online or speak to a friendly receptionist free on 0808 206 4506.