Welcome to your LoveScope with Philip Garcia
Philip started his career in astrology and psychic work at the age of 21, he found it very fascinating and discovered he had a unique talent in intuitive psychic work. Philip has now been working along side a top celebrity astrologer for 7 years and thoroughly loves what he does. Philip believes in Karma and loves to know he can help and guide people throughout their daily lives.
Philip regularly mixes his astrology and psychic abilities into formulating reasons behind his predictions and providing the bigger picture for his clients - which include a number of celebs.
Fancy finding out how your lovelife will work out in the future? Call one of our Love & Romance psychics for insider knowledge. View them now!
Aries | Taurus | Gemini | Cancer | Leo | Virgo
Libra | Scorpio | Sagittarius | Capricorn | Aquarius | Pisces
Today's Love Vibe
PISCES - February 20th - March 20th
A friend is trying to persuade you to go out with someone they think you'll get on well with. You've made all sorts of excuses to avoid this meeting but they won't give up. Your friend knows how to get around you. They know, too, that once all excuses are exhausted you will give in to make them happy. The moment you meet the person they're so keen to introduce you to, you will feel you have found your soul-mate.
Confidential advice - from a live reader
Call a hand chosen Psychics and Mediums on 0906 539 1614 for answers to any questions which could be holding you back!
Elayna : Available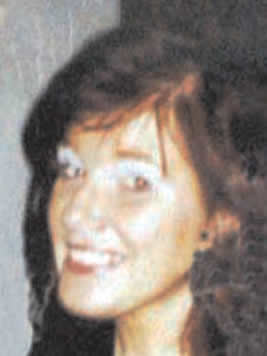 Elayna is a natural Clairvoyant and Psychic. She also uses the Crystal Ball and Tarot. She has had her abilities since birth, but has been practicing regularly for 30 years, doing phone and platform work. Elayna has also developed and practiced the art of healing for quite a few years.
Speak to Elayna, or one of the other amazing Love and Romance Psychics by calling 0906 539 1614 now and entering Elayna's PIN number: 1284 or book a reading online or by calling freephone 0808 206 4506.
Claire : Available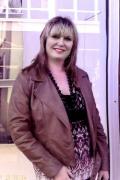 Claire is a Clairvoyant Medium who is also a qualified Counsellor and life coach. She is straightforward, compassionate and open minded. Claire will use her guides but can also use the Crystal Ball.
Speak to Claire, or one of the other amazing Love and Romance Psychics by calling 0906 539 1614 now and entering Claire's PIN number: 4164 or book a reading online or by calling freephone 0808 206 4506.
Amelia : Logged Off
Amelia is an inherited psychic, clairsentient and empath. She gives straight forward in depth readings without imposing on your free will. Amelias readings are empowering & focus on providing insight,balance & perspective in personal, relationship & career areas-helping some clients connect to their inner path. Skills: psychic,tarot,divination,crystal healing,relationship dynamics,career & business queries, house move, dream interpretation,dowsing, astrology,relocational astrology,animal totems/guides, numerology, tattwa & I Ching. Your truth lies within you. She is a TABI registered Tarot Reader.
Amelia is not available at the moment, to speak with another amazing Love and Romance Psychic call 0906 539 1614 or speak to a friendly person free on 0808 206 4506 to book a reading.