Celebrity Experiences
Tricia
The queen of confessional daytime TV, Trisha Goddard is out to find Britain's best psychic, in her TV project that airing on channel Five. Fronting a nation-wide investigation into the paranormal, she searches for the nation's top psychics, who faced a panel of professional sceptics and a jury who vote off the weakest psychic contestant each week.Trisha focuses on people's intuition.I honestly believe that if everyone listened to their intuition when it comes to relationships, there'd be no one on my chat show. I spend a lot of the time talking to people who have disregarded their instincts, says Trisha who also confessed to not having paid attention to her own intuition, after finding out her first husband was homosexual and her second husband had an affair with her researcher ... If I'd have followed my instincts I'd never have married them. But Trisha certainly paid attention to it on the day her mother died, when in the early hours she awoke to a feeling of a fist punching through her stomach and woke her husband up to make the hour's drive to her mother's, where she had just enough time to hold her hand and say her goodbyes, before her mother passed away.
The Queen's reign - coincidence or destiny?
After years of anxiety, Jennifer Aniston has turned to hypnosis
Pat Pheonix still visits the Street
Unexplained noises would leave her cowering under the sheets
Tina Turned bad by Ghost
Confidential advice - from a live reader
Call a hand chosen Psychics and Mediums on 0906 539 1614 for answers to any questions which could be holding you back!
Sapphire : Available
Sapphire is an internationally renowned intuitive healer and teacher. Working with her guides as a clairaudient and clairsentient reader she connects to the Infinite realm to shift, change, and transform peoples lives. She has worked with hundreds of clients and demonstrates these talents on Blog Radio. Love certainly makes the world go round, so let me get to the Heart of the problem for you to day . Be the Captain of your own ship and take control today :) I work with my guide Silver Cloud an old Native American Indian, as like many readers I can use tarot cards to give readings as well as putting pen to paper to see what spirit give via automatic writing. I will try and give all my clients a road map of where their journey is off to next, you all have free will and spirit will guide you but your life is your own.
Speak to Sapphire, or one of the other amazing Love and Romance Psychics by calling 0906 539 1614 now and entering Sapphire's PIN number: 8942 or book a reading online or by calling freephone 0808 206 4506.
Laura May : Logged Off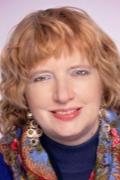 Laura is a well known clairvoyant who clients have been trusting for years. Laura will be able to give you detailed information, month by month if you wish, about your future. Laura does not give general details; she is very specific. Laura is popular with clients that have difficult situations around them, as she will aim to provide you with a clearer mind to go forward.
Laura May is not available at the moment, to speak with another amazing Love and Romance Psychic call 0906 539 1614 or speak to a friendly person free on 0808 206 4506 to book a reading.
Amelia : Logged Off
Amelia is an inherited psychic, clairsentient and empath. She gives straight forward in depth readings without imposing on your free will. Amelias readings are empowering & focus on providing insight,balance & perspective in personal, relationship & career areas-helping some clients connect to their inner path. Skills: psychic,tarot,divination,crystal healing,relationship dynamics,career & business queries, house move, dream interpretation,dowsing, astrology,relocational astrology,animal totems/guides, numerology, tattwa & I Ching. Your truth lies within you. She is a TABI registered Tarot Reader.
Amelia is not available at the moment, to speak with another amazing Love and Romance Psychic call 0906 539 1614 or speak to a friendly person free on 0808 206 4506 to book a reading.