Daily Tarot Scope
Welcome to my Daily TarotScope service. Every day an Astro-Tarot card from my pack is drawn for your Birth Sign and positioned within one of the twelve possible House Positions.
You should use this reading to reflect on your life at the present time. The house positions denote a series of aspects in your life - such as Love, Romance, Money and Happiness.
ARIES (Mar21/Apr20):
Ace of Pentacles in house position 10. You're heading straight for the top, and you'll be sure to hit the financial jackpot when you get there, even if you do have to wait a while before getting the power you crave. A golden handshake or monetary recompense could arrive via a career move.
TAURUS (Apr21/May21 ):
Sun in house position 9. Fancy a trip abroad? Whether it's a last-minute or a long-awaked jaunt, you'll have a terrific time and make some new pals along the way. Whatever you do, your philosophical approach to life will ensure happiness. A most satisfying time indeed.
GEMINI (May22/June21 ):
Ascendant in house position 1. Your personality's your passport to success now, for making the most of your natural assets will propel you along the path to prosperity and prominence. In fact, you'll progress beyond your wildest expectations until you're streets ahead of your rivals.
CANCER (June22/July23):
Ace of Swords in house position 6. Keep calm! Nervous complaints or poor circulation will take their toll unless you can counter the stresses and strains of your working world. If your job won't let you take the initiative or think for yourself then it's time to find one that will.
LEO (July24/Aug23):
Ox in house position 11. Your future hopes and wishes rest upon your desire to achieve, but any rash, reckless or rushed actions will send all your plans up in smoke. A friend who's firm and faithful may not be all that exciting, but they're worth their weight in gold.
VIRGO (Aug24/Sept23):
Justice in house position 4. Has someone tried to pull the wool over your eyes in a domestic matter, or are you nursing some old scores you want to settle? Then keep calm, for everything's about to come out in the wash. Concentrate instead on strengthening your family ties.
Confidential advice - from a live reader
Call a hand chosen Psychics and Mediums on 0906 539 1614 for answers to any questions which could be holding you back!
Shaz : Available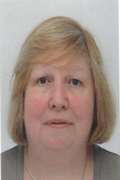 Shaz is a very well known clairvoyant and medium who has been helping and supporting her clients for years. Shaz will not ask you any questions leaving you stunned with the information she will give you about your life. Shaz does specialize in all emotional issues especially relationships. For a detailed reading with no general information given please give Shaz a call.
Speak to Shaz, or one of the other amazing Love and Romance Psychics by calling 0906 539 1614 now and entering Shaz's PIN number: 4277 or book a reading online or by calling freephone 0808 206 4506.
Sapphire : Available
Sapphire is an internationally renowned intuitive healer and teacher. Working with her guides as a clairaudient and clairsentient reader she connects to the Infinite realm to shift, change, and transform peoples lives. She has worked with hundreds of clients and demonstrates these talents on Blog Radio. Love certainly makes the world go round, so let me get to the Heart of the problem for you to day . Be the Captain of your own ship and take control today :) I work with my guide Silver Cloud an old Native American Indian, as like many readers I can use tarot cards to give readings as well as putting pen to paper to see what spirit give via automatic writing. I will try and give all my clients a road map of where their journey is off to next, you all have free will and spirit will guide you but your life is your own.
Speak to Sapphire, or one of the other amazing Love and Romance Psychics by calling 0906 539 1614 now and entering Sapphire's PIN number: 8942 or book a reading online or by calling freephone 0808 206 4506.
Deb Aura : Available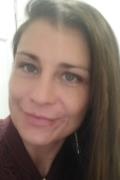 Her natural ability means that she can very much tune into a persons energy, pick up on their situation and help guide them through it. She senses and feels peoples emotions and translates these energies through the tarot cards to help give clarity on your situation.
Speak to Deb Aura, or one of the other amazing Love and Romance Psychics by calling 0906 539 1614 now and entering Deb Aura's PIN number: 4187 or book a reading online or by calling freephone 0808 206 4506.
LIBRA (Sept23//Oct23)
:
Rooster in house position 5. A loving liaison's about to hit problems, but placing the blame on each other won't help one bit. Instead, why not show some warmth and tenderness to your amour? Adopting a calm and rational approach to an artistic activity will ensure its success.
SCORPIO (Oct24/Nov22):
New Moon in house position 3. Your current environment's as stale as can be, but you may not know it. Be logical and think things through, and you'll soon see you need a more stimulating and satisfying life. Go out on a limb if needs be, cock a snook at your critics and get a move on!
SAGITTARIUS (Nov23/Dec2l):
Jupiter in house position 12. You're full of goodness and kindness, enabling you to help others as well as yourself. You'll gain in many ways by holding out the hand of compassion, but don't forget there are some folk you just can't help. Money from a secret source will be of benefit.
CAPRICORN (Dec22/Jan20):
Uranus in house position 2. 'Completely unpredictable' is the only way to describe your affluent affairs, for you could come into a fortune or lose the lot. Better stash away some cash ready for a rainy day, just in case, for you don't know when it will arrive!
AQUARIUS (Jan21/Feb19):
Strength in house position 7. You're the boss where relationships are concerned now, and it'll be only too easy to force partners into accepting what you want rather than talk things through rationally and quietly. Try not to give into the temptation, or issue ultimata!
PISCES (Feb20/Mar20):
Full Moon in house position 8. Face up to hang-ups, inhibitions or emotional complexities now, whether they come from you or your other half, for they must be dealt with once and for all. Abandon an affair if it's founded on false feelings, ready for something more satisfying.