Daily Tarot Scope
Welcome to my Daily TarotScope service. Every day an Astro-Tarot card from my pack is drawn for your Birth Sign and positioned within one of the twelve possible House Positions.
You should use this reading to reflect on your life at the present time. The house positions denote a series of aspects in your life - such as Love, Romance, Money and Happiness.
ARIES (Mar21/Apr20):
Ace of Wands in house position 5. This is one of the most prosperous and productive periods of your entire life! The germ of a creative idea will burst into being and bring untold success, an amorous alliance may be heaven on earth or a child or pet will make you glad to be alive.
TAURUS (Apr21/May21 ):
Strength in house position 2. You're holding all the cards in cash concerns, so making lots of loot now won't be a problem. What you should worry about is letting all that power get the better of you. You can take a risk and come out on top but give other folk a chance too.
GEMINI (May22/June21 ):
Hierophant in house position 11. The lessons you learn now and the insights you have will stand you in super stead for the future, and also ensure your friendships go from strength to strength. Listen to your instincts, for they're transforming the way you see the world.
CANCER (June22/July23):
Chariot in house position 8. Passions have been running high lately but all that emotion has certainly paid off in some wonderful ways. Even so, love isn't the only thing in life so think about other important topics too, such as business, boodle and how you feel deep down inside.
LEO (July24/Aug23):
Justice in house position 3. You've been brimming with brainwaves and inspired ideas recently, but has someone tried to steal your limelight or claim your concepts for their own? Well, justice is about to be done, so burnish your brain cells ready for your next tour de force!
VIRGO (Aug24/Sept23):
Capricorn in house position 7. The longer your relationship has lasted the greater its chances of success and happiness. If it's just begun then prepare for some rough patches ahead, though any age gap between you will help, not hinder. Business alliances will prosper.
Confidential advice - from a live reader
Call a hand chosen Psychics and Mediums on 0906 539 1614 for answers to any questions which could be holding you back!
Jackie : Available
Jackie is Psychic, Clairsentient, Dream Analysist. Jackie is well known for her down to earth, straight talking readings. However, Jackie is by nature empathetic to whatever is stressing you out at the moment and will endeavour to restore you to a place of harmony and balance - confident in the knowledge that you can move past this challenging time.
Speak to Jackie, or one of the other amazing Love and Romance Psychics by calling 0906 539 1614 now and entering Jackie's PIN number: 4455 or book a reading online or by calling freephone 0808 206 4506.
Marrissa : Busy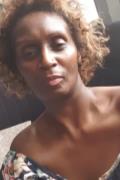 Marrissa is a fantastic Clairvoyant, clairsentient and tarot card reader.
Marrissa is not available at the moment, to speak with another amazing Love and Romance Psychic call 0906 539 1614 or speak to a friendly person free on 0808 206 4506 to book a reading.
Laura May : Logged Off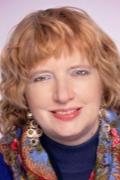 Laura is a well known clairvoyant who clients have been trusting for years. Laura will be able to give you detailed information, month by month if you wish, about your future. Laura does not give general details; she is very specific. Laura is popular with clients that have difficult situations around them, as she will aim to provide you with a clearer mind to go forward.
Laura May is not available at the moment, to speak with another amazing Love and Romance Psychic call 0906 539 1614 or speak to a friendly person free on 0808 206 4506 to book a reading.
LIBRA (Sept23//Oct23)
:
Judgement in house position 1. Dwell on the universal law of cause and effect before you make any major moves at the moment, for the actions you take will have a profound impact on the folk around you. Careful consideration now could spare hours of anguish later!
SCORPIO (Oct24/Nov22):
Tiger in house position 12. Your perceptions and intuition will help you sum up situations and people with unerring accuracy and could even mean influence and glory. Act with humanity and you'll be contented, but let your ego take over and you'll soon come a cropper.
SAGITTARIUS (Nov23/Dec2l):
Moon in house position 4. Delay making any important decisions on the domestic front, for matters may not be as simple as they seem. Listen to your strong intuition if in doubt! Women play a big role in your world now, but beware of one who's too tenacious by half.
CAPRICORN (Dec22/Jan20):
Death in house position 10. If your aims and ambitions are stuck in limbo then maybe it's because you're barking up the wrong tree? Thinking things through will reveal where you've gone awry and how to get back on course, so be brave and strike out in new directions!
AQUARIUS (Jan21/Feb19):
Cancer in house position 9. If you're miles away from your roots and loved ones then write, phone or pop on a plane, otherwise you'll just feel insecure and unloved. An overseas opportunity could lead to emigration, especially if it means joining family who live far away.
PISCES (Feb20/Mar20):
Dragon in house position 6. You're firing on all cylinders now, so don't burn yourself out! There could be news on the work front but double check it 'cos not everyone's as honest as you. Channel your energy in the right direction and you'll make your fame and fortune!