Daily Tarot Scope
Welcome to my Daily TarotScope service. Every day an Astro-Tarot card from my pack is drawn for your Birth Sign and positioned within one of the twelve possible House Positions.
You should use this reading to reflect on your life at the present time. The house positions denote a series of aspects in your life - such as Love, Romance, Money and Happiness.
ARIES (Mar21/Apr20):
Dog in house position 10. You're quietly ambitious but want to reach your goals with the minimum of trouble. However, you must realise that your path to the top will introduce you to adversaries and rivals, and only an iron hand in a velvet glove can cope with them. Be strong!
TAURUS (Apr21/May21 ):
Cancer in house position 1. How kind and considerate can you get? You'll do anything for anyone now, but don't let your current sensitivity turn into a moodiness that takes offence at the slightest opportunity. Silvers, whites and other pearly shades are the ones for you.
GEMINI (May22/June21 ):
Hanged Man in house position 12. Stop ignoring your hunches, flashes of inspiration or intuition and start to listen to your subconscious! The more you trust in it, the more accurate it'll become, leading to a much wiser, experienced and perceptive you. The benefits will be boundless!
CANCER (June22/July23):
Taurus in house position 2. You're on the hunt for acquisitions, possessions and anything else that'll add to your material wealth. The more time spent looking for treasures, the better the bargains you'll find, especially if you're after anything beautiful.
LEO (July24/Aug23):
Tiger in house position 4. You want to be unfettered by family ties and hate being tied down domestically, but that may cause upheavals, disruptions and a break from kith and kin. You may revel in chaos now but will you feel the same when it's security and stability you're after?
VIRGO (Aug24/Sept23):
Venus in house position 11. A woman or female friend is your guide, mentor and supporter, and words of wisdom will show you the right direction for the future. Apply for financial backing for long-term plans now. A link with a Libran or Taurean will be grand.
Confidential advice - from a live reader
Call a hand chosen Psychics and Mediums on 0906 539 1614 for answers to any questions which could be holding you back!
Sherrey : Available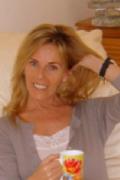 Sherrey is an experienced Medium and clairvoyant. Sherrey will give you enough details about a loved one that you will instantly feel comforted and that you are speaking to a reader who truly cares and understands. Sherrey certainly doesnt give vague answers. She is a very warm woman that will tell you what she sees. It may not be what you want to hear but it will help you make the decision that is right for you.
Speak to Sherrey, or one of the other amazing Love and Romance Psychics by calling 0906 539 1614 now and entering Sherrey's PIN number: 4436 or book a reading online or by calling freephone 0808 206 4506.
Star : Available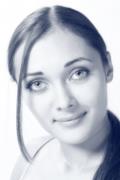 Star is a natural clairvoyant who is well respected for her mediumship skills. Star enjoys working with mediumship, paranormal investigations and her Reiki Master skills. Star is a straight talker and offers lots of life skills to help you and direct you in times of need.
Speak to Star, or one of the other amazing Love and Romance Psychics by calling 0906 539 1614 now and entering Star's PIN number: 4347 or book a reading online or by calling freephone 0808 206 4506.
Angelo : Available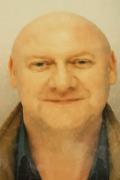 Angelo has over 20 years experience as a clairvoyant psychic reader. He is a very emphatic and caring reader who will go into great detail about your situation. Angelo works best when a clear idea or question is asked.
Speak to Angelo, or one of the other amazing Love and Romance Psychics by calling 0906 539 1614 now and entering Angelo's PIN number: 4194 or book a reading online or by calling freephone 0808 206 4506.
LIBRA (Sept23//Oct23)
:
Earth in house position 9. You like the idea of travel and adventure but are loathe to leave the safety of your home! How about visiting family or friends overseas so you've got the best of both worlds? Working on green issues will benefit both you and Mother Earth.
SCORPIO (Oct24/Nov22):
Full Moon in house position 6. Alterations to your work or daily doings are essential now, so don't fight the changes that arise because you'll benefit in the long run. Get to the root of any depression or worries, otherwise they'll spark off all sorts of odd ailments.
SAGITTARIUS (Nov23/Dec2l):
Aries in house position 7. Sharing things won't come easy now, so don't be surprised if your selfishness provokes a fight with a partner. Try to consider their feelings too. You'll come up against an adversary, but at least their antagonism will show you where you stand.
CAPRICORN (Dec22/Jan20):
Ace of Swords in house position 5. Your ideal person must have the brains of Einstein and the looks of a Greek god or goddess, but does such a paragon exist? It's highly unlikely, but any affair will prosper through communication. Artistic ideas are worth their weight in gold.
AQUARIUS (Jan21/Feb19):
Pisces in house position 3. Sympathy and compassion come easily now, which is good as a close companion needs to pour their heart out to you. You may also meet someone who has a strange but serene effect on your mind, or even completely alters your way of thinking.
PISCES (Feb20/Mar20):
Aquarius in house position 8. Those unpredictable emotions of yours will put everyone on edge, especially in your intimate affairs. Why not own up to your sexual fantasies and desires instead of hiding them? Unforeseen circumstances may bring a wee windfall your way.