Daily Tarot Scope
Welcome to my Daily TarotScope service. Every day an Astro-Tarot card from my pack is drawn for your Birth Sign and positioned within one of the twelve possible House Positions.
You should use this reading to reflect on your life at the present time. The house positions denote a series of aspects in your life - such as Love, Romance, Money and Happiness.
ARIES (Mar21/Apr20):
Venus in house position 1. You've got to change your image and make the most of your looks if you're going to make progress, so get out the mirror and give yourself the once-over. The more ardent and loving you are now the better. Say it with flowers or a kiss!
TAURUS (Apr21/May21 ):
Cancer in house position 2. Material security is important to you now, for you judge your worldly stability by what you have and hold. You're in the mood for collecting things but know what you're buying first! A family heirloom or long-lost treasure will mean a lot.
GEMINI (May22/June21 ):
Sagittarius in house position 3. Big talk and false promises won't endear you to others when you fail to deliver the goods, or maybe you're taken in by folk who are all hot air? A letter or call may bring good news of a far-off loved one. There could be contact with Australia.
CANCER (June22/July23):
Ace of Cups in house position 9. Being near water will bring you peace of mind now. You're also inspired mentally, so direct your energies towards the fine arts or classical literature and make the most of your civilised refinement. Spiritual philosophies and beliefs mean a lot too.
LEO (July24/Aug23):
Virgo in house position 4. If the housework's a real chore then why not invest in some labour-saving gadgets and equipment? Being tidy and having everything in its place is imperative for a smoothly run home. Spick and span is your domestic motto now!
VIRGO (Aug24/Sept23):
Fool in house position 10. If you're in a quandary over your career or have made some business blunders lately then this is when you must review and revise your aims and ambitions, then throw yourself back into the swing of things. After that, matters can only improve.
Confidential advice - from a live reader
Call a hand chosen Psychics and Mediums on 0906 539 1614 for answers to any questions which could be holding you back!
Tinisha : Busy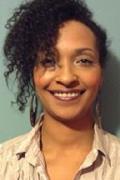 Tinisha is a natural Clairvoyant and Psychic. She also specialises in Mediumship. She is honest and straight talking and will always tell you the truth.
Tinisha is not available at the moment, to speak with another amazing Love and Romance Psychic call 0906 539 1614 or speak to a friendly person free on 0808 206 4506 to book a reading.
Amelia : Logged Off
Amelia is an inherited psychic, clairsentient and empath. She gives straight forward in depth readings without imposing on your free will. Amelias readings are empowering & focus on providing insight,balance & perspective in personal, relationship & career areas-helping some clients connect to their inner path. Skills: psychic,tarot,divination,crystal healing,relationship dynamics,career & business queries, house move, dream interpretation,dowsing, astrology,relocational astrology,animal totems/guides, numerology, tattwa & I Ching. Your truth lies within you. She is a TABI registered Tarot Reader.
Amelia is not available at the moment, to speak with another amazing Love and Romance Psychic call 0906 539 1614 or speak to a friendly person free on 0808 206 4506 to book a reading.
David : Logged Off
David has been psychic all of his life, he insists that we all are but for most people it remains hidden from the conscious. He rarely asks questions of his clients as he is aware that his emphatic nature will unconsciously try to interfere with the messages that he has for his client and may try to influence the reading by telling the client what they want to hear rather than what he truly feels is going to happen. His first responsibility is to tell the truth so that his client may profit from it. If it is over it is best to know that it is so that the client may start to move on. If the business venture is troublesome it is best to know so that the client may start to consider an alternative .Furthermore if he gives a very happy and optimistic reading the client will have more confidence in its veracity as he has given it without any prompting. Up to 50% of his clients are return callers.
David is not available at the moment, to speak with another amazing Love and Romance Psychic call 0906 539 1614 or speak to a friendly person free on 0808 206 4506 to book a reading.
LIBRA (Sept23//Oct23)
:
Death in house position 11. Take a good look at the social side of your life. Do you like what you see or have you spotted some problems? Maybe you've lost touch with your friends or are mixing with folk you don't really like? Whatever's wrong, this is your chance to start afresh.
SCORPIO (Oct24/Nov22):
Hermit in house position 6. All the signs show you need to do some serious thinking, especially if you're wondering whether to reorganise part of your life. If not, subconscious worries could surface in weird worries about a health or work matter, so don your thinking cap!
SAGITTARIUS (Nov23/Dec2l):
Taurus in house position 8. Your sex life's sizzling with earthy fun and frolics, so stand by for close encounters of the Cupidic kind. Someone may make you an offer that leads to money, for all shared financial affairs are prosperous and profitable now.
CAPRICORN (Dec22/Jan20):
Snake in house position 5. Powerful passions could easily run away with you now, but don't allow amour to turn into an obsession. Why not channel all those compulsive energies into creative or artistic activities instead? You could bring out talents you never knew you had!
AQUARIUS (Jan21/Feb19):
Sheep in house position 12. You're in the midst of a very emotional patch, making you supremely sensitive and vulnerable. Romance is high on your agenda, but don't let your heart rule your head, indulge in negative escapism or justify something you know to be wrong.
PISCES (Feb20/Mar20):
New Moon in house position 7. Engagements, weddings or anniversaries are on the cards as all partnerships enter a purple patch of happiness, harmony and tenderness. It's a wonderful chance to repair rifts and rebuild relationships or embark on a chapter of rapture with someone new.