Daily Tarot Scope
Welcome to my Daily TarotScope service. Every day an Astro-Tarot card from my pack is drawn for your Birth Sign and positioned within one of the twelve possible House Positions.
You should use this reading to reflect on your life at the present time. The house positions denote a series of aspects in your life - such as Love, Romance, Money and Happiness.
ARIES (Mar21/Apr20):
Fool in house position 11. You may hate the thought of conforming and being the same as everyone else, but you're about to go too far in the opposite direction and really rock the boat! If that's already happened then view your friends realistically and let time heal any rifts.
TAURUS (Apr21/May21 ):
Empress in house position 3. Your mind's firing on all cylinders, ensuring ace communications and increasing your charm and charisma no end. Your way with words will win folk round to your mode of thinking but make sure you can deliver the goods before promising the earth!
GEMINI (May22/June21 ):
Snake in house position 7. There's more than a whiff of jealousy and possessiveness in the air, but is it you or your partner who's been bitten by the green-eyed monster? You must find a happy medium and sort things out otherwise you'll be in for a tearful time.
CANCER (June22/July23):
Mars in house position 9. Be frank, fearless and forthright otherwise you'll end up with nothing now. Making a decision will involve taking a risk, so live dangerously and opt for adventure, and excitement! An Australian or Canadian contact will fill you with enthusiasm.
LEO (July24/Aug23):
Virgo in house position 10. Instead of being cross about the current state of your career, why not seek help from folk who can arouse your ambitions and encourage you into action? Find a profession that lets you use your head and communicate with others, and you'll go far.
VIRGO (Aug24/Sept23):
Uranus in house position 2. 'Completely unpredictable' is the only way to describe your affluent affairs, for you could come into a fortune or lose the lot. Better stash away some cash ready for a rainy day, just in case, for you don't know when it will arrive!
Confidential advice - from a live reader
Call a hand chosen Psychics and Mediums on 0906 539 1614 for answers to any questions which could be holding you back!
Amelia : Available
Amelia is an inherited psychic, clairsentient and empath. She gives straight forward in depth readings without imposing on your free will. Amelias readings are empowering & focus on providing insight,balance & perspective in personal, relationship & career areas-helping some clients connect to their inner path. Skills: psychic,tarot,divination,crystal healing,relationship dynamics,career & business queries, house move, dream interpretation,dowsing, astrology,relocational astrology,animal totems/guides, numerology, tattwa & I Ching. Your truth lies within you. She is a TABI registered Tarot Reader.
Speak to Amelia, or one of the other amazing Love and Romance Psychics by calling 0906 539 1614 now and entering Amelia's PIN number: 6501 or book a reading online or by calling freephone 0808 206 4506.
Jackie : Available
Jackie is Psychic, Clairsentient, Dream Analysist. Jackie is well known for her down to earth, straight talking readings. However, Jackie is by nature empathetic to whatever is stressing you out at the moment and will endeavour to restore you to a place of harmony and balance - confident in the knowledge that you can move past this challenging time.
Speak to Jackie, or one of the other amazing Love and Romance Psychics by calling 0906 539 1614 now and entering Jackie's PIN number: 4455 or book a reading online or by calling freephone 0808 206 4506.
Claire : Available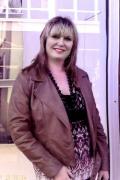 Claire is a Clairvoyant Medium who is also a qualified Counsellor and life coach. She is straightforward, compassionate and open minded. Claire will use her guides but can also use the Crystal Ball.
Speak to Claire, or one of the other amazing Love and Romance Psychics by calling 0906 539 1614 now and entering Claire's PIN number: 4164 or book a reading online or by calling freephone 0808 206 4506.
LIBRA (Sept23//Oct23)
:
Rat in house position 4. Your home and family will be important to you now, even though you're restless. Domestic changes are in the offing and could bring the security you seek. One of the clan may be deceitful or dangerous, and a woman may spread malicious gossip.
SCORPIO (Oct24/Nov22):
Libra in house position 12. Romantic reveries and escapist fantasies appeal to you now, but beware of idealising a sweetheart or situation too much or you could get hurt. Your imagination is fabulously fertile in anything associated with the arts, music or dance, so let it rip!
SAGITTARIUS (Nov23/Dec2l):
Sheep in house position 6. Workaday dealings look great, especially if your job is connected with the home, domesticity or involves meeting the public. Look after yourself on the health front otherwise you could be prone to stomach trouble or women's ailments.
CAPRICORN (Dec22/Jan20):
Capricorn in house position 1. Lift yourself out of the doldrums, then turn on your delicious sense of humour and show folk you're a little ray of sunshine underneath that cloudy exterior. Blacks and greys will show just how sophisticated you can be.
AQUARIUS (Jan21/Feb19):
Dragon in house position 5. You're so sexy and amorous that you'll attract admirers by the score, and adore a flurry of flirting and philandering! Creatively you're second to none and are destined to succeed, so use your energy, dynamism and impetus to the full. What a star!
PISCES (Feb20/Mar20):
Taurus in house position 8. Your sex life's sizzling with earthy fun and frolics, so stand by for close encounters of the Cupidic kind. Someone may make you an offer that leads to money, for all shared financial affairs are prosperous and profitable now.