Daily Tarot Scope
Welcome to my Daily TarotScope service. Every day an Astro-Tarot card from my pack is drawn for your Birth Sign and positioned within one of the twelve possible House Positions.
You should use this reading to reflect on your life at the present time. The house positions denote a series of aspects in your life - such as Love, Romance, Money and Happiness.
ARIES (Mar21/Apr20):
Monkey in house position 10. If your career or job leaves you stuck in one place, bored or unfulfilled, then you're ripe for a change. You need a profession that's busy, energetic and full of life, especially if it involves communication or travel. Off you go!
TAURUS (Apr21/May21 ):
Temperance in house position 1. Calm down! There's no doubting your current energy and enthusiasm, but you may not realise how overwhelming and off-putting it can be for others. Instead of charging ahead without thinking, temper your actions and stop coming on so strong.
GEMINI (May22/June21 ):
Magician in house position 8. Get moving on all official or joint financial affairs now whilst you're able to handle them with considerable care and attention, and might even manipulate matters to your advantage. Don't ignore amorous affairs, though, for you're a sexual star now!
CANCER (June22/July23):
Snake in house position 12. If you're trying to make ends meet then seek help from voluntary groups or the social services. Don't be tempted to profit at the expense of anyone who'll seek revenge, for there are some very menacing forces at work. Try to adopt a more spiritual stance.
LEO (July24/Aug23):
Hanged Man in house position 7. One-to-one affairs haven't always been easy, particularly if you've put a partner's needs before your own. But now things are changing, for you're viewing all your relationships from a new and inspired angle. It's time to learn from experience.
VIRGO (Aug24/Sept23):
Chariot in house position 11. A pet plan or project for the future is about to come up trumps, especially if you had a bit of a battle getting it off the ground. You'll be the centre of attention, and about time too! Why not celebrate by going out on the town with a few friends?
Confidential advice - from a live reader
Call a hand chosen Psychics and Mediums on 0906 539 1614 for answers to any questions which could be holding you back!
Mary Ann : Available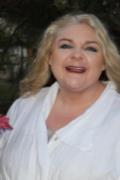 Mary Ann is a wonderful Clairvoyant Medium. She is bubbly, caring and compassionate and will use her gifts to be the vessel for the direction you need for your life.
Speak to Mary Ann, or one of the other amazing Love and Romance Psychics by calling 0906 539 1614 now and entering Mary Ann's PIN number: 4171 or book a reading online or by calling freephone 0808 206 4506.
Sherrey : Busy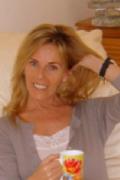 Sherrey is an experienced Medium and clairvoyant. Sherrey will give you enough details about a loved one that you will instantly feel comforted and that you are speaking to a reader who truly cares and understands. Sherrey certainly doesnt give vague answers. She is a very warm woman that will tell you what she sees. It may not be what you want to hear but it will help you make the decision that is right for you.
Sherrey is not available at the moment, to speak with another amazing Love and Romance Psychic call 0906 539 1614 or speak to a friendly person free on 0808 206 4506 to book a reading.
Amelia : Logged Off
Amelia is an inherited psychic, clairsentient and empath. She gives straight forward in depth readings without imposing on your free will. Amelias readings are empowering & focus on providing insight,balance & perspective in personal, relationship & career areas-helping some clients connect to their inner path. Skills: psychic,tarot,divination,crystal healing,relationship dynamics,career & business queries, house move, dream interpretation,dowsing, astrology,relocational astrology,animal totems/guides, numerology, tattwa & I Ching. Your truth lies within you. She is a TABI registered Tarot Reader.
Amelia is not available at the moment, to speak with another amazing Love and Romance Psychic call 0906 539 1614 or speak to a friendly person free on 0808 206 4506 to book a reading.
LIBRA (Sept23//Oct23)
:
Star in house position 6. No matter how tedious the task, it'll be grist to your marvellous mill now for you're raring to go at work and clear the decks of anything outstanding. You're being carried along by your own momentum, and your sense of being on top of the world.
SCORPIO (Oct24/Nov22):
Aquarius in house position 2. The more unusual your job or source of income, the more money you'll make at the moment. It's a good time to buy hi-tech gadgets like faxes or computers, or to invest your loot in anything that's a wee bit out of the ordinary.
SAGITTARIUS (Nov23/Dec2l):
Scorpio in house position 4. If you're unhappy at home then maybe it's because you haven't got the privacy you need? A pond or pool will also bring you homely harmony now. A family member may be meddling in someone else's affairs and heading for trouble, so be warned.
CAPRICORN (Dec22/Jan20):
Uranus in house position 3. Stand by for some significant news that will send shock waves reverberating through your world, even though you'll enjoy the chaos that ensues. You need to be noticed now, and may act in contrary or controversial ways just to attract attention.
AQUARIUS (Jan21/Feb19):
Death in house position 5. Just like a chrysalis, you're facing a total transformation in your life, when the old you will be reborn into someone stronger and wiser. Altering the way you express yourself and react to loved ones is the first step, so take it now.
PISCES (Feb20/Mar20):
Node in house position 9. Someone from another creed or culture holds the key to your destiny now, but it'll be a very sorry story indeed if you're prejudiced or bigoted for you'll soon meet your match. Open up your heart and mind and you'll find peace and fulfilment.