Daily Tarot Scope
Welcome to my Daily TarotScope service. Every day an Astro-Tarot card from my pack is drawn for your Birth Sign and positioned within one of the twelve possible House Positions.
You should use this reading to reflect on your life at the present time. The house positions denote a series of aspects in your life - such as Love, Romance, Money and Happiness.
ARIES (Mar21/Apr20):
Wheel of Fortune in house position 2. Fate is ringing the financial changes for you and bringing boodle your way, but don't let your impatience upset the apple cart. Fortune is with you in wheeling and dealing too, so be sure to grasp opportunities the moment they arise.
TAURUS (Apr21/May21 ):
Ox in house position 9. Part of you is wary of taking risks but you'll throw opportunity down the drain now unless you take a chance and discover a new side of life. Be adventurous and Lady Luck will smile on you! Cosmopolitan connections will be worth a small fortune.
GEMINI (May22/June21 ):
Dragon in house position 6. You're firing on all cylinders now, so don't burn yourself out! There could be news on the work front but double check it 'cos not everyone's as honest as you. Channel your energy in the right direction and you'll make your fame and fortune!
CANCER (June22/July23):
Sheep in house position 8. You don't want lust without love, but is someone whispering sweet nothings just to get their wicked way with you? It's a romantic time, but maintain a little mystique! A shared money matter will do best if it's linked with long-term savings.
LEO (July24/Aug23):
Death in house position 5. Just like a chrysalis, you're facing a total transformation in your life, when the old you will be reborn into someone stronger and wiser. Altering the way you express yourself and react to loved ones is the first step, so take it now.
VIRGO (Aug24/Sept23):
Emperor in house position 10. At last, you're given the chance to prove your sterling worth in professional and prestigious pursuits. It's easy to take control or dish out the orders at the moment, and they'll be accepted with alacrity, but don't forget to mix might with mercy.
Confidential advice - from a live reader
Call a hand chosen Psychics and Mediums on 0906 539 1614 for answers to any questions which could be holding you back!
Vonney : Available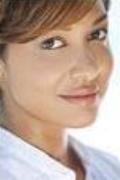 Vonney is a Natural Clairvoyant who is also Clairaudient. Vonney will amaze you with the details that she can give you. Vonney can also use the Tarot and Angel cards. These tools can help Vonney build up a very strong connection with you and your situation. Vonney can specifically help you if you are struggling with a relationship issue or if you just need a little guidance.
Speak to Vonney, or one of the other amazing Love and Romance Psychics by calling 0906 539 1614 now and entering Vonney's PIN number: 4378 or book a reading online or by calling freephone 0808 206 4506.
Laura May : Busy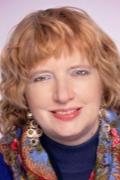 Laura is a well known clairvoyant who clients have been trusting for years. Laura will be able to give you detailed information, month by month if you wish, about your future. Laura does not give general details; she is very specific. Laura is popular with clients that have difficult situations around them, as she will aim to provide you with a clearer mind to go forward.
Laura May is not available at the moment, to speak with another amazing Love and Romance Psychic call 0906 539 1614 or speak to a friendly person free on 0808 206 4506 to book a reading.
Amelia : Logged Off
Amelia is an inherited psychic, clairsentient and empath. She gives straight forward in depth readings without imposing on your free will. Amelias readings are empowering & focus on providing insight,balance & perspective in personal, relationship & career areas-helping some clients connect to their inner path. Skills: psychic,tarot,divination,crystal healing,relationship dynamics,career & business queries, house move, dream interpretation,dowsing, astrology,relocational astrology,animal totems/guides, numerology, tattwa & I Ching. Your truth lies within you. She is a TABI registered Tarot Reader.
Amelia is not available at the moment, to speak with another amazing Love and Romance Psychic call 0906 539 1614 or speak to a friendly person free on 0808 206 4506 to book a reading.
LIBRA (Sept23//Oct23)
:
Moon in house position 11. Beware of a false or fair-weather friend, or an acquaintance with Machiavellian motives. A dishonest damsel may be running rings round you too. Ensure you're honest even if no one else is, and make your intuition your best pal now.
SCORPIO (Oct24/Nov22):
Saturn in house position 4. What a mass of insecurities and uncertainties! You even think your own family's against you, but could your current problems stem from doubts and guilt's instilled in you as a child? It's time to lay these ghosts from the past once and for all.
SAGITTARIUS (Nov23/Dec2l):
Rabbit in house position 7. You're putting your partner on a lofty pedestal, so be prepared to find they have feet of clay. You could be idealising all your relationships now, seeing folk only as you'd like them to be. Come down to earth fast, or you'll be heading for heartache.
CAPRICORN (Dec22/Jan20):
Hermit in house position 3. Having some time to yourself will be invaluable now, but don't hide away from everyone for too long. It's a grand time to escape from the pressures of everyday life, put pen to paper or just indulge in some quiet cogitation and contemplation.
AQUARIUS (Jan21/Feb19):
Rooster in house position 12. Much soul-searching is needed for you're faced with a situation you find hard to handle. Someone's bewildering behaviour may try your patience, but don't be too hard on them. Studying yoga or meditation will put you in touch with your feelings. Ill
PISCES (Feb20/Mar20):
Neptune in house position 1. You're more psychic, glamorous and refined than ever before, and are bound to make a smashing impression on all the folk you meet. Use your currently seductive, sophisticated and alluring quality to progress with your personal goals and interests.