Daily Tarot Scope
Welcome to my Daily TarotScope service. Every day an Astro-Tarot card from my pack is drawn for your Birth Sign and positioned within one of the twelve possible House Positions.
You should use this reading to reflect on your life at the present time. The house positions denote a series of aspects in your life - such as Love, Romance, Money and Happiness.
ARIES (Mar21/Apr20):
Scorpio in house position 1. Enigmatic, mysterious and secretive sums you up now, and keeping someone guessing could pay off in some interesting ways. Your personal allure will leave folk bewitched, bothered and bewildered. Dramatic dark colours will bode well.
TAURUS (Apr21/May21 ):
Leo in house position 2. That love of luxury will lead to all sorts of cash complications unless you're careful, so go easy on the spending. Quality means more to you than quantity, but even so you must live within your means. Something made from gold could become a lucky charm.
GEMINI (May22/June21 ):
Jupiter in house position 4. Buying a new abode? If not, then how about it, or perhaps you'd rather spend money improving your current home? It's also a grand time to treat yourself to a few luxuries or labour-saving devices. One of the clan could strike it rich now.
CANCER (June22/July23):
Pisces in house position 5. If you need some ravishing romance in your life then it's about to arrive in the shape of a super sweetheart, but don't idealise them so much you forget they're only human. A theatrical or artistic experience could also thrill you to the core.
LEO (July24/Aug23):
Cancer in house position 6. If you suffer from stomach trouble or women's problems then stop soldiering on and seek help instead, otherwise you'll just be tearful, tetchy and tense. Any work in which you're protective or of service to others will catch the eye of people in power.
VIRGO (Aug24/Sept23):
Ace of Wands in house position 3. Where you lead, others follow now! A neighbourhood or community concern will prosper with you at the helm, especially if you're fighting bureaucrats, autocrats or oppressive organisations. Good news will lead to an auspicious celebration.
Confidential advice - from a live reader
Call a hand chosen Psychics and Mediums on 0906 539 1614 for answers to any questions which could be holding you back!
Tinisha : Available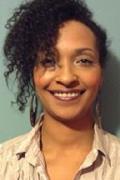 Tinisha is a natural Clairvoyant and Psychic. She also specialises in Mediumship. She is honest and straight talking and will always tell you the truth.
Speak to Tinisha, or one of the other amazing Love and Romance Psychics by calling 0906 539 1614 now and entering Tinisha's PIN number: 4168 or book a reading online or by calling freephone 0808 206 4506.
Amelia : Logged Off
Amelia is an inherited psychic, clairsentient and empath. She gives straight forward in depth readings without imposing on your free will. Amelias readings are empowering & focus on providing insight,balance & perspective in personal, relationship & career areas-helping some clients connect to their inner path. Skills: psychic,tarot,divination,crystal healing,relationship dynamics,career & business queries, house move, dream interpretation,dowsing, astrology,relocational astrology,animal totems/guides, numerology, tattwa & I Ching. Your truth lies within you. She is a TABI registered Tarot Reader.
Amelia is not available at the moment, to speak with another amazing Love and Romance Psychic call 0906 539 1614 or speak to a friendly person free on 0808 206 4506 to book a reading.
David : Logged Off
David has been psychic all of his life, he insists that we all are but for most people it remains hidden from the conscious. He rarely asks questions of his clients as he is aware that his emphatic nature will unconsciously try to interfere with the messages that he has for his client and may try to influence the reading by telling the client what they want to hear rather than what he truly feels is going to happen. His first responsibility is to tell the truth so that his client may profit from it. If it is over it is best to know that it is so that the client may start to move on. If the business venture is troublesome it is best to know so that the client may start to consider an alternative .Furthermore if he gives a very happy and optimistic reading the client will have more confidence in its veracity as he has given it without any prompting. Up to 50% of his clients are return callers.
David is not available at the moment, to speak with another amazing Love and Romance Psychic call 0906 539 1614 or speak to a friendly person free on 0808 206 4506 to book a reading.
LIBRA (Sept23//Oct23)
:
Rooster in house position 9. You're torn between trying your luck away from home and fulfilling the duties expected of you. Weigh up the situation carefully, discuss it with others if necessary and trust your own judgement. An educational course or study may also interest you.
SCORPIO (Oct24/Nov22):
Temperance in house position 12. Stop anticipating problems and worrying about things that may never happen! Instead, get to the bottom of anxieties you're trying to push to the back of your mind and then take each day as it comes. Don't trouble trouble till trouble troubles you!
SAGITTARIUS (Nov23/Dec2l):
Midheaven in house position 7. If your partner's as weak as dishwater then you'll want nowt to do with them now, for you're only interested in folk as ambitious as yourself. Anyone who lets you down will be dropped like a hot brick, but the ideal relationship will head for success.
CAPRICORN (Dec22/Jan20):
New Moon in house position 8. You'll soon meet someone who'll make you sizzle sexually! Grand if you're single but what if you're not? If fidelity means a lot to you then why not spice up your current love life instead of jeopardising it for what could be very deep emotional waters?
AQUARIUS (Jan21/Feb19):
Dog in house position 11. You're more popular than you could ever imagine, and may soon meet folk who'll become loyal followers, helping you personally and with plans. It's not what you know but who you know that matters now, so cash in on your contacts quick!
PISCES (Feb20/Mar20):
Hermit in house position 10. Professional or prestigious pursuits are never far from your thoughts now, but if you're honest you'll admit you're not quite sure which direction you want to take. Don't make a move until you've worked out pros and cons and know what you want.