Daily Tarot Scope
Welcome to my Daily TarotScope service. Every day an Astro-Tarot card from my pack is drawn for your Birth Sign and positioned within one of the twelve possible House Positions.
You should use this reading to reflect on your life at the present time. The house positions denote a series of aspects in your life - such as Love, Romance, Money and Happiness.
ARIES (Mar21/Apr20):
Tower in house position 8. Official or shared money matters could be a cause for concern, especially if you've been leaving things to chance or letting them slide. Clear up those loose ends before they trip you up. Don't let a jealous streak ruin a close relationship.
TAURUS (Apr21/May21 ):
Aries in house position 9. You've just got to get on your soapbox and tell folk how you feel! If you're the victim of an injustice or lies then seek sage advice before blowing your top. Swing into ardent and assertive action if your environment's under threat.
GEMINI (May22/June21 ):
Monkey in house position 3. If it's promoted and publicised in the right way, you've got an idea that could make you the star of your neighbourhood, so don't keep mum. You may hear news that completely changes your life. A close relative might need steering out of trouble.
CANCER (June22/July23):
Uranus in house position 1. You're radical, revolutionary and reforming at the moment, eager to alter everything and everyone around you whether it's necessary or not. You must follow your own star but don't be surprised if you encounter opposition along the way.
LEO (July24/Aug23):
Temperance in house position 11. If you've been burning the candle at both ends or socialising till all hours then maybe you need to curb things for a while? A particular friendship may also be getting out of hand, so put the brakes on now before it's too late. Go carefully!
VIRGO (Aug24/Sept23):
High Priestess in house position 2. Even if you usually handle your cash concerns with care and confidence you'd do well to seek the advice of a money-minded maiden you meet now. Mull over her suggestions before making a move, but don't take risks if you can't afford them.
Confidential advice - from a live reader
Call a hand chosen Psychics and Mediums on 0906 539 1614 for answers to any questions which could be holding you back!
Elayna : Available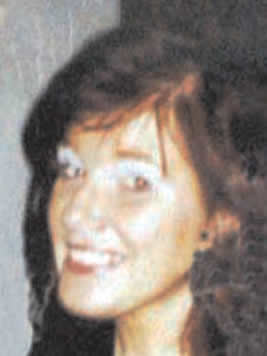 Elayna is a natural Clairvoyant and Psychic. She also uses the Crystal Ball and Tarot. She has had her abilities since birth, but has been practicing regularly for 30 years, doing phone and platform work. Elayna has also developed and practiced the art of healing for quite a few years.
Speak to Elayna, or one of the other amazing Love and Romance Psychics by calling 0906 539 1614 now and entering Elayna's PIN number: 1284 or book a reading online or by calling freephone 0808 206 4506.
David : Available
David has been psychic all of his life, he insists that we all are but for most people it remains hidden from the conscious. He rarely asks questions of his clients as he is aware that his emphatic nature will unconsciously try to interfere with the messages that he has for his client and may try to influence the reading by telling the client what they want to hear rather than what he truly feels is going to happen. His first responsibility is to tell the truth so that his client may profit from it. If it is over it is best to know that it is so that the client may start to move on. If the business venture is troublesome it is best to know so that the client may start to consider an alternative .Furthermore if he gives a very happy and optimistic reading the client will have more confidence in its veracity as he has given it without any prompting. Up to 50% of his clients are return callers.
Speak to David, or one of the other amazing Love and Romance Psychics by calling 0906 539 1614 now and entering David's PIN number: 6788 or book a reading online or by calling freephone 0808 206 4506.
John : Available
John is a Tarot Card Reader and has been psychic since being 8 years old. His approach is to convey information in a calm and relaxing manner to ensure the most information and detail is presented.
Speak to John, or one of the other amazing Love and Romance Psychics by calling 0906 539 1614 now and entering John's PIN number: 6921 or book a reading online or by calling freephone 0808 206 4506.
LIBRA (Sept23//Oct23)
:
Chariot in house position 7. One-to-one affairs are ace! Partners know where they stand for you've brought peace and harmony to all your relationships. Wedding bells could chime soon, unless you're already part of a happy couple, of course! Enjoy yourself!
SCORPIO (Oct24/Nov22):
Midheaven in house position 6. Take the bull by the horns in your workaday world and you'll soon be riding high. Apply for new jobs, demonstrate your commercial skills and seize the initiative. Aim for what you want, both in work and health, and you'll go far indeed.
SAGITTARIUS (Nov23/Dec2l):
Hanged Man in house position 10. Everyone's made mistakes in the past and you're no exception, but now's the time to learn from those errors, put them in perspective and apply them to your future prospects. Grand opportunities are on the way in business and career concerns!
CAPRICORN (Dec22/Jan20):
Pluto in house position 4. Prepare for a tear-jerking and traumatic time, when you must bid goodbye to a familiar face or place that belongs to the very roots of your world. Tread carefully when dealing with others for you could stir up bitter feelings of jealousy or revenge.
AQUARIUS (Jan21/Feb19):
Horse in house position 12. Your inability to express your inner emotions is about to injure intimate affairs. You must cultivate compassion, sympathy and tenderness, otherwise you could sabotage a precious partnership. Tune into life's higher vibrations!
PISCES (Feb20/Mar20):
Leo in house position 5. Love's top priority now, for it makes you glad to be alive. Someone may enter your life and steal your heart, which you'll gladly surrender, or an existing affair will be renewed and revitalised. Children or creative projects bring you pleasure.