Daily Tarot Scope
Welcome to my Daily TarotScope service. Every day an Astro-Tarot card from my pack is drawn for your Birth Sign and positioned within one of the twelve possible House Positions.
You should use this reading to reflect on your life at the present time. The house positions denote a series of aspects in your life - such as Love, Romance, Money and Happiness.
ARIES (Mar21/Apr20):
Taurus in house position 6. If your throat or liver are your weak spots then guard them carefully now. Over- indulging in the food and drink could cause health problems galore, so mind how you go. Your artistic talents will be brought to the fore at work.
TAURUS (Apr21/May21 ):
Libra in house position 10. Any career that brings out your personality is perfect, for you've an even-tempered, amiable and affable approach that will put people at their ease and pour oil on any troubled waters. Your charm and tact are your greatest assets now.
GEMINI (May22/June21 ):
World in house position 4. Show a little tender loving care towards your kith and kin and they'll pay you back in kind. Past efforts will begin to pay off now, especially at home. Take care when buying or selling anything connected with your abode.
CANCER (June22/July23):
Cancer in house position 12. Let your emotions run away with you and it'll lead to trouble! Someone could take you for a ride and make the most of your current gullible and plausible persona - don't let them do it! Follow your intuition for it's your finest defence now.
LEO (July24/Aug23):
Jupiter in house position 5. Amour's all around you, so welcome it into your world. Leisure and pleasure will bring you lots of happiness, and Dame Fortune's on your side in both loot and love. A gift that represents your heart's desire is on its way, fulfilling your dearest wish.
VIRGO (Aug24/Sept23):
Justice in house position 8. Skulduggery, double-dealing and deception are all around you now, so let's hope you're not the one stirring up trouble. You may long to get your own back but that will only make matters worse. Sit tight, say nowt, and justice will soon be done!
Confidential advice - from a live reader
Call a hand chosen Psychics and Mediums on 0906 539 1614 for answers to any questions which could be holding you back!
Elayna : Available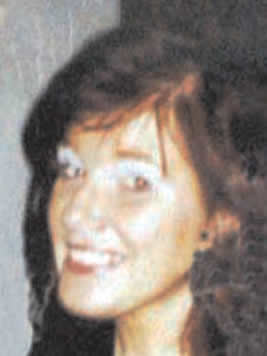 Elayna is a natural Clairvoyant and Psychic. She also uses the Crystal Ball and Tarot. She has had her abilities since birth, but has been practicing regularly for 30 years, doing phone and platform work. Elayna has also developed and practiced the art of healing for quite a few years.
Speak to Elayna, or one of the other amazing Love and Romance Psychics by calling 0906 539 1614 now and entering Elayna's PIN number: 1284 or book a reading online or by calling freephone 0808 206 4506.
Molly : Available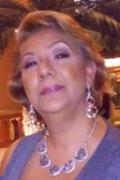 I have over 35 years experience specializing in all aspects revolving around love especially. I also specialise in career, finances and past life regression. I look forward to helping guide you through the hardships of life. Let me use my gifts by blending their inspiration and life experiences to create a well-rounded guidance that concentrates on self-discovery and interpersonal relationships. It is my goal to help you access information about your life, relationships, and career issues in a way that is most meaningful to you When working with me. That is why it is important for us to keep working together. I enjoy my callers by helping others to live a life of emotional peace and harmony. I look forward to connecting with you.
Speak to Molly, or one of the other amazing Love and Romance Psychics by calling 0906 539 1614 now and entering Molly's PIN number: 4146 or book a reading online or by calling freephone 0808 206 4506.
Claire : Available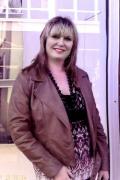 Claire is a Clairvoyant Medium who is also a qualified Counsellor and life coach. She is straightforward, compassionate and open minded. Claire will use her guides but can also use Tarot, Angel and Oracle cards.
Speak to Claire, or one of the other amazing Love and Romance Psychics by calling 0906 539 1614 now and entering Claire's PIN number: 4164 or book a reading online or by calling freephone 0808 206 4506.
LIBRA (Sept23//Oct23)
:
Ascendant in house position 1. Your personality's your passport to success now, for making the most of your natural assets will propel you along the path to prosperity and prominence. In fact, you'll progress beyond your wildest expectations until you're streets ahead of your rivals.
SCORPIO (Oct24/Nov22):
Mercury in house position 7. Communications are imperative in close relationships, for unless you can talk about your problems or worries you'll drift apart. If everything's grand already then do more together. Two heads are better than one in business matters.
SAGITTARIUS (Nov23/Dec2l):
Saturn in house position 3. You're wallowing in misery at the moment, unable to communicate with others, feeling sorry for yourself and with a chip on your shoulder. The trouble is, folk will give as good as they get, so try to be less negative and instead be more sympathetic.
CAPRICORN (Dec22/Jan20):
Monkey in house position 9. You should travel to find your fortune now, so don't rule out a move to another town, county or country. It could be the making of you! Don't believe all a politician or VIP tells you, and even a legal matter may stray from the truth.
AQUARIUS (Jan21/Feb19):
Wheel of Fortune in house position 11. Been nurturing a long-term plan or wish that's slightly eccentric or unusual? Then don't delay any longer, for it's an ideal opportunity to get it off the drawing board and into action. Be sociable too for friends could bring luck your way now.
PISCES (Feb20/Mar20):
Temperance in house position 2. Throwing your money around like confetti may be good fun but if you do it for too long you'll be up a financial gum tree. Instead, why not work out a sensible budget you can stick to, or investigate a savings scheme that'll bring you a nice nest-egg?