Daily Tarot Scope
Welcome to my Daily TarotScope service. Every day an Astro-Tarot card from my pack is drawn for your Birth Sign and positioned within one of the twelve possible House Positions.
You should use this reading to reflect on your life at the present time. The house positions denote a series of aspects in your life - such as Love, Romance, Money and Happiness.
ARIES (Mar21/Apr20):
Star in house position 10. When it comes to prestigious or professional prospects you've got every reason to be optimistic and hopeful now, for it's your positive attitude that will get results. Don't let anyone cast a damper over you, 'cos the stakes are too high!
TAURUS (Apr21/May21 ):
Jupiter in house position 5. Amour's all around you, so welcome it into your world. Leisure and pleasure will bring you lots of happiness, and Dame Fortune's on your side in both loot and love. A gift that represents your heart's desire is on its way, fulfilling your dearest wish.
GEMINI (May22/June21 ):
Wheel of Fortune in house position 12. Make the most of your perceptions and instincts and you won't put a foot wrong. You're at your best getting in touch with your inner self now, which could lead to important and far-reaching changes to your emotions and a much better life ahead!
CANCER (June22/July23):
Uranus in house position 7. It's time for a radical reassessment of your romantic relationship, for divorce or separation could be on the cards. Unless you're both already free spirits then you need to inject more freedom and independence into your affair, fast!
LEO (July24/Aug23):
Ascendant in house position 9. Be yourself, and you'll open marvellous doors of opportunity now. You might even meet folk from other countries, creeds or cultures who'll ignite your interest in international affairs. A long journey will change your outlook on life.
VIRGO (Aug24/Sept23):
Hanged Man in house position 6. Life isn't always a bed of roses, as you know to your cost, but the good news is that all your past hard work is finally starting to pay off. At last you can explore new areas, whether in work or health matters, so start planning now!
Confidential advice - from a live reader
Call a hand chosen Psychics and Mediums on 0906 539 1614 for answers to any questions which could be holding you back!
Irene : Available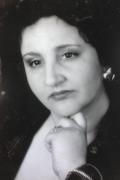 Irene is a gifted psychic, who also is very popular as a Medium. She can use Tarot if requested, but dont worry, she wont have to ask you many questions to establish what is going on around you.
Speak to Irene, or one of the other amazing Love and Romance Psychics by calling 0906 539 1614 now and entering Irene's PIN number: 4087 or book a reading online or by calling freephone 0808 206 4506.
Laura May : Available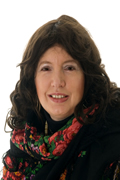 Laura is a well known clairvoyant who clients have been trusting for years. Laura will be able to give you detailed information, month by month if you wish, about your future. Laura does not give general details; she is very specific. Laura is popular with clients that have difficult situations around them, as she will aim to provide you with a clearer mind to go forward.
Speak to Laura May, or one of the other amazing Love and Romance Psychics by calling 0906 539 1614 now and entering Laura May's PIN number: 4199 or book a reading online or by calling freephone 0808 206 4506.
Molly : Available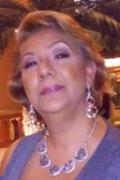 I have over 35 years experience specializing in all aspects revolving around love especially. I also specialise in career, finances and past life regression. I look forward to helping guide you through the hardships of life. Let me use my gifts by blending their inspiration and life experiences to create a well-rounded guidance that concentrates on self-discovery and interpersonal relationships. It is my goal to help you access information about your life, relationships, and career issues in a way that is most meaningful to you When working with me. That is why it is important for us to keep working together. I enjoy my callers by helping others to live a life of emotional peace and harmony. I look forward to connecting with you.
Speak to Molly, or one of the other amazing Love and Romance Psychics by calling 0906 539 1614 now and entering Molly's PIN number: 4146 or book a reading online or by calling freephone 0808 206 4506.
LIBRA (Sept23//Oct23)
:
Virgo in house position 2. It's time for a thorough review of your material world, from spending money to savings, so you can keep track of the pounds and pence. Go through statements, accounts, bills and invoices with a fine-tooth comb. If you need a loan then speak up now.
SCORPIO (Oct24/Nov22):
Aries in house position 3. You're communicating with great verve, vivacity and veracity, which will serve you well when standing up for your rights. Now's the time to write stiff letters or make tricky calls. Folk who threaten your neighbourhood will get short shrift from you.
SAGITTARIUS (Nov23/Dec2l):
Devil in house position 4. Steer clear of any wheeling and dealing associated with your abode or you'll hit problems galore. Tread carefully with kith and kin, especially if one of you is bad tempered or acting out of character. Make sure your home's burglar-proof now.
CAPRICORN (Dec22/Jan20):
New Moon in house position 11. The merit and dignity you possess will help you enjoy a firm, fruitful and fulfilling future. Long-term hopes, wishes and dreams must be put into action if you want them to succeed. You'll also meet someone who will help you map out your future.
AQUARIUS (Jan21/Feb19):
Sagittarius in house position 8. Good fortune will come your way thanks to the benevolence of others. Money could arrive through an insurance policy or inheritance just when you need it most. Someone who only has eyes for you will bring you plenty of sexual satisfaction.
PISCES (Feb20/Mar20):
Rooster in house position 1. You must be matter-of-fact now or you won't enjoy all the advantages coming your way. Distance yourself from folk or circumstances that will upset or worry you and take an analytical approach, then you'll be able to push ahead progressively.