Daily Tarot Scope
Welcome to my Daily TarotScope service. Every day an Astro-Tarot card from my pack is drawn for your Birth Sign and positioned within one of the twelve possible House Positions.
You should use this reading to reflect on your life at the present time. The house positions denote a series of aspects in your life - such as Love, Romance, Money and Happiness.
ARIES (Mar21/Apr20):
Ascendant in house position 3. The combined forces of your current optimism, wit, flair and style will charm the birds off the trees and influential folk into your orbit, so don't keep yourself to yourself! Meetings, negotiations and debates will all see you shine.
TAURUS (Apr21/May21 ):
Gemini in house position 10. Make the most of your current witty and clever charms and you'll certainly go far. You may be very ambitious now but at least you know what you want! Any career calling for a good communicator will bring rewards, so have a chat with the boss.
GEMINI (May22/June21 ):
Emperor in house position 6. Workaday dealings see you shine now for you're the soul of efficiency, authority and organisation. Colleagues, clients and employees will be dazzled by your superior skills and capacity for hard work and you'll be just as exacting in your own abode.
CANCER (June22/July23):
Chariot in house position 7. One-to-one affairs are ace! Partners know where they stand for you've brought peace and harmony to all your relationships. Wedding bells could chime soon, unless you're already part of a happy couple, of course! Enjoy yourself!
LEO (July24/Aug23):
Temperance in house position 12. Stop anticipating problems and worrying about things that may never happen! Instead, get to the bottom of anxieties you're trying to push to the back of your mind and then take each day as it comes. Don't trouble trouble till trouble troubles you!
VIRGO (Aug24/Sept23):
Devil in house position 2. Stick to the straight and narrow in all money matters for this is no time to run risks. You shouldn't lend anything you can't afford to lose, as you may not get it back. Watch your spending too, as extravagance is only a wallet away now!
Confidential advice - from a live reader
Call a hand chosen Psychics and Mediums on 0906 539 1614 for answers to any questions which could be holding you back!
Elayna : Available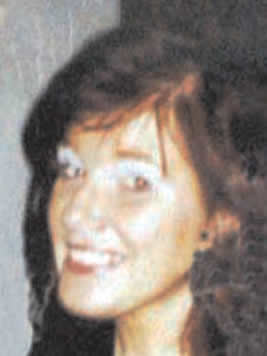 Elayna is a natural Clairvoyant and Psychic. She also uses the Crystal Ball and Tarot. She has had her abilities since birth, but has been practicing regularly for 30 years, doing phone and platform work. Elayna has also developed and practiced the art of healing for quite a few years.
Speak to Elayna, or one of the other amazing Love and Romance Psychics by calling 0906 539 1614 now and entering Elayna's PIN number: 1284 or book a reading online or by calling freephone 0808 206 4506.
Claire : Available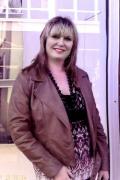 Claire is a Clairvoyant Medium who is also a qualified Counsellor and life coach. She is straightforward, compassionate and open minded. Claire will use her guides but can also use the Crystal Ball.
Speak to Claire, or one of the other amazing Love and Romance Psychics by calling 0906 539 1614 now and entering Claire's PIN number: 4164 or book a reading online or by calling freephone 0808 206 4506.
Amelia : Logged Off
Amelia is an inherited psychic, clairsentient and empath. She gives straight forward in depth readings without imposing on your free will. Amelias readings are empowering & focus on providing insight,balance & perspective in personal, relationship & career areas-helping some clients connect to their inner path. Skills: psychic,tarot,divination,crystal healing,relationship dynamics,career & business queries, house move, dream interpretation,dowsing, astrology,relocational astrology,animal totems/guides, numerology, tattwa & I Ching. Your truth lies within you. She is a TABI registered Tarot Reader.
Amelia is not available at the moment, to speak with another amazing Love and Romance Psychic call 0906 539 1614 or speak to a friendly person free on 0808 206 4506 to book a reading.
LIBRA (Sept23//Oct23)
:
Hanged Man in house position 11. Put on your thinking cap where future plans are concerned, for there may be plenty of room for improvement before they're ready for lift-off. Don't be afraid to eliminate anything that's holding you back - and that includes your friends!
SCORPIO (Oct24/Nov22):
Midheaven in house position 4. You're the master or mistress of your own destiny at the moment, and you can't afford to let tenacious family ties or a possessive relative stand in the way of success. It's time to be independent and live your own life, so sever those apron strings at last.
SAGITTARIUS (Nov23/Dec2l):
Neptune in house position 9. Investigate an ecological, environmental or metaphysical concern, or delve deep into a creed or faith that offers you all the spiritual succour you've ever wanted. Just make sure you keep your feet on the ground!
CAPRICORN (Dec22/Jan20):
Rooster in house position 5. A loving liaison's about to hit problems, but placing the blame on each other won't help one bit. Instead, why not show some warmth and tenderness to your amour? Adopting a calm and rational approach to an artistic activity will ensure its success.
AQUARIUS (Jan21/Feb19):
Strength in house position 8. Power's emanating from every pore now, but are you sure that's such a good thing? Railroading close companions or financial associates into doing your bidding is easy as pie, but success may not taste so sweet when your actions rebound on you later!
PISCES (Feb20/Mar20):
Hermit in house position 1. Self-analysis is one thing but endlessly cogitating about your every move is quite another, and that's the danger now. It's good to try to understand yourself, but the best way to do that is by relating to others, so don't keep yourself to yourself!