Daily Tarot Scope
Welcome to my Daily TarotScope service. Every day an Astro-Tarot card from my pack is drawn for your Birth Sign and positioned within one of the twelve possible House Positions.
You should use this reading to reflect on your life at the present time. The house positions denote a series of aspects in your life - such as Love, Romance, Money and Happiness.
ARIES (Mar21/Apr20):
High Priestess in house position 1. You may have lots of get up and go, but can you channel it in the right direction? If you're not sure of the path you want to take then a teacher, mentor or intuitive woman could set you on the right track, but listen to your inner needs too.
TAURUS (Apr21/May21 ):
Gemini in house position 11. It's a grand time to join a club or group, for you want to get to know folk and meet new people. If you're making long-term plans then you could hit on a wonderful idea that will open the floodgates of success. A Gemini could interest you now.
GEMINI (May22/June21 ):
Sagittarius in house position 9. You can't abide your present limitations any longer, for you want to spread your wings and fly off into the wide blue yonder. Well, what's stopping you? You have the luck of the gods at the moment, and everything you do will be blessed with success.
CANCER (June22/July23):
Dragon in house position 12. Take it easy! You're so keen on having a good time that you're missing out on a whole host of subtle, sensitive and spiritual sensations and influences. Meditate or ponder on life's richer experiences, and happiness will be yours.
LEO (July24/Aug23):
Rabbit in house position 8. You long for a sexy but sentimental sweetheart, but are your wishes more fantasy than fact? It could be a long time before your Prince or Princess Charming arrives, and even then they won't be perfect. You'll benefit from someone's generosity.
VIRGO (Aug24/Sept23):
Pluto in house position 6. If you're plagued by strange symptoms that are difficult to diagnose then maybe the problem stems from deep-seated worries that need attention? At work, someone may try to assert their ego at your expense or wage psychological warfare against you.
Confidential advice - from a live reader
Call a hand chosen Psychics and Mediums on 0906 539 1614 for answers to any questions which could be holding you back!
Sherrey : Available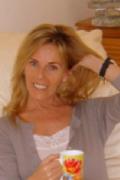 Sherrey is an experienced Medium and clairvoyant. Sherrey will give you enough details about a loved one that you will instantly feel comforted and that you are speaking to a reader who truly cares and understands. Sherrey certainly doesnt give vague answers. She is a very warm woman that will tell you what she sees. It may not be what you want to hear but it will help you make the decision that is right for you.
Speak to Sherrey, or one of the other amazing Love and Romance Psychics by calling 0906 539 1614 now and entering Sherrey's PIN number: 4436 or book a reading online or by calling freephone 0808 206 4506.
Jennifer : Available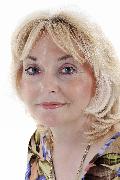 Jennifer is a natural Clairvoyant who never fails to give her clients the answers they are looking for. Jennifer is one of the most experienced Clairvoyants that you will talk to. Jennifer doesnt need to ask loads of questions, in fact you will be the one who will be asking the questions because she will have given you so much information.
Speak to Jennifer, or one of the other amazing Love and Romance Psychics by calling 0906 539 1614 now and entering Jennifer's PIN number: 4242 or book a reading online or by calling freephone 0808 206 4506.
Earth Angel : Available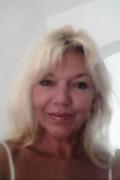 Earth Angel is a natural Clairvoyant, Clairsentient and Clairaudient. She will aim to help and uplift you - giving light and clarity to your journey here on earth.
Speak to Earth Angel, or one of the other amazing Love and Romance Psychics by calling 0906 539 1614 now and entering Earth Angel's PIN number: 4162 or book a reading online or by calling freephone 0808 206 4506.
LIBRA (Sept23//Oct23)
:
Earth in house position 5. Passion is coursing through your veins, so grab your sweetheart in a close clinch! All alone? Well, you may not stay single for long! A baby or pet may make you feel loved and needed. A creative venture could bring lots of loot your way.
SCORPIO (Oct24/Nov22):
Ace of Cups in house position 2. Financial improvement is on the cards, but only if you use your perfect artistic appreciation. Investing in things of beauty will be a sound monetary move. The sustenance, succour and support of others will be very welcome indeed if you're in a sorry state.
SAGITTARIUS (Nov23/Dec2l):
Horse in house position 4. It's time to nurture family ties and the very roots of your world, even if you would rather be out enjoying yourself. Making loved ones feel appreciated now will ensure they'll do the same for you when you need some help.
CAPRICORN (Dec22/Jan20):
Tower in house position 3. A bolt from the blue is soon to strike your everyday world. Maybe there'll be a rift with a neighbour, news about a close relative or problems in your community, but whatever it is will lead to the birth of a brand new you.
AQUARIUS (Jan21/Feb19):
Capricorn in house position 10. Your aims and ambitions are stronger than ever before, for you really want to achieve something in this life. Well, now's the time to start, for sheer determination and hard work will put you where you want to be. Honour and prestige await you.
PISCES (Feb20/Mar20):
Venus in house position 7. Happiness is ensured in all your close relationships, and whether you're embarking on a love match or a professional partnership it will be prosperous and highly pleasurable! Caring and sharing bring rich rewards, so settle any arguments now.