Daily Tarot Scope
Welcome to my Daily TarotScope service. Every day an Astro-Tarot card from my pack is drawn for your Birth Sign and positioned within one of the twelve possible House Positions.
You should use this reading to reflect on your life at the present time. The house positions denote a series of aspects in your life - such as Love, Romance, Money and Happiness.
ARIES (Mar21/Apr20):
Devil in house position 3. Think before you speak, otherwise what seems harmless to you may be misconstrued by one with an axe to grind. Don't put in writing anything you might regret, either. Watch your step if you're dashing hither and thither for you could be accident-prone now.
TAURUS (Apr21/May21 ):
Aries in house position 2. Earning money comes easy now, but it's your brawn that'll bring in the boodle, especially if your job's connected with martial, masculine or athletic activities. Beware of impulsive spending though! A man linked with loot will be important to you.
GEMINI (May22/June21 ):
Ace of Cups in house position 12. Strong feelings flood through you but don't get too sensitive or you'll suffer from an emotional backlash. Psychically you're second to none, so tune into your instincts and explore yoga, meditation or anything else that will act as enlightenment.
CANCER (June22/July23):
Wheel of Fortune in house position 9. Cosmopolitan concerns look lucky, and anything connected with travel or foreign lands will go well - but only if you grab opportunities the instant they appear and don't let life pass you by. If you fancy a flutter then you could come up trumps!
LEO (July24/Aug23):
Neptune in house position 1. You're more psychic, glamorous and refined than ever before, and are bound to make a smashing impression on all the folk you meet. Use your currently seductive, sophisticated and alluring quality to progress with your personal goals and interests.
VIRGO (Aug24/Sept23):
Uranus in house position 7. It's time for a radical reassessment of your romantic relationship, for divorce or separation could be on the cards. Unless you're both already free spirits then you need to inject more freedom and independence into your affair, fast!
Confidential advice - from a live reader
Call a hand chosen Psychics and Mediums on 0906 539 1614 for answers to any questions which could be holding you back!
David : Available
David has been psychic all of his life, he insists that we all are but for most people it remains hidden from the conscious. He rarely asks questions of his clients as he is aware that his emphatic nature will unconsciously try to interfere with the messages that he has for his client and may try to influence the reading by telling the client what they want to hear rather than what he truly feels is going to happen. His first responsibility is to tell the truth so that his client may profit from it. If it is over it is best to know that it is so that the client may start to move on. If the business venture is troublesome it is best to know so that the client may start to consider an alternative .Furthermore if he gives a very happy and optimistic reading the client will have more confidence in its veracity as he has given it without any prompting. Up to 50% of his clients are return callers.
Speak to David, or one of the other amazing Love and Romance Psychics by calling 0906 539 1614 now and entering David's PIN number: 6788 or book a reading online or by calling freephone 0808 206 4506.
John : Available
John is a Tarot Card Reader and has been psychic since being 8 years old. His approach is to convey information in a calm and relaxing manner to ensure the most information and detail is presented.
Speak to John, or one of the other amazing Love and Romance Psychics by calling 0906 539 1614 now and entering John's PIN number: 6921 or book a reading online or by calling freephone 0808 206 4506.
Sherrey : Available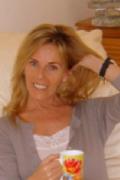 Sherrey is an experienced Medium and clairvoyant. Sherrey will give you enough details about a loved one that you will instantly feel comforted and that you are speaking to a reader who truly cares and understands. Sherrey certainly doesnt give vague answers. She is a very warm woman that will tell you what she sees. It may not be what you want to hear but it will help you make the decision that is right for you.
Speak to Sherrey, or one of the other amazing Love and Romance Psychics by calling 0906 539 1614 now and entering Sherrey's PIN number: 4436 or book a reading online or by calling freephone 0808 206 4506.
LIBRA (Sept23//Oct23)
:
Sun in house position 4. Home sweet home! Being with kith and kin will warm the cockles of your heart, for happiness and contentment can be found within your own four walls or the bosom of your family now. Any property deals, DIY or family pow-wows should go well.
SCORPIO (Oct24/Nov22):
Hermit in house position 5. You're torn in two directions, trying to decide whether to get out and about or disappear into a thoughtful world of your own. Well, spending some time locked in serious thought and getting to know yourself will pay dividends in coming weeks.
SAGITTARIUS (Nov23/Dec2l):
Gemini in house position 6. If you've got problems with your nerves, respiratory system or hands then seek medical advice. Is your job giving you gyp? If so, then find one that makes the most of your clever brain and your health should soon improve no end.
CAPRICORN (Dec22/Jan20):
Sheep in house position 11. The ball's in your court when it comes to a future plan, especially if you can take the lead and be assertive and go-ahead. Want to spice up your life? Then curry favour with the right people and you'll soon be having a high old time!
AQUARIUS (Jan21/Feb19):
Moon in house position 10. With so much double-dealing and deceit surrounding career concerns and big business, rely on your intuition to sort out the sharks from the saints. A parent or older person could be using emotional blackmail to make you do their bidding.
PISCES (Feb20/Mar20):
Cancer in house position 8. Your emotions are at an all-time high, ensuring you'll shower loved ones and close companions with more love and affection than they've ever known before. Just be careful not to smother them with your intense and compulsive feelings.